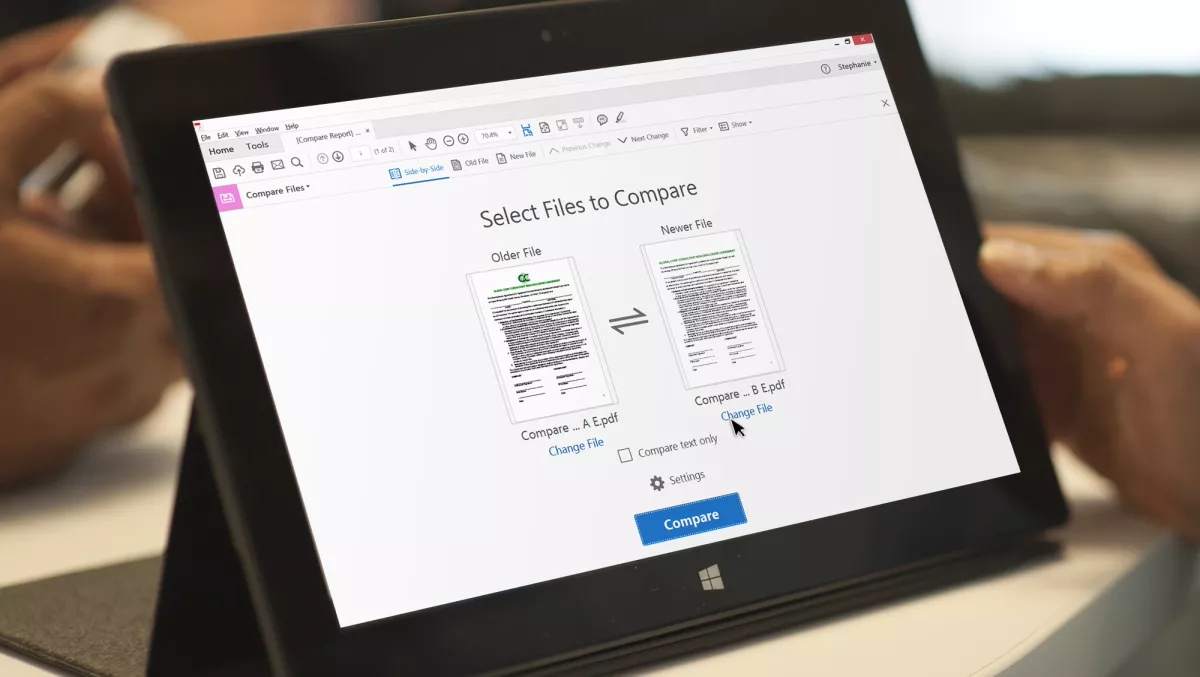 Adobe releases enhancements for Acrobat
FYI, this story is more than a year old
Adobe has announced the latest release of Acrobat, along with a range of new features the company says will change the way people collaborate, making work easier more efficient.
"As digital transformation advances, the ways in which we work, and the tools that we use, must evolve too," the company says.
"Acrobat DC is all about delivering continuous product updates to make your job easier – in the way that people work today," it says in a company blog post.
Lisa Croft, group product marketing manager, says, "Since debuting Adobe Document Cloud 18 months ago, we've introduced significant tool, storage and mobile innovation across devices – something that was never possible for boxed or perpetual releases.
"If you've been on the fence about ditching your old boxed copy of Acrobat 8, 9 or 10 for the always-on innovation in a subscription to Acrobat DC, then these latest features just might push you over the edge," she says.
Croft says the new release completely overhauls one of the most popular tools in Acrobat: Compare Documents.
"The all-new Compare Files tool lets you quickly and accurately see differences between two PDF files like never before. It breaks down all the changes and delivers them in a visually appealing side-by-side view, as well as a summary view," she explains.
"In addition, we've significantly updated the Certificates tool making it easier than ever to digitally sign, certify and verify documents with a certificate ID – something that is increasingly important as global businesses look to new regulations like eIDAS," says Croft.
"And, if you work in Acrobat on a Surface Pro, we're making finger and stylus actions even smoother and more accurate by supporting Microsoft's new DirectInk technology."
Croft says these are just a few of the features that users have asked for and Adobe has 'brought to life' with this release.
"We're always excited to listen to your feedback, innovate and push out new technology at a steady pace," she says.
Enhancements include:
· New Compare Files tool
o Compare two versions of a document to detect all text and image changes.
o View an easy-to-scan results summary that provides an overview of file differences.
o Easily move through the document to review each difference using a side-by-side or single-page view.
o Filter changes to quickly see all text, image, annotation, formatting, header/footer, or background differences.
· All-new Certificates tool
o Get set up easily. Find your existing certificate IDs and connect them to smart card readers or other hardware devices.
o Customize your signature appearance. Add valuable information to your signature such as a logo, date or location.
· New Microsoft DirectInk integration
o Write and draw more smoothly and accurately in PDFs with the improved pen tool that leverages Microsoft's new DirectInk technology.
o For even better DirectInk results use a hardware pen on Windows 10 devices like Microsoft Surface Pros.
Related stories
Top stories