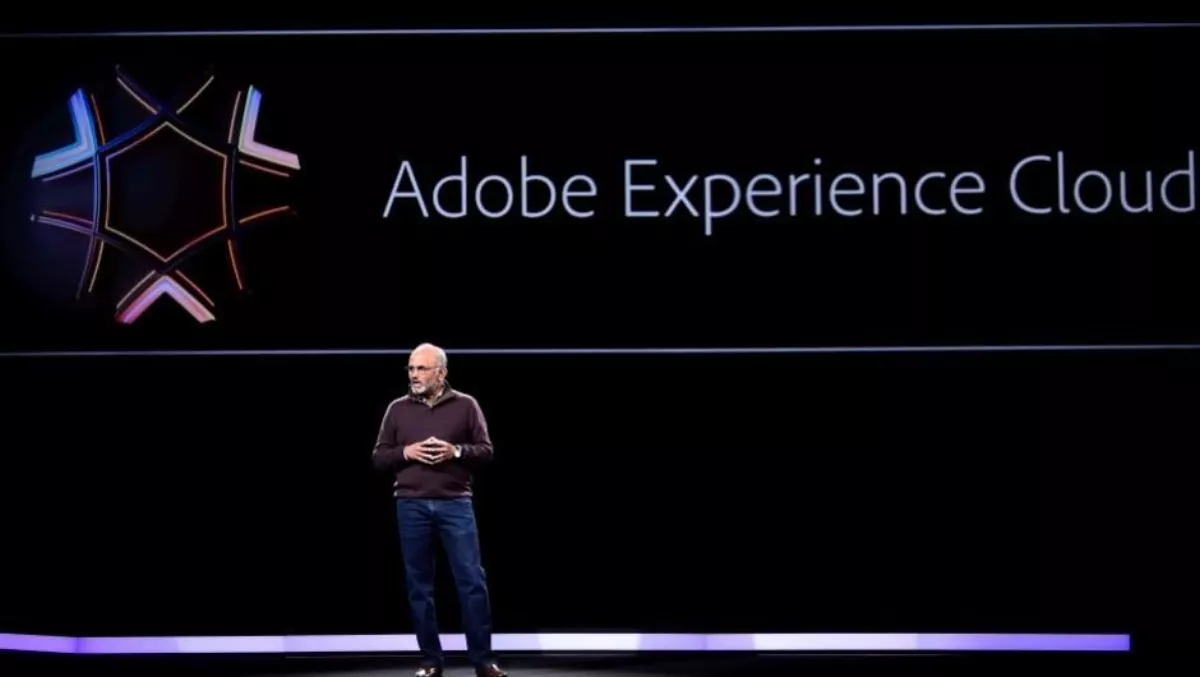 Adobe revamps Experience Cloud for retailers
FYI, this story is more than a year old
Adobe has revamped its Adobe Experience Cloud to offer customer experience management (CXM) capabilities that draw on AI and machine learning technology, which the company says will help retailers work smarter and faster.
According to Adobe's Michael Klein, retailers must offer exceptional customer experience to stay competitive and drive customer loyalty – this underpins CXM. He says that eCommerce is carrying the torch for retail growth.
The new updates centre around deeper insights into conversions and loyalty; mobile conversion; easier ad design, personalisation and optimisation; photo-based product search and videos for social media; customised product recommendation capabilities; and the ability to embed personalised product lists into promotional emails.
In addition, Adobe Sensei, which is the company's AI and machine learning technology, further automates the CXM process.
According to Klein, mobile shopping continues to grow, but retailers face low conversion rates and challenges when they try to build engaging experiences across channels.
Adobe has released Progressive Web Applications (PWAs) Studio in Magento Commerce Cloud, which is part of Experience Cloud.
The PWAs Studio is a suite of tools designed to build online stores with app-like experiences that help merchants solve the mobile conversion dilemma and deliver highly personalised cross-channel experiences.
Adobe's Peter Sheldon explains that PWAs allow retailers to tackle many challenges simultaneously, including instant app gratification, faster browsing, push notifications, and rapid re-engagement.
"While general awareness of PWAs is on the rise, their impact extends far beyond mobile. PWAs enable functionality such as push notifications and location to be built into the architecture of the website, levelling the playing field for all brands to deliver highly personalised cross-channel experiences at precisely the right time, all at a fraction the cost of a mobile app," says Sheldon.
Adobe Experience Cloud updates at a glance:
Uncover insights that drive conversions - loyalty: Virtual analyst in Adobe Analytics leverages Adobe Sensei to scour retailers' data and prioritise changes that will improve the customer experience and ultimately drive the business. Its aim is to automatically surface and answer questions that retailers never thought to ask, and adapt over time to user feedback to make its insights more and more personalised. A retailer may, for example, uncover and resolve a bug on a critical web page that would have resulted in lost revenue.
Close the mobile conversion gap: Mobile shopping continues to skyrocket, yet retailers are grappling with low conversion rates and the complexity of building and managing engaging experiences across channels. Progressive Web Applications (PWAs) Studio in Magento Commerce solves allows merchants and developers to build online stores with fast, engaging app-like experiences that boost conversions and improve the in-store experience.
Easily design, personalise - optimise ads: Retailers gain control over elements of display ads — including design, copy, layout and more — with a new self-serve platform, Adobe Advertising Cloud Creative.
The platform features native integrations with Adobe Creative Cloud and Adobe Analytics Cloud to enable retailers to more easily personalise ads based on a potential customer's shopping behaviour, loyalty program status and more.
Adobe Sensei-powered capabilities enable retailers to manage, optimise and report on search ad campaigns specifically for retail promotions and events. Advertising Cloud's performance optimisation and forecasting capabilities increase traffic to retailer eCommerce websites and physical stores during promotional periods.
Leverage photo-based product search and videos from social media: Imagine uploading a photo of an outfit you saw on TV or in a magazine to a retailer's app to find similar items for purchase.
Adobe is currently previewing this technology in Adobe Sensei in Experience Manager. It serves up clothing similar to the photo. We're also enhancing Smart Tags in Experience Manager to handle video. Retailers can automate video discovery with tags that correspond to the actions, attributes and objects in video eliminating the need to manually sort through hundreds of relevant clips for retailers' brand channels, or to be displayed in-store.
Customise product recommendations based on audience: Retailers can harness Adobe Sensei-powered capabilities in Adobe Target to automatically choose the best algorithm to deliver personalised recommendations to each of its audience segments, all from the same campaign. At the same time, it can deliver inexpensive, space-saving furniture recommendations to its secondary audience, college students.
Easily add lists to emails: Adobe campaign allows retailers to embed personalised product lists into promotional emails, eliminating the need for coding.
Connect data and act on it in real time: Adobe and Microsoft's combined CXM and sales capabilities, coupled with Adobe, Microsoft and SAP's Open Data Initiative, address this, providing retailers with a holistic view of their customers and the ability to create real-time, personalised retail experiences both on and offline.