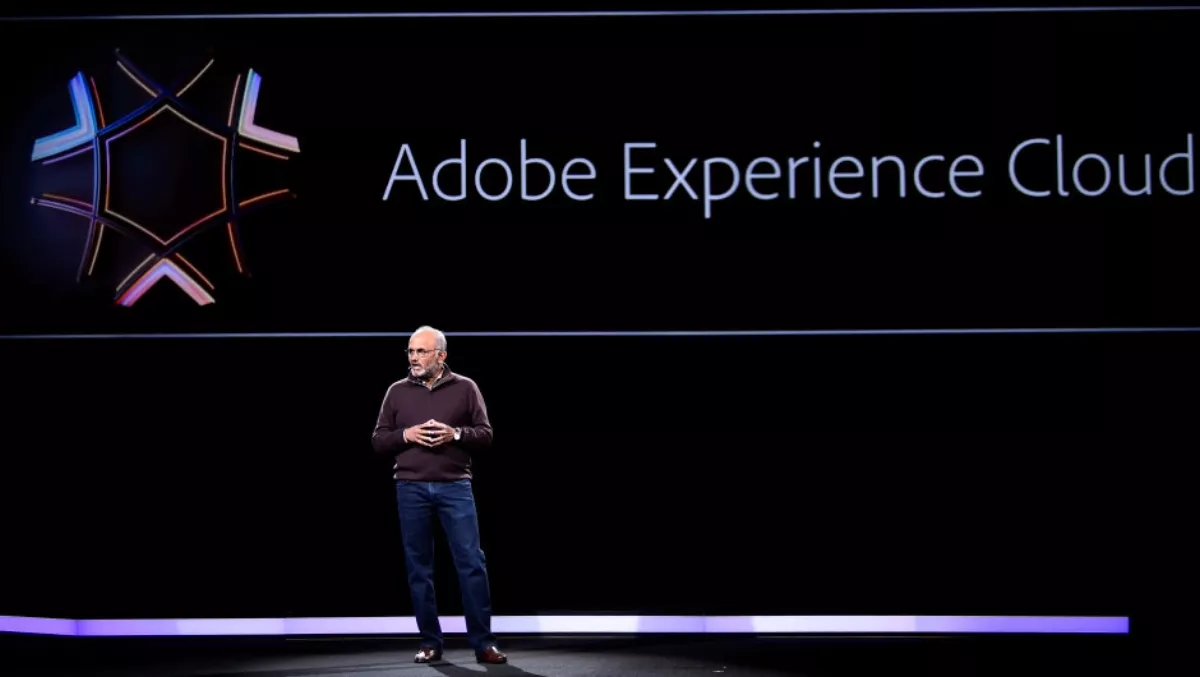 Adobe's purchase of Marketo becomes talking point for marketing cloud integration
FYI, this story is more than a year old
Adobe is handing over US$4.75 billion (NZ$7.1 billion) to acquire B2B marketing cloud firm Marketo.
As part of the acquisition, Adobe will add Marketo's platform to Adobe Experience Cloud to offer customers a new set of solutions that it says will transform customer experiences.
It will combine Adobe Experience Cloud analytics, content, personalization, advertising and commerce capabilities with Marketo's lead management and account-based marketing technology to provide B2B companies with the ability to create, manage and execute marketing engagement at scale.
Adobe will also take over Marketo's 5000-strong customer base, more than 500 partners, and an engaged marketing community with more than 65,000 members.
"The imperative for marketers across all industries is a laser focus on providing relevant, personalized and engaging experiences," comments Adobe Digital Experience executive vice president and general manager Brad Rencher.
"The acquisition of Marketo widens Adobe's lead in customer experience across B2C and B2B and puts Adobe Experience Cloud at the heart of all marketing.
When the transaction closes Marketo's CEO Steve Lucas will join Adobe's cenior leadership team and continue to lead Marketo.
"Adobe and Marketo both share an unwavering belief in the power of content and data to drive business results," says Lucas.
"Marketo delivers the leading B2B marketing engagement platform for the modern marketer, and there is no better home for Marketo to continue to rapidly innovate than Adobe.
Adobe and Marketo will continue to operate as separate companies until the acquisition closes, which is expected to be during the fourth quarter of Adobe's financial year.
Both companies are promising a smooth transition for customers once the acquisition closes.
Emarsys ANZ market lead Heath Barlow comments on the acquisition and says the last few years have brought many martech and technology consolidations.
"The value that these 'acquired clouds' or 'frankenclouds' promote is that they supposedly achieve greater functionality and results.
"However, users often cite implementation issues, not to mention different acquired solutions being cobbled together can mean that the integration between them and larger platforms is not effective. While these solutions often look like a single platform, it is usually the case that the decision of which point solutions are included has been made for the customer," Barlow continues.
"The other options for brands are to either choose a number of point solutions for their martech stack and integrate the technology themselves or through a partner. Or, they could choose a single platform that does all or a large part of what they require. We are seeing more and more brands moving away from acquired clouds back to best of breed.
Adobe and Marketo say the acquisition will also bring other benefits, including the ability to:
Acquire more customers through targeted, account-based advertising
Improve campaign creation and execution velocity with access to an intelligent repository of content assets
Use a data-driven approach to focus sales and marketing activities on the most valuable prospects and customers
Deliver cross-channel experiences, including web, mobile, email, in-store, and in-person, that are personalised and consistent.