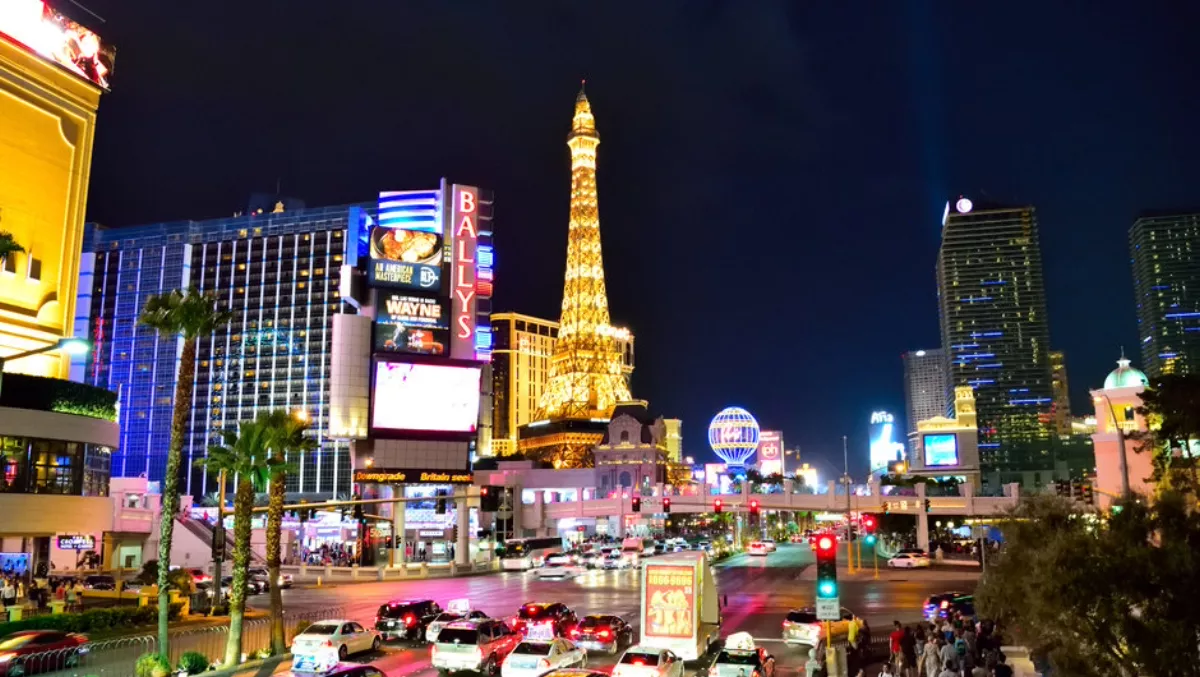 Adobe Summit kicks off the future of customer experience in Las Vegas
FYI, this story is more than a year old
Adobe Summit 2019 has kicked off with the glitz and glamour that only Las Vegas could provide – and the spotlights are firmly on Adobe's drive to transform the future of customer experience management.
Adobe Summit, the world's largest customer experience conference, has attracted the likes of Microsoft CEO Satya Nadella, Intuit CIO Atticus Tysen, and Best Buy CEO Hubert Joly, who will reveal their enterprise playbooks for digital transformation. Actress Reese Witherspoon will also make an appearance.
Adobe will also highlight partnerships with Microsoft, LinkedIn, and ServiceNow to accelerate customer experience management (CXM) across the enterprise.
Adobe and ServiceNow will integrate to combine real-time customer profiles with ServiceNow customer support data. Adobe Experience Cloud solutions will also integrate with ServiceNow's platform.
Adobe will also work with Microsoft and LinkedIn to create account-based experiences (ABX) through data integration and new sales capabilities for B2B markets. Adobe says the partnerships will deliver a more personalised experience for individuals and account level.
"Customer Experience Management is the unlock to digital transformation and Adobe is leading the way through continuous innovation in Adobe Experience Cloud and through key partnerships with ServiceNow, Microsoft, LinkedIn and SAP," comments Adobe president and CEO Shantanu Narayen.
"Today, at Adobe Summit, we unveiled significant new capabilities in Adobe Experience Cloud, including the introduction of Adobe Commerce Cloud and Marketo Engage, and general availability of Adobe Experience Platform.
Here's a taste of what's to come at Adobe Summit 2019:
Adobe Sensei, the company's AI and ML technology, is now available in its next generation. It is integrated into Adobe Experience Cloud solutions.
Adobe Experience Cloud now features new integration workflows between solutions and adds more real-time intelligence from Adobe Sensei. These innovations will enable frictionless cross-channel experience design, delivery and optimisation.
Adobe Experience Platform is now globally available. It is an open and extensible platform that leverages Adobe Sensei AI and machine learning to enable real-time customer profiles. The platform activates content based on those profiles to deliver customer experiences in real time. It also works alongside Adobe's global ecosystem of 13,000 partners and 300,000 developers.
Adobe Analytics Cloud is the core CXM system of intelligence and activation. It now has more capabilities to deliver insights about cross-channel consumer behaviour and automated audience segmentation.
Adobe Audience Manager and Adobe Experience Platform will deliver a real-time customer data platform that combines known and anonymous data. That activates real-time customer profiles throughout the customer journey.
Adobe Analytics and Adobe Experience Platform offer new ways to interpret insights from online and offline data. Adobe Analytics has also integrated commerce dashboards from Adobe Commerce Cloud.
Journey IQ also brings together the entire customer journey to make sure the right customers are targeted at the right time. A deeper integration with Adobe Advertising Cloud unites disparate data and inventory solutions, eliminating media silos and ensuring that marketing and advertising efforts are aligned.
Adobe Marketing Cloud has added B2B marketing automation solution Marketo Engage to its Marketing Cloud. Now marketers can pull or edit content from Adobe Experience Manager or Adobe Creative Cloud to understand the next step to take in Marketo Engage for B2B sales.
Other Adobe Marketing Cloud innovations power content velocity through personalised content delivery with more automated, personalised push notification capabilities (Adobe Campaign); a new intelligent content recommendation engine (Adobe Experience Manager and Adobe Target); and capabilities for automatic video cropping (Adobe Experience Manager).
Adobe Advertising Cloud added capabilities to bring together and automate cross-channel advertising campaigns, including all video. A partnership with Roku allows those using Adobe Advertising Cloud customers to target audiences on Roku's TV inventory.
Adobe Commerce Cloud, which is built on Magneto Commerce, provides an end-to-end solution that operations business operations and customer experience. All storefronts, whether physical, digital, or virtual, can take advantage of fully managed commerce.
Native integrations with Adobe Experience Cloud including Adobe Analytics and Adobe Experience Manager and added intelligence powered by Adobe Sensei offer rich insights in commerce dashboards and deliver engaging commerce experiences in real-time.