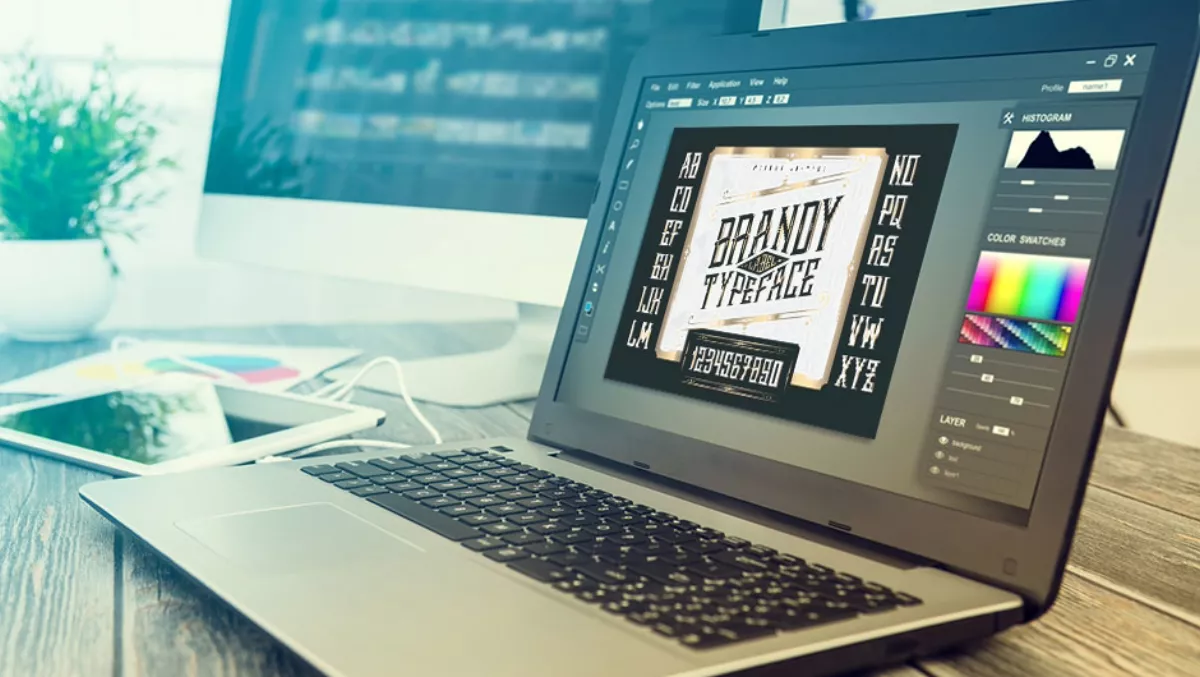 Adobe's role in the fascinating evolution of fonts
FYI, this story is more than a year old
Not many people understand the type and font industry. Most computer users don't know that there is, in fact, a font industry and they stick with just the fonts that came with their computer and Microsoft Office.
Creatives are different, most of us recognise the beauty and value of type, fonts and calligraphy.
In the old days, Adobe sold fonts on a huge collection of CDs or DVDs. It was called Font Folio and retailed for many thousands of dollars. Most designers in those days weren't aware that fonts needed licensing and just copied them from machine to machine, from company to company, without paying.
Things then evolved into online eCommerce websites where one could buy a font individually and download it straight away.
While this was easier for a designer, it was expensive and fonts were spread out over numerous different websites. Also, each of these websites sold fonts under different licenses with different rights and uses allowed.
About five years ago, Adobe acquired a technology called TypeKit. It evolved into a tool that is today part of the Adobe Creative Cloud.
TypeKit is like Netflix for fonts. There is no per font cost; the cost is included in Adobe Creative Cloud subscription, and you can download and use an unlimited number of fonts from the catalogue. As long as you keep paying your Adobe Creative Suite license, then you can keep using the fonts from the catalogue.
All TypeKit fonts can be used in any desktop application, not just Adobe apps.
The TypeKit site cleverly categorised and shows you a live preview of the font in action, even with your text. You then select the font, and the rest is automatic.
Adobe made the process even easier by building TypeKit directly into its Photoshop, InDesign and Illustrator software. Meaning that if you open a document, it can download and install the right fonts almost instantly without leaving the application.
Today there are over 7,000 fonts in the TypeKit library collection. While this is a useful collection and one can find almost anything you want, it's by no means all fonts ever designed. It has grown by 1,200 fonts in the last year.
Recently they added support for their video applications After Effects and Premiere Pro.
At the same time, Adobe announced TypeKit MarketPlace. It allows designers to purchase another huge set of 6,500 additional fonts that weren't available through TypeKit Library's subscription catalogue.
If you think of the existing TypeKit service as the Netflix of fonts, then the new TypeKit Platform is very much like the App Store on your computer or mobile device.
Instead of a subscription the platform sells individual fonts on a perpetual license basis. These can be used in any application on your computer, and you don't need an Adobe Creative Cloud subscription to use them.
Font designers are called foundries, and many of the premier foundries are supporting the new platform including Frere-Jones Type, Type Network/Font Bureau and Émigré.
It remains as easy to install fonts whether you're using either the subscription or marketplace methods. In fact, the Adobe Creative Cloud application automatically installs the fonts the user selects from either method.
This new TypeKit marketplace is a continuation of Adobe's Stock service introduced last year, which sells stock photography and 3D content in the same manner.
Related stories
Top stories