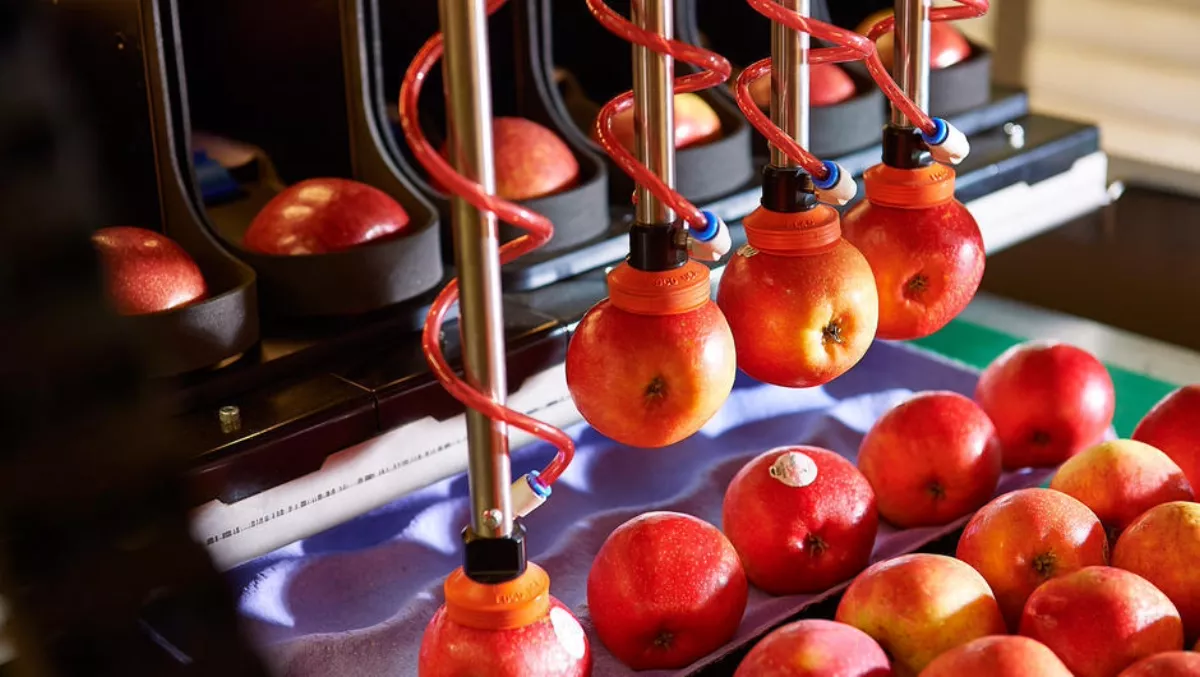 Agricultural robotics firm appoints new CEO as it prepares to go global
FYI, this story is more than a year old
Agricultural robotics and automation company Robotics Plus has appointed a new CEO following a fresh wave of growth and market demand for its agriculture technologies.
Dr Matt Glenn now takes over as CEO. He will take over from acting CEO and current cofounder Steve Saunders.
Robotics Plus develops horticulture automation technologies. The company uses sensors, computing, and artificial intelligence to develop its agricultural automation technologies.
These include robotic apple packers, robotic kiwifruit harvesters and pollinators, autonomous agricultural vehicles, and robotic crop estimation, as well as a number of other confidential projects.
Saunders says that it was the right time to add a professional chief executive to a high-calibre team, especially after strong growth and funding.
"We are very pleased to have attracted someone of Matt's calibre. He brings over 20 years of experience in business management and the commercialisation of science and technology," comments Saunders.
Saunders will remain as chairman of Robotics Plus. He will also look at establishing a subsidiary firm in the United States.
Glenn adds that he is excited to join a creative and innovative company that aspires to be a world leader in robotics development.
He believes that Robotics Plus is well supported in its vision to grow into a truly global business that will transform a number of industries.
"Robotics Plus has established valuable research relationships with the University of Waikato, the University of Auckland, Massey University and Plant - Food Research," Glenn says.
"We're also a founding partner of PlantTech, a new, industry-led research organisation based in the Western Bay of Plenty. Our innovation and growth plans are well supported by Government agencies, Callaghan Innovation, NZTE, MBIE, MPI and TPK," Glenn continues.
Earlier this year Robotics Plus signed a partnership deal with Yamaha Motor Co and the Saunders Family Trust to support its growth plans.
The company also signed a distribution and agency agreement with Global Pac Technologies.
The partnership is a joint venture between United States company Van Doren Sales and New Zealand-owned Jenkins Group, for the company's revolutionary robotic apple packers to go global.
In the coming months Robotics Plus will focus on actively recruiting more engineers, to add to their team of 27 staff and eight researchers, to keep pace with the global demand for their innovation.