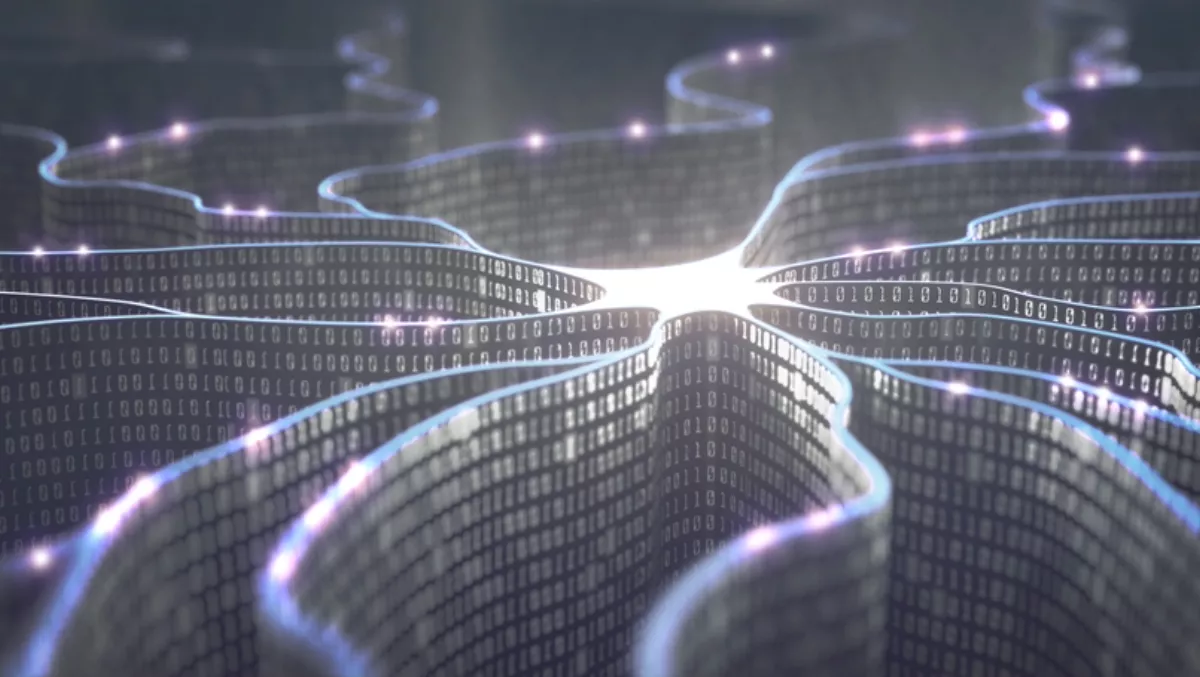 AI, the end of cloud, intelligent everything - Cisco's top trends to watch this year
FYI, this story is more than a year old
Speaking to a keen room of journalists and analysts at this year's Cisco Live event that took place in Melbourne, Cisco's chief technolgy officer for Australia and New Zealand Kevin Bloch gave an in-depth, insightful look into what trends are likely to have the biggest impact on the network industry over the next 12 months.
Bloch explored how intelligence will play a role in business transformation, software, cloud, networking, mobility and security - and how all these trends will play a huge role in how businesses do their business in 2017.
"As we begin the second year of the fourth Industrial Revolution, digitisation is permanently transforming everything. Failure not to embrace this change could be fatal," Bloch says.
Yet, Block says we are on the verge of an even bigger disruption - Artificial Intelligence (AI).
"Machines will have unprecedented capabilities enabling them to think, problem-solve and understand language; essentially becoming more human-like," he explains.
"Social and cultural concerns will confront technological change, as it radically impacts employment, trust and education."
According to Bloch, technologies to watch, in an IT industry that is expected to grow 2.7% to US$2.5 trillion include: AI, cybersecurity, the end of cloud as we know it and data exchange/brokerage.
Check out Bloch's Top 10 Trends for 2017, as presented at Cisco Live 2017.
Intelligent Business Transformation – Turning a world of data into a data-driven world
Technology is uprooting incumbents, reshaping sectors and creating winner-take-most dynamics. Whereas previous industry giants poured billions into factories and equipment, new leaders invest in digital platforms, data and analytic talent. Data will continue to double every three years, storage and compute price-performance will continue to increase and AI will become a priority. Most companies still capture only a fraction of their potential value from data and analytics. Today, 45 percent of work activities could potentially be automated with current technologies, however, AI can take this to 80 percent. The importance of policy-enabled data interchange will rise sharply.
Intelligent Software and AI – Software writing software .. the end of code?
There will be a shift from 'mobile-first' to 'AI-first'. Algorithms will positively alter the behaviour of billions. This means that companies will use behavioural, psychological, social and cognitive science to create algorithms that influence employees to be better at their individual jobs. Virtually every application and service will soon incorporate some form of AI and the major tech players will battle for talent. Amazon Alexa, Apple Siri, Cisco Stealthwatch have one thing in common – they are adaptive, yet not humanprogrammed. AI also consumes vast amounts of data. Advances in software coupled with high-performance silicon and GPUs will accelerate AI deployment. AI side-effects will be monitored and challenged.
Intelligent Everything – IoT, Infrastructure, Smart Cities
In his campaign, Donald Trump announced that he would invest $1 trillion in infrastructure. IBM CEO's response was, "The US should focus on infrastructure investments that incorporate Internet of Things (IoT) technology and artificial intelligence". The fuel of the 4th Industrial Revolution is data and its goal is to make our world a better place by leveraging technology and machine intelligence. By instrumenting and connecting everything, we will digitise the physical world so that humans can gain insight and foresight. IoT will become a $1 trillion market by 2020 with an estimated impact of $11 trillion per annum by 2025. The internet must adapt technically to support this transition as existing architectures will not suffice.
Intelligent IT – The end of cloud computing as we know it
Thanks to cloud, IT will never be the same. It has transformed consumption and overhauled the digital supply chain. The enterprise is now characterised by hybrid cloud (71 percent adoption) but 68 percent of workloads are expected to move to the public cloud by 2020. Cloud is (fast becoming) a procurement exercise, freeing up IT to focus on front-end business outcomes. Policy, orchestration, hyperconvergence, cloud native apps, microservices, serverless and distributed analytics will rise in priority. Public cloud will be either inefficient or too expensive for IoT and by 2019, over 45 percent of IoT-created data will be processed at the edge, never even making it to the cloud.
Intelligent Networking – Networking gets cloudy
Connectivity and the network has never been more critical to global economies. The dollar-per-gigabit cost of server-class Ethernet networking bandwidth will fall by 80 percent within five years, while the related bandwidth deployed will correspondingly increase more than seven-fold. Investment in switching will move from campus to cloud (DC). The network will be more intelligent, programmable and software automated, with more functionality moving to the cloud. Network Function Virtualisation (NFV) will extend from telco to enterprise and network 'admins' will need to adjust to becoming network 'programmers'. Most telcos will see their revenue-per-bit fall below their cost-per-bit threshold, pointing to another turbulent year.
Intelligent Mobility – The future of video is mobile and the future of mobile is video
Mobile is in the hands of almost everyone on the planet not because of what it is, but because of what it enables. It provides convenience and experiences facilitated by predominantly, video-based services. Devices will become more intelligent, enabled by virtual reality (VR). The VR opportunity while massive, also poses great threats. VR will take off, but not just yet. 5G's promise of bandwidth and low latency enters its pre-standard hype phase that will see plenty of tech-talk, limited economic discussion and a keen focus on forthcoming Olympics. Location-based services will go mainstream and Wifi will strengthen its place in the access network.
Intelligent Security - Cyber activity hits all time high .. this is serious
Cybersecurity is beyond serious, it's a severe problem – already it's the single largest economic crime category. Last year, it provided countless headline-worthy events including a state-sponsored hack of the U.S. election, the largest DDoS attack ever and the largest user credential breach in history. Sponsored actors will be more sophisticated, launching customised, targeted attacks. Cyber will become a critical arm of the military. Digitisation will increase business exposure and vulnerability thereby expanding opportunities for cybercrime. Government and industry will step up regulation and certification. Technology will leverage AI to reduce time to detect and recover. Social engineering and the cyber skills shortage will be bigger challenges than ever anticipated.
Intelligent Transport - Connect, automate, go .. the speed limit is off!
Avoidable social and economic costs of congestion for a city like Sydney, are expected to rise beyond the $2 billion per annum estimated in 2015. Transportation is in a sorry state with ageing infrastructure, low budgets, high levels of fatalities, injuries and pollution. Technology promises to address these issues and cross-sector investment activity will prime the frenzy. Connected cars are growing 10x faster than the overall car market and new online services are accelerating through the green light. Autonomous vehicles are at amber, impatiently awaiting lower costs and new capabilities, such as AI and maps, to mature. Regulation, insurance and compliance are stalled at the red light, although some geographies will proceed regardless of their capabilities. This year, expect big investment for massive transformation.
New Tech – Top picks: Drones, Virtual Power
The long-term growth of an advanced economy is dominated by the behaviour and speed of technical progress. We expect innovation across a broad range of areas including energy storage, virtual power, blockchain and the Internet of Nano Things (IoNT). However, one in particular that will 'take off' is drones. Drones provide one of the fastest means of digitizing the physical world and can provide value across many sectors. Drones represent a convergence point for technologies such as video, mobility, IoT, AI, connectivity, security, fog and location services. Given their potential, governance and regulation will be required.
M&A, Innovation - Accelerating digital intelligence
Despite populist antagonism towards innovation, as evident in recent political events, without it, industries will flounder, unemployment will rise and economies will become less competitive. The 'network effect', which is in full swing, has changed the rules of global competition. IT vendors will intensify investment in (artificial) intelligent systems while telcos hunt for pockets of margin, focusing on content and media. Other sectors will scrutinise the IT industry, seeking opportunities (eg AI) to accelerate their own digitization .
Related stories
Top stories