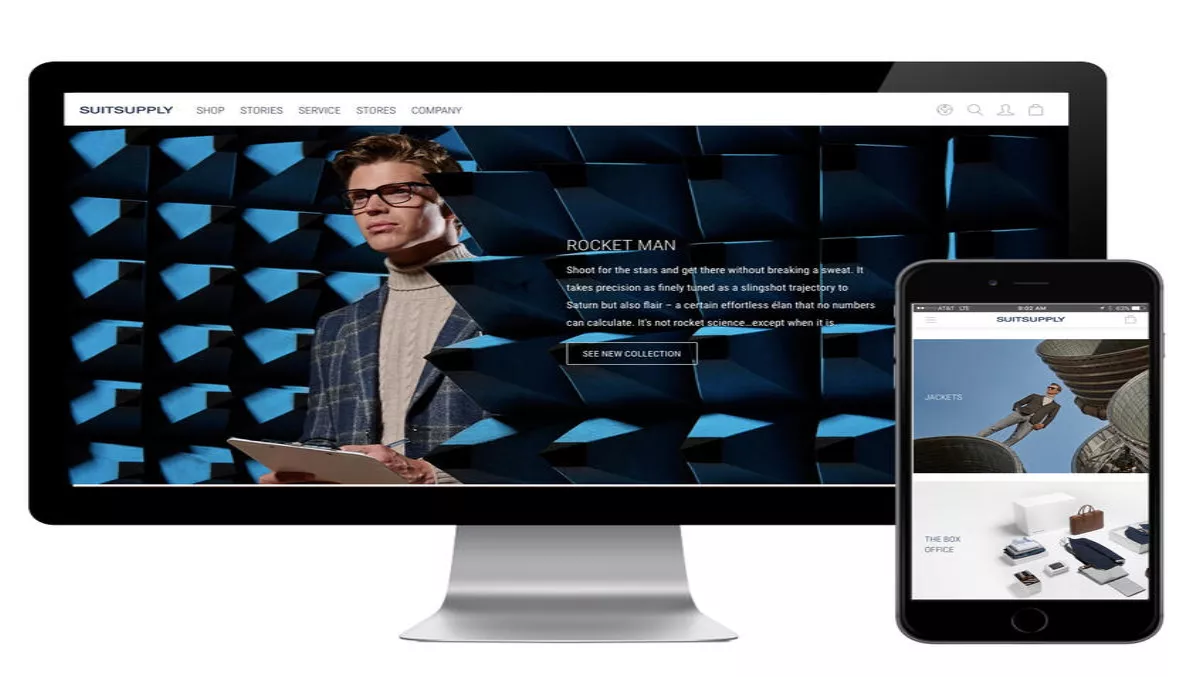 Android Pay integration, Einstein Predictive Sort features announced for Salesforce Commerce Cloud
FYI, this story is more than a year old
Artificial intelligence (AI) is changing the way consumers shop.
However, the technical complexity and resources required to deliver AI are out of reach for most retailers.
To stay competitive in this fast-moving and connected world, brands need a platform that allows them to have more personalised and engaging experiences with consumers on any channel or device.
Cloud CRM provider Salesforce recently announced new Commerce Cloud Einstein innovations that enable retailers to deliver personalised, AI-powered experiences for shoppers that span web, mobile, social, in-store and more.
These include new Order Management features, Mobile Site Reference Architecture blueprints and Google Android Pay integration.
"The connected consumer is rapidly disrupting retail, creating a new imperative for brands to deliver smarter, more personal shopping experiences everywhere," said Salesforce Commerce Cloud CEO Jeff Barnett.
"Commerce Cloud Einstein accelerates this transformation by lowering the barriers of AI for every retailer, empowering them to build consumer loyalty with every interaction and increase conversion across every channel," Barnett says.
Commerce Cloud Einstein already powers more than 2,000 commerce sites in 53 countries selling more than $16 billion in merchandise in 2016 alone including at brands like Black Diamond, Ethan Allen and Icebreaker.
"We're excited to deliver Android Pay seamlessly inside of Salesforce Commerce Cloud," said Google payment products global VP Pali Bhat.
"Android Pay makes mobile checkout easy. Shoppers no longer need to enter their card details, they can just choose Android Pay and authenticate with their device to speed through checkout."
Customers are leveraging existing Einstein AI capabilities in Commerce Cloud including Einstein Product Recommendations, which recommend the best products to any consumer on any channel—even if they are shopping anonymously, and Einstein Commerce Insights which empower retailers with data-driven insights for smarter merchandising and store planning.
Details on the latest features:
· New Einstein Predictive Sort uses machine learning to personalise the order in which products appear in search and category pages on eCommerce sites. Using order history and web behaviour, a predictive model is created for each individual shopper. Now, the most relevant products for a shopper are shown first in search results, decreasing the time a customer spends looking for what they want and increasing conversion. Brands can quickly embed this capability into their sites with just a few clicks - no coding or data scientists required.
· New Order Management empowers retailers with intelligent algorithms that seamlessly connect customer demand with inventory supply in the most cost-effective way possible, no matter where the customer or inventory is located. By managing and collecting all key order and inventory data across stores, warehouses and dropship vendors, retailers can now support "buy anywhere, fulfill anywhere" scenarios such as buy online/pickup in-store and ship from store.
· New Mobile Site Reference Architecture provides an out-of-the-box mobile website blueprint that optimises the mobile shopping experience. Commerce Cloud customers see a majority of traffic from mobile devices, and the Mobile Site Reference Architecture provides retailers with clear guidance based on best practices in mobile site design, merchandising, and technical architecture, enabling them to create state-of-the-art mobile shopping experiences faster than ever before.
· New Android Pay Integration delivers shoppers the convenience of fast, frictionless, hassle-free checkouts, while merchants benefit from a simple integration, improved mobile conversions, and the security of an Android Pay transaction.