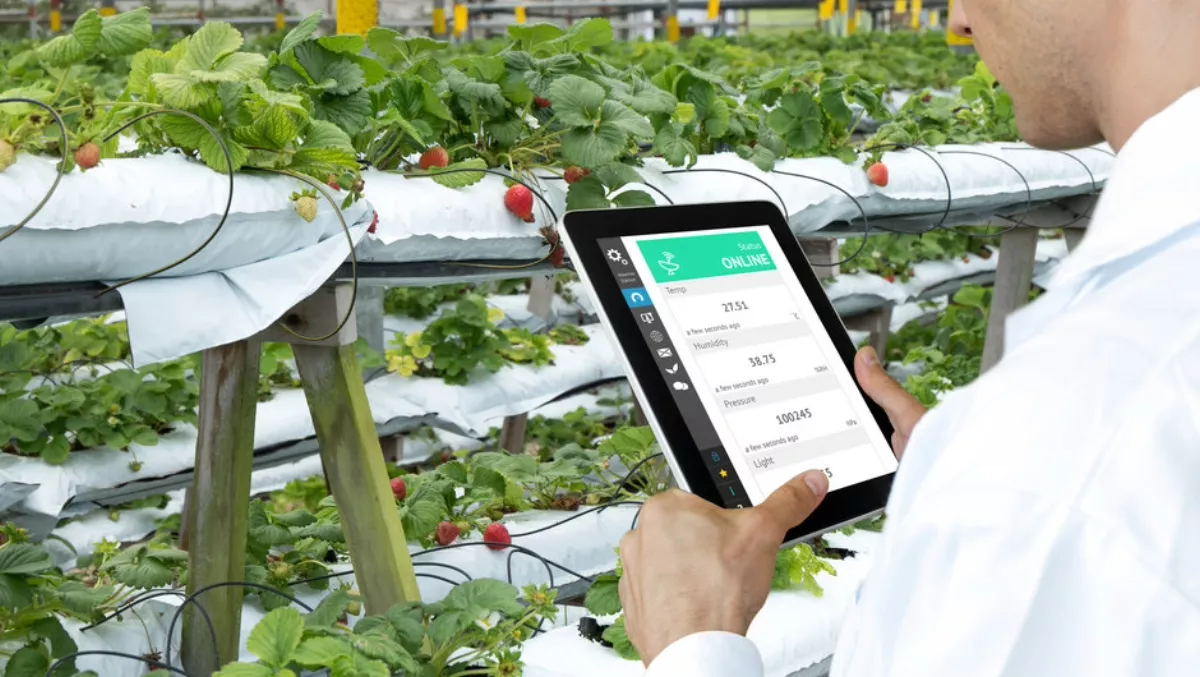 AU study looks at agritech challenges ahead
FYI, this story is more than a year old
Australian farmers face barriers when it comes to the adoption of agtech solutions, but new research from AgriFutures Australia and AgThentic may be key to understanding how all parts of the agtech system can work together.
The report, titled Accelerating the development of agtech solutions worth adopting, looks at knowledge gaps in relation to Australia's agtech ecosystem and barriers that farmers face.
Those barriers include infrastructure challenges such as a lack of connectivity, and the lack of strong value propositions because products and services don't deliver on value.
The report says that there are plenty of opportunities for farmers, entrepreneurs, researchers and the service sector to understand what each group needs. With that understanding, they will be able to build relationships that can drive better agtech solutions.
The report looks at push and pull factors associated with agtech adoption – in some cases technology fails to solve real problems in a practical way, which leaves producers frustrated about agtech and its value.
"Australia is on the cusp of realising the opportunities agtech brings. To date we have focused on the end product, the deal flow or technologies themselves; this report offers new insights into the engagement model between end users and startups, and highlights opportunities to improve technology development for the sector," says AgriFutures Australia program manager, research and innovation, Jennifer Medway.
AgThentic's Sarah Nolet adds that there's a new wave of innovators, products and services that are 'ripe for the picking'. They will be able to help increase agriculture productivity, meet changing customer demands, reduce negative environmental impacts, and create new career opportunities in regional communities.
"What we need to work on, though, is harnessing the momentum and pointing it toward the development of solutions that solve real problems for farmers. Entrepreneurs and new technologies can bring value to Australian agriculture, but they cannot do it alone."
The report also questions agtech value propositions, suggesting they are missing the mark, but digs deeper to understand the challenges associated with the complex agricultural environment. The end result is nine practical and actionable opportunities that have the potential to accelerate the development of agtech solutions worth adopting.
Because many entrepreneurs don't have a background in agriculture, some may not have the right awareness or credibility required to work with producers, the report suggests.
"Agriculture is an especially relationship-based industry and entering from the outside can be difficult. This presents a challenge for entrepreneurs, who need to test their product with actual customers as early as possible, so they can capture feedback as to whether their solution is on the right path. In many cases in agtech today, producers are seeing products, some of which have cost significant amounts of money to develop, with weak value propositions because they were developed without producer guidance or involvement."
It goes on to suggest that agtech's human and financial capital must be supported and used to solve problems.
"We know digital technologies alone hold the potential to increase the gross value of production by over $20 billion, an increase of 25%. We've only just begun to scratch the surface when it comes to the benefits agtech can offer our rural industries," Medway concludes.
Related stories
Top stories