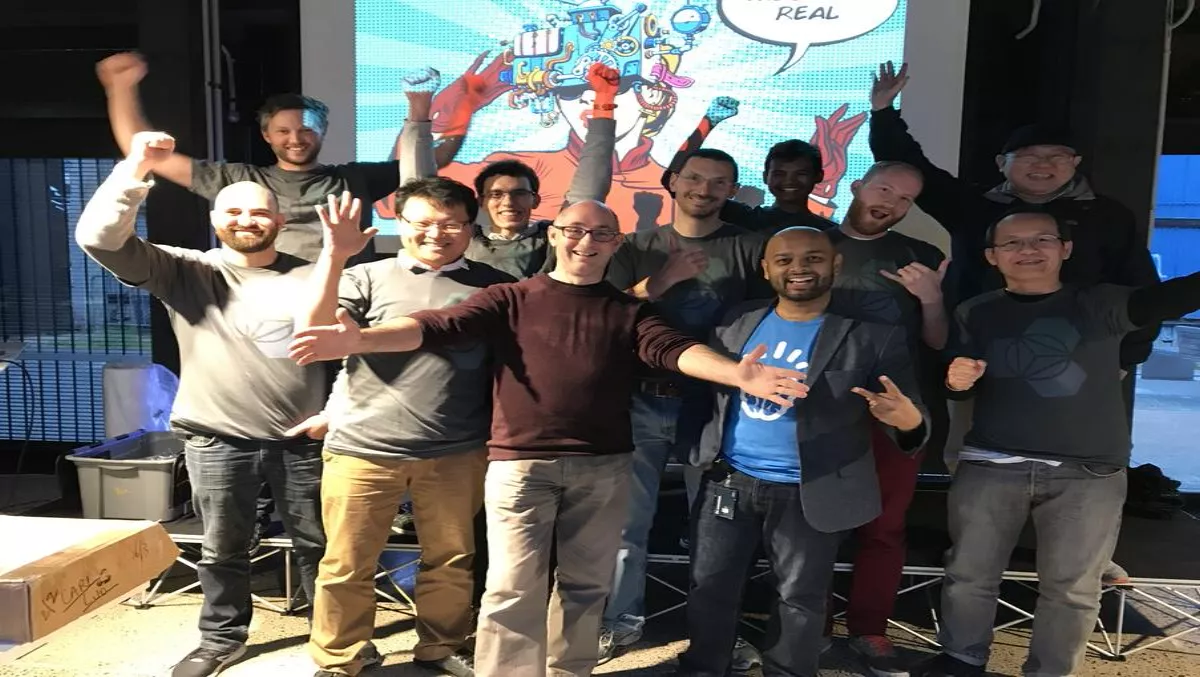 Auckland's IoT meetups sparking synergy between tech startups
FYI, this story is more than a year old
The Internet of Things (IoT) is a growing area of technology where possibilities are continuously developing as tech advancement allows people to explore more ideas.
New Zealand is known for being an early adopter for many experimental technologies, and the IoT is no different.
One factor that contributes to this is an active and thriving community of IoT enthusiasts who encourage and support each other in learning more about the technology and pushing each other to try new things.
Self-proclaimed 'IoT evangelist' John McDermott is the organiser of the monthly IoT Meetup events in Auckland, and the co-organiser of the Future Realities conference for Techweek '17.
The Meetup has evolved into a key tech community attracting people with common interests in creating and using IoT applications.
The results have been new ventures, new jobs, more skills, inspiration, fun and entertainment.
IoT Meetup events
Meetups are meetings organised regularly by people with similar interests through the website Meetup.com.
The IoT Meetup connects, informs and encourages the use of IoT systems with New Zealand and the Auckland region.
It now has over 1200 members and meets once a month in Auckland CBD.
Its members consist of tech developers wanting to learn more and share what they know, entrepreneurs wanting to present or find talent to work with, and technology suppliers providing services.
Members of the public curious about what IoT can do and the relevance to them at home and in business also go along to the events.
For McDermott, the Future Realities conference was an important milestone for spreading awareness about the Internet of Things.
Over 400 people attended a five-day programme of conference, workshops and hackathon in Auckland and Wellington.
McDermott also runs occasional workshops on technology and applications to help developers and managers learn about how to use and benefit from IoT.
Synergy and serendipity
McDermott says not many people realise how the Meetup has helped to grow the IoT tech sector.
Every Meetup has a different IoT-related topic on the agenda, and topics range from technology demonstrations and education, startup business presentations, pitches from members on their projects, skill, requests for ideas, app brainstorming, to technology training workshops.
For many budding IoT startups with ideas, the Meetup events are where they found the connections to progress their idea to the next stage.
IoT communications provider Thinxtra is one of the companies that has been going to the Meetup events since its inception in April 2016.
Thinxtra's Greg Howard says the events have been helpful for connecting companies in the fast-emerging IoT market so they can create new solutions.
"This has included connecting design houses and device makers with software developers and entrepreneurs who need skills within the IoT Meetup community," Howard says.
"A significant outcome for us has been the opportunity to find export opportunities in Australia and Europe.
Finding a way forward together
For IoT installer Adroit, the events helped them to make important connections for their business.
"It helped us to discover new IoT technology that's been built into our products – this enabled us to get to market faster and cheaper than other alternatives out there," Mark Lloyd, Adroit CTO says.
"We've also used it to find an employee, who's now our head of research and development," he adds.
Lloyd says that ultimately, the technology space in Auckland is a small village, and they can all benefit from working together and sharing knowledge with one another.
"Even if we're competing against each other, there's always the potential for partnerships."