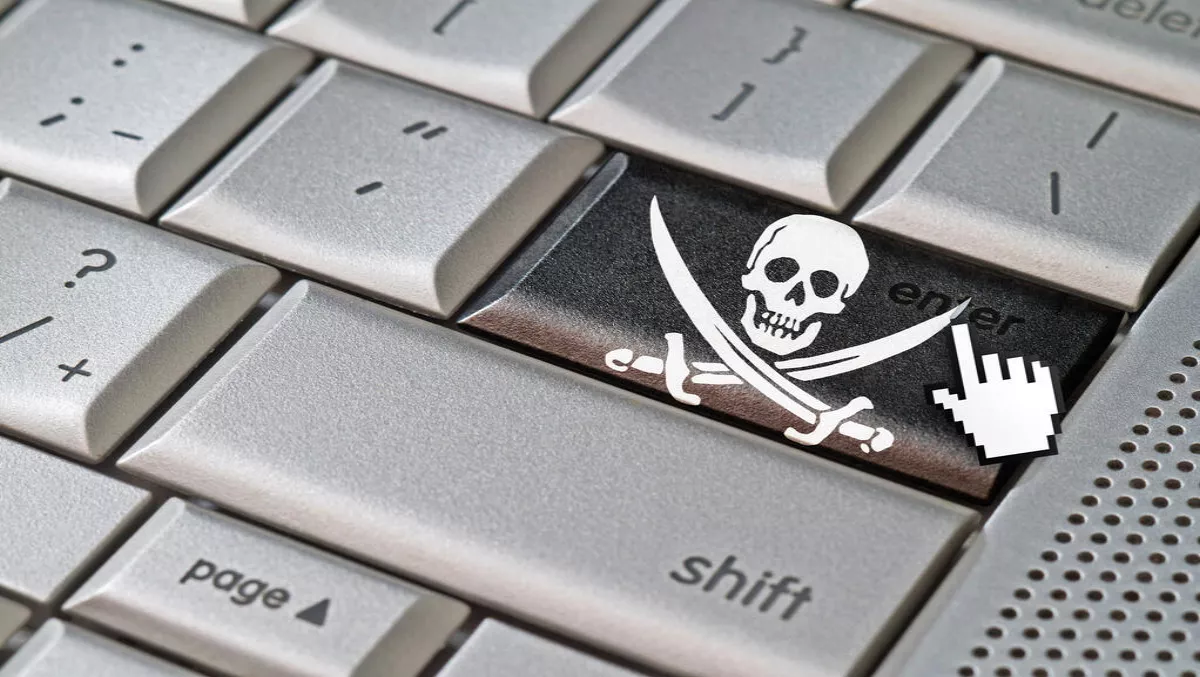 Aussie anti-piracy blockchain startup launches token sale
Tue, 15th Aug 2017
FYI, this story is more than a year old
Sydney-based startup Veredictum has launched the token sale for its decentralised anti-piracy and distribution platform for the film and video industry.
The Ventana token sale, launched yesterday at 09:00 UTC, aims to achieve widespread acceptance within the film and video industry using blockchain-based technologies to register video and film ownership rights and add detectable fingerprints to content so digital ownership can be tracked.
It will also bring content producers and consumers closer together to give consumers greater access to content, when they want, how they want and at price points that are fair.
Together, team Veredictum believe with this combination they can reduce film and video piracy by 80% over 10 years.
Tim Lea, Veredictum founder, is an MBA-trained finance professional, filmmaker and entrepreneur.
Lea says the Veredictum platform centres on targeting the drivers of piracy and theft rather than just its symptoms, using the strength and resolve of the creative community itself to help solve the problem.
"Piracy is not just one person's problem; it's everyone's," says Lea.
"Our objective is to galvanise the creative community together to solve the biggest problem that is facing the community's very survival," he adds.
The community and others who may wish to help use their surplus bandwidth and computing power to form a powerful global network of machines that perform decentralised global searches for registered content – while at the same time providing the infrastructure to enable enhanced video distribution services.
This network has incentive structures built in.
"While there is a natural incentive for creatives to want to resolve the problem of piracy and theft, from a pragmatic point of view we also need to economically incentivise the community to work with us.
"This could not be achieved using traditional financial systems – how could we hope to pay two cents to someone in a different country to share their surplus computing power or bandwidth?
"By using our cryptocurrency, Ventana, we can. Our community can earn Ventana while they sleep," says Lea.
Members of Veredictum's global community almost become like Bitcoin miners.
The more registered content they locate and the more bandwidth they provide to support enhanced distribution services, the more Ventana they can earn.
Ventana is expected to be able to be converted to Bitcoin within a couple of weeks of the token sale completion.
"We are talking with a number of the cryptocurrency exchanges to accept Ventana.
"Once on the exchanges, Ventana will be able to be exchanged for Bitcoin, and then ultimately exchanged for local currencies. In this way, our community can either hold their Ventana, sell it for their local currency or use the currency to buy additional services currently being designed for the platform.
Veredictum's ultimate objective is to provide the infrastructure that gives consumers easier access to content.
They will connect content producers directly to market influencers and their "tribes", creating a marketplace where consumers collectively bid for the content they wish to view, with the Veredictum infrastructure distributing and protecting the content.
"Content producers will have a new wholesale channel that is market-defined and performance-oriented. Piracy so often happens because the content is not readily available. So many people have told us they would willingly pay for content if they had easy access at prices that were fair.
Whilst the problem of piracy and theft is a major problem for the film industry – it also extends to social media, called 'freebooting'.
"If you know what you are doing, it is easy to take video from one social media platform to another. This places content producers at risk. Once a video has been viewed once it is very rare someone will watch it a second time. Lost eyeballs mean lost revenue.
Film and video piracy and theft are constantly evolving and mutating.
Piracy costs the US economy US$20 billion a year and thousands of job losses, according to the Motion Picture Association of America.
"Film and video are vital media that help us tell important stories, stories that embody cultural values, beliefs, and experiences that transcend geographical boundaries and time," says Lea.
"We can't afford to compromise its future, and we are doing something about it. We are creating more than an anti-piracy and distribution platform, we are creating a movement.
The token sale has a core target raise of $7.5m and a hard cap stretch target of $20m.