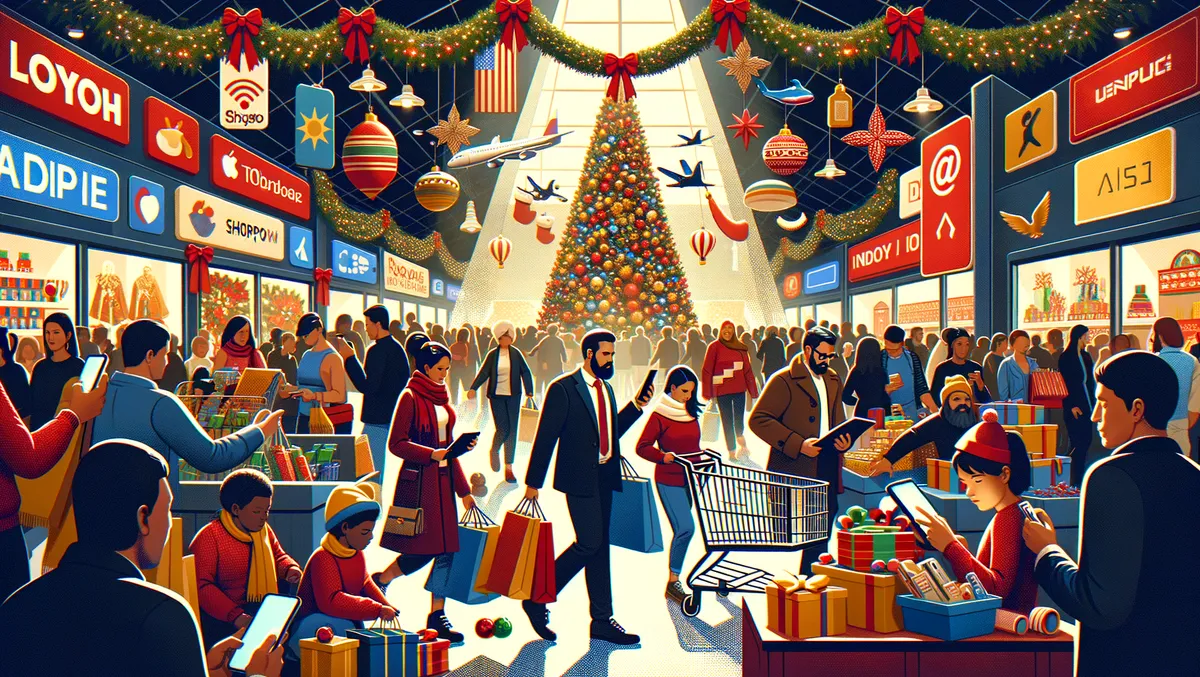 Australians and New Zealanders leaning towards bargain shopping this festive season
In a departure from previous trends, Australians and New Zealanders are moving more towards bargains this festive season, over buying specific brands.
Recent research from InMobi and Glance, which surveyed more than 1,000 smartphone users from Australia and New Zealand, revealed that 76% of the undecided shoppers who are yet to finalise their festive shopping brand or category (62%) are planning to capitalise on key holiday sales events.
The new study has exposed a significant shift in buyer personas this festive season. For instance, customers labelled 'Bargain Hunters', who seek incentives before making their purchases, have seen an increase from 51% in 2022 to 62% this year.
Conversely, 'Brand Lovers', who show allegiance to certain brands and products, dramatically decreased from 21% last year to just 11% this year. 'Category Explorers', who have determined their product but not their brand, remained relatively stable, dropping slightly from 28% last year to 27% this year.
The concept of Hybrid Shopping, a mix of physical and digital shopping, has been embraced by a considerable number of shoppers this year, with a marked increase of 20% over last year's figures, now standing at 64%.
Convenient ordering, easy payments, and app-only discounts are seen as prominent driving forces with mobile emerging as the foremost channel across all categories. Groceries, however, were the exception with 51% of respondents favoring physical stores.
Jaclyn Hadida, Country Manager ANZ at InMobi, highlighted the importance for retailers to be present at all shopping touchpoints, given the prominence of bargain hunting in this year's festive habits.
"This means understanding their online and offline behaviour to drive engagement and utility at the moments that matter to them," Hadida expressed.
As the summer holiday and festive season approach in ANZ, nearly half of consumers (47%) have budgeted up to AU$$650 for spending, while 39% have earmarked between AU$$650 and AU$$1,200 and 14% plan to shell out beyond AUD$1,200. The main attractions for consumers' spending included Apparel & Accessories, Beauty & Personal Care, and Hobbies & Recreational Goods.
Certain trends among ANZ consumers were also identified, with 64% planning to familiarise themselves with products via mobile, but 50% planning to finalise their purchases in a physical store.
Brand communication was deemed crucial, used for discovering new products by 48% of respondents, while 65% of both sexes asserted they prioritise their family's needs first. Price consciousness has also become a major influence, with 52% of those with reduced budgets and 38% who maintained their budgets, citing the high cost of living for their thriftiness.
Within this fiscal era, night-time shopping is also experiencing a considerable surge, with 44% of festive shoppers reporting they tend to shop between 6pm and 10pm.