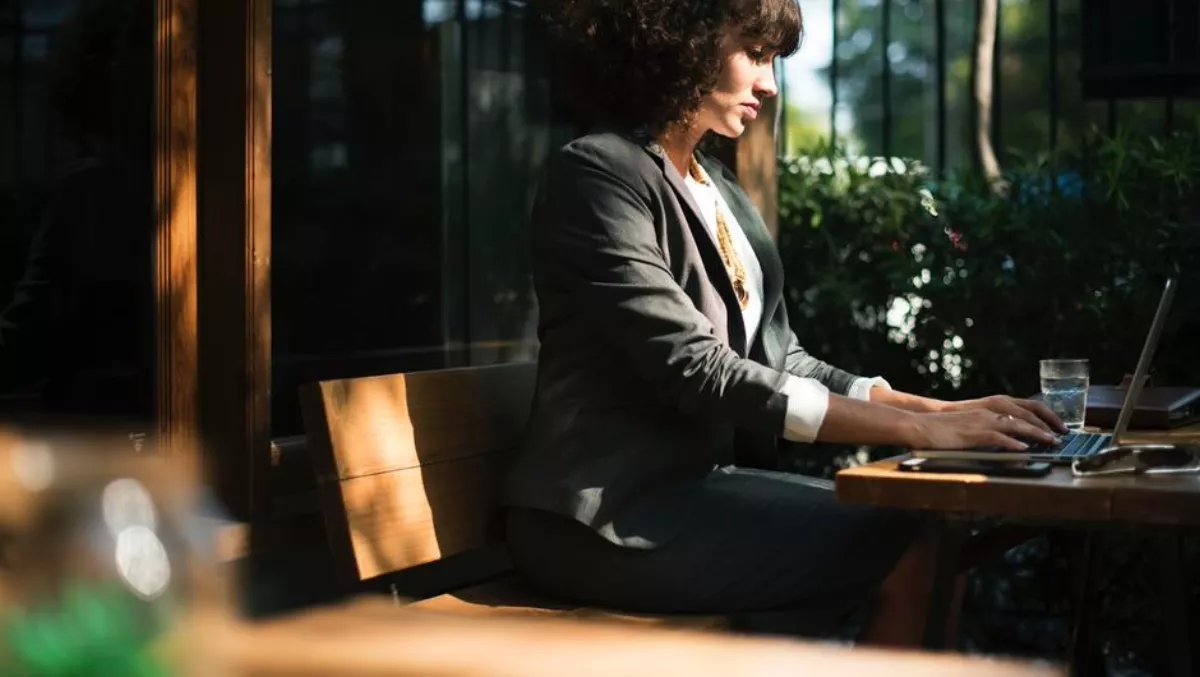 AUT launches online course to support Kiwi entrepreneurship
Fri, 16th Mar 2018
FYI, this story is more than a year old
AUT has launched a new online paper to educate entrepreneurs, developed by two business leaders. This month, the Practical Innovation and Entrepreneurship Paper – an online course for Kiwis striving for success built around The Periodic Table of Innovation – was launched out of an innovation hub at Auckland University of Technology. Co-founded by AUT Adjunct Professor and former advertising expert Mike Hutcheson, and educator, business mentor and inspirational speaker Catherine Newton, the paper will give Kiwi innovators the opportunity to 'think differently'. "We want to help New Zealanders turn an idea into a tangible business model. We designed this course to provide business insight and practical tools to launch into the world of entrepreneurship," says Hutcheson. "Kiwis are not short of great ideas, but they are short of being able to implement and commercialise their ideas. Our geographic isolation and ability to attract funding are some of the reasons behind not being able to develop scalable businesses that create jobs," Hutcheson adds. The Practical Innovation and Entrepreneurship Paper (ENTR770) welcomed its first official intake of students on March 14, following its successful pilot programme in 2017.
Just 12 weeks in length, the course arms participants with practical skills to test, develop and bring a business idea to life, or develop an existing entrepreneurial idea or business. Newton, responsible for co-creation and delivery of the course training modules, is driven to inspire, educate and empower students – with a strong focus on helping women reach a level playing field. "One of my key roles is to support female innovation. With International Women's Day happening recently, this is a timely reminder that women can do anything.
"We're seeing a rise in female entrepreneurship, and our pilot programme attracted 60% women students, but we've still got a long way to go." Newton, who holds a Bachelor of Education Degree and Diploma of Teaching, as well as 20 years' experience running her own businesses, draws on her experience as a teacher, business owner and business coach to mentor students to transform their ideas into reality. At the outset of the course students present a business idea and upon completion, they will have a robust business plan in place for how to bring their concept to life, attract capital, business partnerships or collaborations. Newton says this Paper appeals to people all around the country because it's a supportive and flexible learning environment for all ages and backgrounds and highly accessible through a website and app.
Those wishing to participate don't have to be enrolled as a full-time student at AUT either. As part of the course, students can also attend a two-day Masterclass and 'Dragon's Den', during which they showcase their work.
While ENTR770 is largely self-directed learning, students can access top business mentors for an hour each week via live 'mastermind' calls. Hutcheson, who published his thesis 'Creativity in New Zealand Business', says "as a nation of small businesses and comprised of people that derive from a pioneering heritage, creativity is in our DNA so it's time to encourage entrepreneurialism locally to realise profits generated by the productive economy". While New Zealand ranks fifth in the world for local patents filed, it only succeeds in converting 22% of those into international patents.
By comparison, Denmark and Singapore convert 80%, and Finland 100%. The framework of ENTR770 is The Periodic Table of Innovation – a methodology developed by Hutcheson that is a resource for developing and evaluating new ideas. Students use The Periodic Table of Innovation to identify and address practical elements – from legal, cashflow, brand design, product design, infrastructure, quality control compliance, sales tools and customer experience to social media and sponsorship - needed for commercial success. Hutcheson and Newton say entrepreneurship is the way forward, as the way we work is changing and they're passionate about helping Kiwis develop sustainable businesses. "We encourage those running an existing business and looking for additional support or motivation to take part too.
"Entrepreneurship can be a lonely route, which is one of the reasons we developed this programme to provide guidance from experts that have been-there-done-that," says Hutcheson.