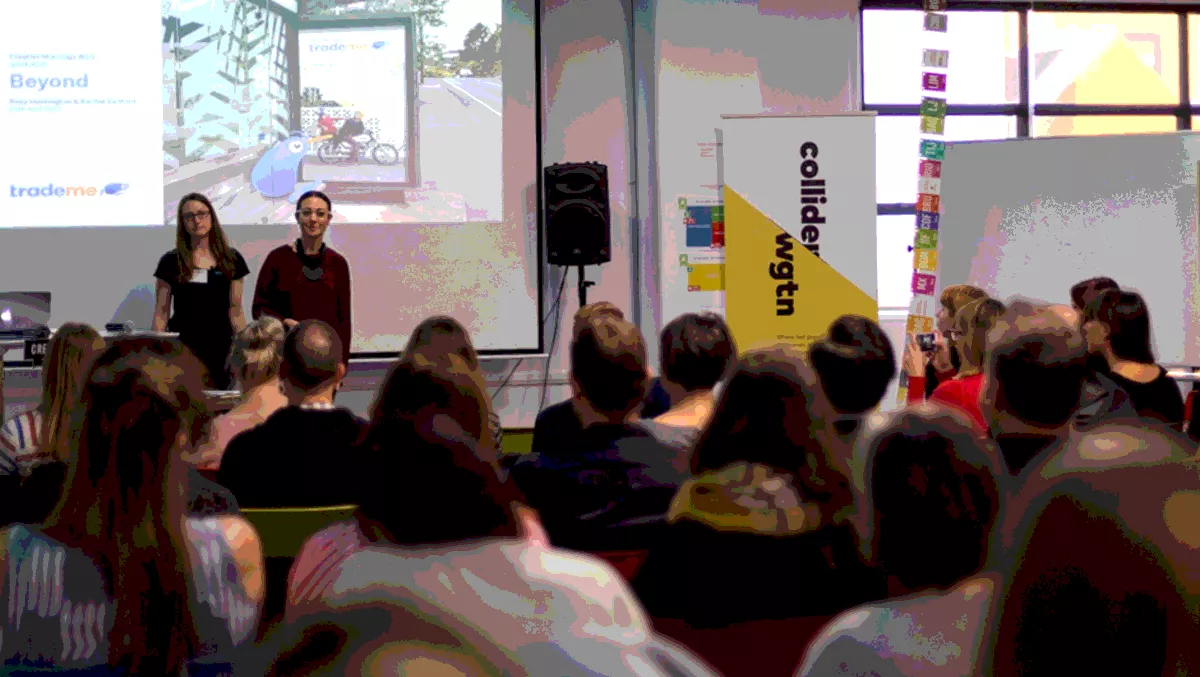 BizDojo and Wellington City Council programme set to help founders thrive
FYI, this story is more than a year old
Collaborative working environment provider BizDojo has announced the launch of this year's Collider programme.
A partnership between BizDojo and Wellington City Council, Collider drives innovation and business growth in the capital through a range of learning and business development initiatives targeted at founders of high-growth potential businesses.
BizDojo is excited about the next year of activity, says co-founder Nick Shewring.
"We have spent a lot of time researching the state of play in New Zealand, talking to business owners both inside Wellington and further afield to create initiatives that are additive and meaningful."
"Through extensive surveys, workshops and conversations with our Collider and BizDojo communities, we recognised a gap in ongoing support for founders of businesses in Wellington. We hope that the Collider Founders Central Programme will solve that by using these gaps as a starting point, combined with our learnings from past years of Collider activity."
Collider Cohort
This year, Collider will drill down into meaningful support and activity for people who have founded businesses in Wellington, with an emphasis on supporting their growth.
Collider Founders Central is a multi-layered programme of support for business operators, comprising of digital learning and content, opportunities for in-person development and the creation of a 'Collider Cohort', enabling more hands-on support for a group of growth focussed businesses.
The programme focuses on a variety of topics including how to structure your businesses for future growth, getting ready for investment, leadership skills and building your brand.
There is also a component focussing on wellness in the workplace and mental health care for business owners.
Collider Founders Central Cohort applications open on August 31.
The wider community
Scale-ups - growth focussed businesses that have progressed past the traditional startup phase - are the core focus for Collider, but the wider community of freelancers, small business owners and independent contractors will all benefit from this year's programming, says Shewring.
"We've seen 4,000 Wellingtonians participate in learning opportunities, business events, business development and support initiatives since Collider began in 2015 and this year will be bigger than ever before."
Collider brings together the power of a connected community within the 'tech hub' with a focus on providing tools for future thinking Wellington businesses.
The programme has established learning streams targeted at business owners tackling topics such as social media, brand building and general business skills.
These take place alongside topic-specific events, such as a recent series framed around demystifying blockchain.
"Local businesses are curious about how new technologies can impact on the way they work but the leap between knowing about a technology and putting it in place can be vast and challenging," says Mark Pascall, for BlockchainLabs.nz director.
"We know firsthand the transformative power of technology like blockchain, but it really has been Collider support and the tech hub that has allowed us to reach out to the local business community enabling them to really see the benefit, and know how to implement them into their businesses."
Healthy founders for a healthy ecosystem
Founders Central is a rallying cry for the vision of healthy, productive founders who are able to work through the stresses of entrepreneurship and creativity and come out the other side with both a successful business but also a successful life.
"Our vision is a New Zealand populated by empowered founders and supported by the innovation ecosystem. As New Zealand's only national co-working and collaboration provider, we see BizDojo playing a key role in achieving this," says Shewring.
The Collider Cohort will create a tight-knit group of founders who will receive more intensive support whilst on their growth journey.
"We will take the learnings from the Cohort and put them into a programme for founders across Wellington. A data-tracking component will create a longitudinal study of participants, tracking success and impact long after graduating the Collider Founders Central Programme," says Shewring.
Collider Founders Central is the first outlay of the Founders Central programme, a series of programmes devised by BizDojo to help amplify the rate of success for New Zealand's founders, something that Shewring is passionate about.
"It is exciting that we can use our unique position and agility to provide a solution like this to the Wellington business community and then ultimately out to all founders across New Zealand," he says.
Related stories
Top stories