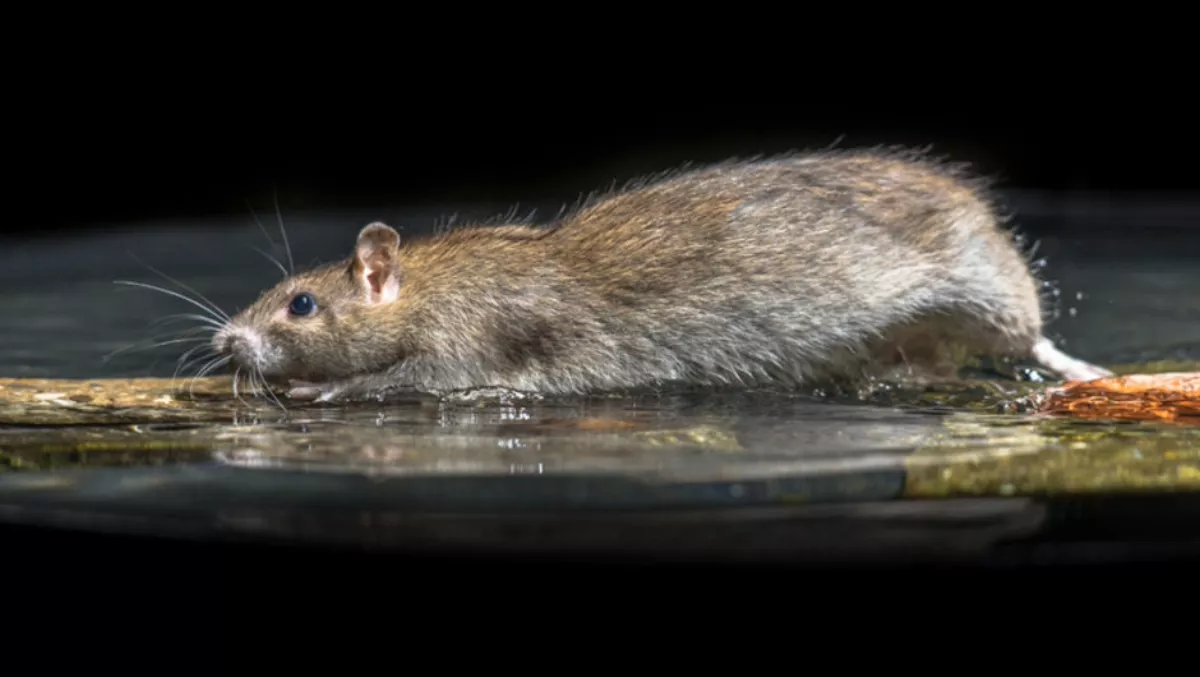 Bluetooth-enabled traps could spell the end for NZ's pests
FYI, this story is more than a year old
A Wellington conservation tech company has come up with a way of using Bluetooth to help capture pests like rats and stoats – and that technology has already been snapped up by Wellington's Capital Kiwi project.
The company, called Goodnature, has one mission: To create a natural environment where native species thrive without fear of running into introduced pests – and to do it in a humane, non-toxic way.
The company created Chirp, a Bluetooth-enabled trap that can be added to any A24 automatic trap. The technology, Goodnature says, now brings trapping into the digital era.
Already the technology has caught the attention of conservation initiatives such as the Capital Kiwi project.
The project is a community-led initiative to make Wellington pest-free so to reintroduce kiwi birds into the area. The Capital Kiwi project area covers 23,000ha of land, with more than 4000 traps expected to be deployed. The first 800 of the project's traps (a combination of Goodnature A24s and DOC250s) have been installed, with trap and Chirp activation now complete.
When an animal is killed by a trap, the strike time is stamped and recorded allowing trap users to gain accurate insights into the performance of traps in the landscape.
Because traps are located using GPS from the trap user's smartphone, all information can assessed relative to time and place meaning big data can be gathered on how pests utilise the New Zealand landscape.
Anyone who walks within range of a trap with the Goodnature Chirp app, can collect data and pass it on to their neighbour, community or conservation project without any additional hardware or infrastructure.
"Chirp pushes data to the Goodnature Chirp app, with time, date and temperature aligned to the name and location of the trap that was triggered," explains co-founder and design director Robbie van Dam.
He adds that the data will help to build a picture of what's happening on the ground in areas that are using the traps.
"The data collected will mean trap users are better informed and this will positively impact future decisions on trap layouts so as to better target pests."
Anyone who uses the app can see where the geotagged traps are, and can view a number of data categories from each trap. That data includes strike history, time, and weather information.
"If a chirp trap is in a remote location like a national park, its recorded data will be picked by anyone with the Chirp app who comes within a 50 metre radius. The new data harvested from the trap is then sent straight to the cloud. That information is then sent to the rightful owner of the trap who has it synced to their own app, then dispersed across the New Zealand trap map for everyone to see."
Van Dam adds that Goodnature is now trying to understand how animals behave relative to each other.
"For example, if one trap removes a hectare worth of pests, what does that mean for the next hectare? What happens to neighbouring areas if pests are eradicated in a controlled zone?"
He adds that the company is always looking to improve its technology to perform at maximum effectiveness.
"Our traps are some of the world's most advanced and are used conservation projects globally to help restore native bird species which are killed by invasive pests. Goodnature's base technology is fantastic and our mission is to keep creating the most pragmatic, technologically-advanced solutions for ecological balance."
Related stories
Top stories