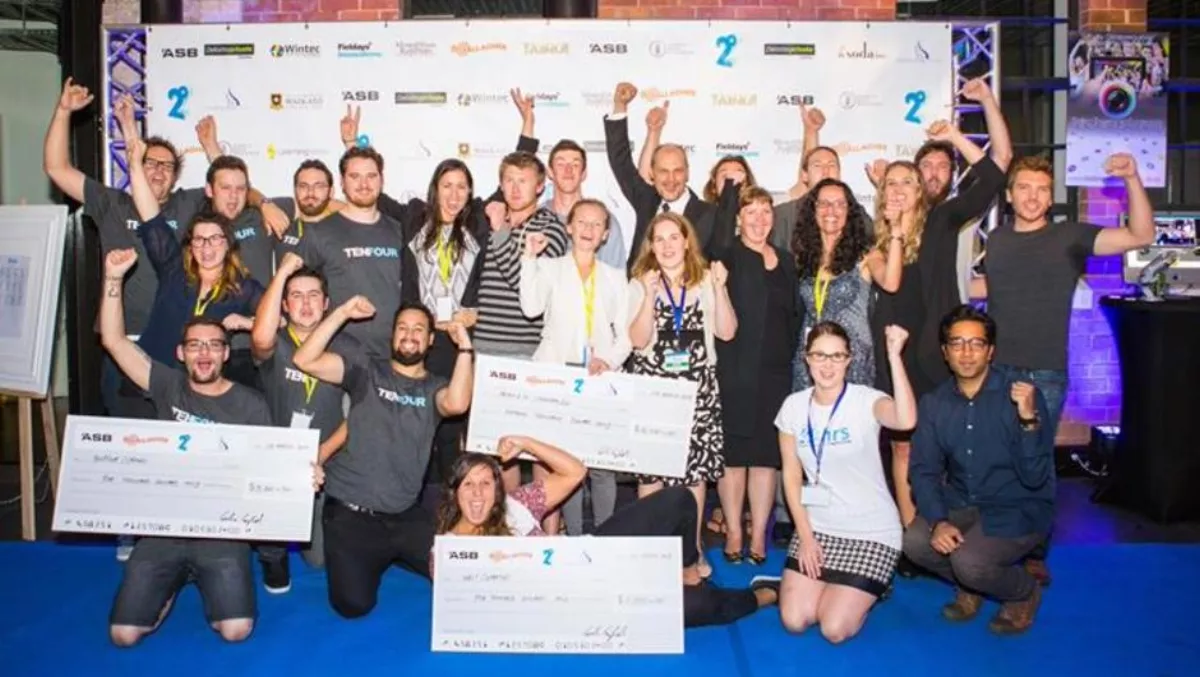 Bootcamp for startups tests entrepreneurial skills to the limit
Thu, 18th Jan 2018
FYI, this story is more than a year old
The Soda Inc. Innes48 Start-up Competition powered by Wintec is the largest event of its kind in New Zealand.
It draws hundreds of national and international participants who compete for up to $15,000 in prize money over one high energy, high pressure 48-hour weekend.
This year's event is at Wintec in Hamilton from 16-18 March. Event organiser and Soda Inc. operations head Rachel Adams says it's one weekend and a lifetime of impact where teams achieve things in hours that could take months or years. "This is a bootcamp for startups. It's a fail fast, learn fast experience that jams a lot into one action-packed dynamic weekend that puts business ideas under the spotlight.
"Competitors will test their entrepreneurial skills to the limit, experience new things, get exposure and interact with top business mentors, influencers and teams from a wide range of backgrounds and skills," she says. A participant in 2017, Zack Pentecost says he enjoyed the whole experience: "The whole concept of analysing a problem, creating an idea, and understanding the overall feasibility and tangibility of it, was a thrilling experience from start to finish." Over the 48 hours of the competition, the 15 teams selected will hear from inspirational speakers about their success, failures and learnings as an entrepreneur and attend workshops to help understand the process of developing a business to apply to their idea.
At the end of the competition, the top six teams pitch their newly created business to an audience of over 250 people and a panel of judges, with the hope of becoming the winner of Most Viable Business, Most Innovative Idea or Best Pitch. Each year the Soda Inc. team selects judges and speakers who are passionate about nurturing and fostering talent and sharing their experience and knowledge.
Above all, they know what it takes to achieve great things. "From where I started to where I ended up, I had so many incredible mentors and people who helped me along the way, so from my perspective, it's really important to contribute to the community and provide perspective and insight and help in any way I can," says 2017 judge Linda Jenkinson. Winners in the 2017 Innes48 Start-up Competition included The Abnormals, Emma Liu, Rob Scovell and Rowan Scovell-Lightfoot who won Most Viable Business with their 'Accupoint' software for use in acupuncture clinics.
Best Pitch winning team Apex devised a concept for an online retail store that applied existing technology in a new and inventive way.
Other business concepts were 'Inner Circle', a personal relationship platform able to prompt active conversation starters to nurture relationships and 'Eddy' an in-vehicle monitoring system. "The Soda Inc. Innes48 Start-up Competition is a collision of extraordinary people that can have a lifetime of impact," says Rachel Adams. Team registration for this year's Innes48 Start-up Competition powered by Wintec closes on Monday, February 26.