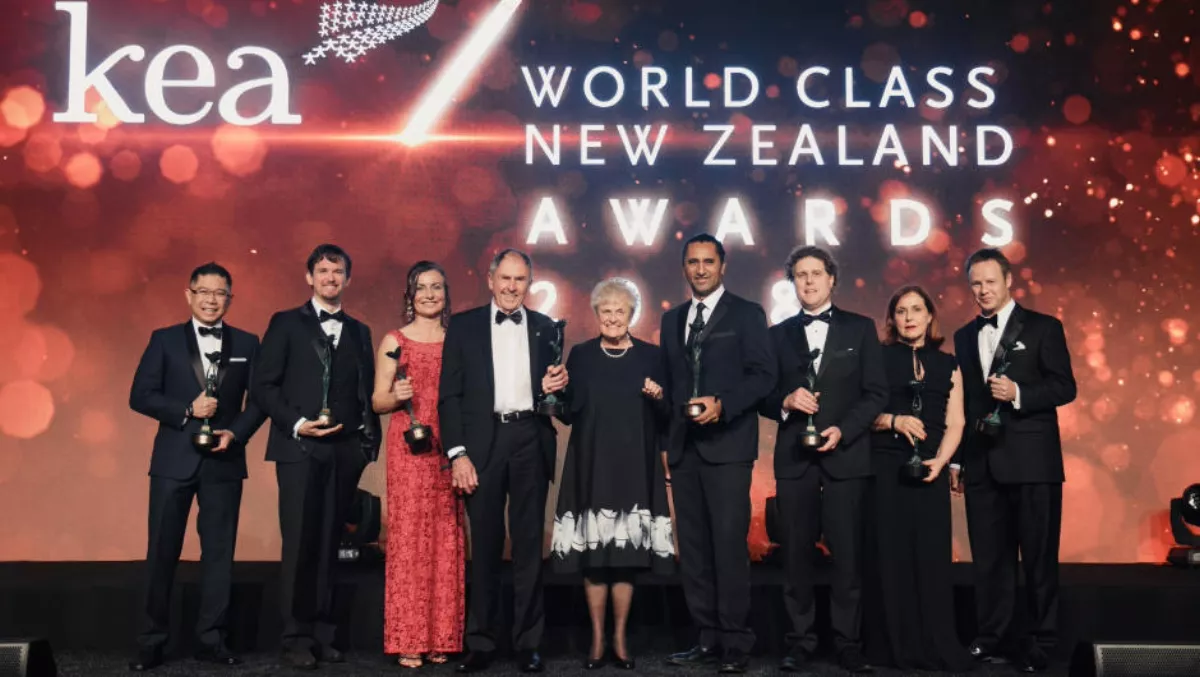 Brothers behind Kiwi Connect scoop Kea Friends of New Zealand Award
FYI, this story is more than a year old
Brothers Brian and Matthew Monahan are business leaders and champions for Kiwi innovation – and they took home the World Class New Zealand Awards' 2018 Kea Friends of New Zealand award last week.
The Monahan brothers were celebrated for their contributions to the local innovation and entrepreneurial landscape.
They have been behind a number of initiatives, including Wellington-based Kiwi Connect, ongoing work with the Edmund Hillary Fellowship, and involvement in the world's first Global Impact Visa designed to attract global talent to the country's startup sector.
Kea Global CEO Craig Donaldson says the Monahan brothers have dedicated their lives to fostering Kiwi innovation and entrepreneurial endeavours for almost a decade.
"The various initiatives and organisations they've founded have helped connect Kiwi innovators with the rest of the world, as well as attract some of the best international talent to our shores. They're the epitome of what it means to be a Friend of New Zealand and it's our pleasure to honour their work in this manner," Donaldson comments.
Brian Monahan adds that innovation is about solving problems – and our world has plenty of challenges ahead. These include environmental, social, and economic challenges.
"Aotearoa has a very creative society and we are happy to do our bit to help connect Kiwi innovators with global networks. With luck, our nation can help lead the way, by example, through the challenges of today into a beautiful tomorrow," he says.
The World Class New Zealand Awards are now in their 15th year and recognised a number of other Kiwis who have been defining New Zealand's reputation on the world stage.
Neal and Annette Plowman scooped the Supreme Award. They were recognised for their charitable contributions to New Zealand, most recently to the NEXT Foundation.
The Awards also recognised innovator and engineer Peter Beck; AI trailblazer Dr. Mark Sagar; award-winning actor and producer Cliff Curtis; prominent Earth scientist Dr. Delwyn Moller; technology business leader Mitchell Pham; and art world powerhouse Jennifer Flay.
Each World Class New Zealand Award winner received a Kea Tall Poppy statuette, designed by Weta Workshop co-founder and 2009 Supreme winner, Sir Richard Taylor.
The Full list of winners is as follows:
Supreme Award: Neal and Annette Plowman
Friend of New Zealand Award: Brian & Matthew Monahan
Kea Award: Peter Beck, founder and CEO of RocketLab
Kea Award: Mark Sagar, founder and CEO of Soul Machines
Kea Award: Cliff Curtis, actor
Kea Award: Dr Delwyn Moller, director of research at the Centre for Space Science Technology
Kea Award: Mitchell Pham, director of Augen Software Group and cofounder of Kiwi Connection Tech Hub
Kea Award: Jennifer Flay, general director of FIAC
Related stories
Top stories