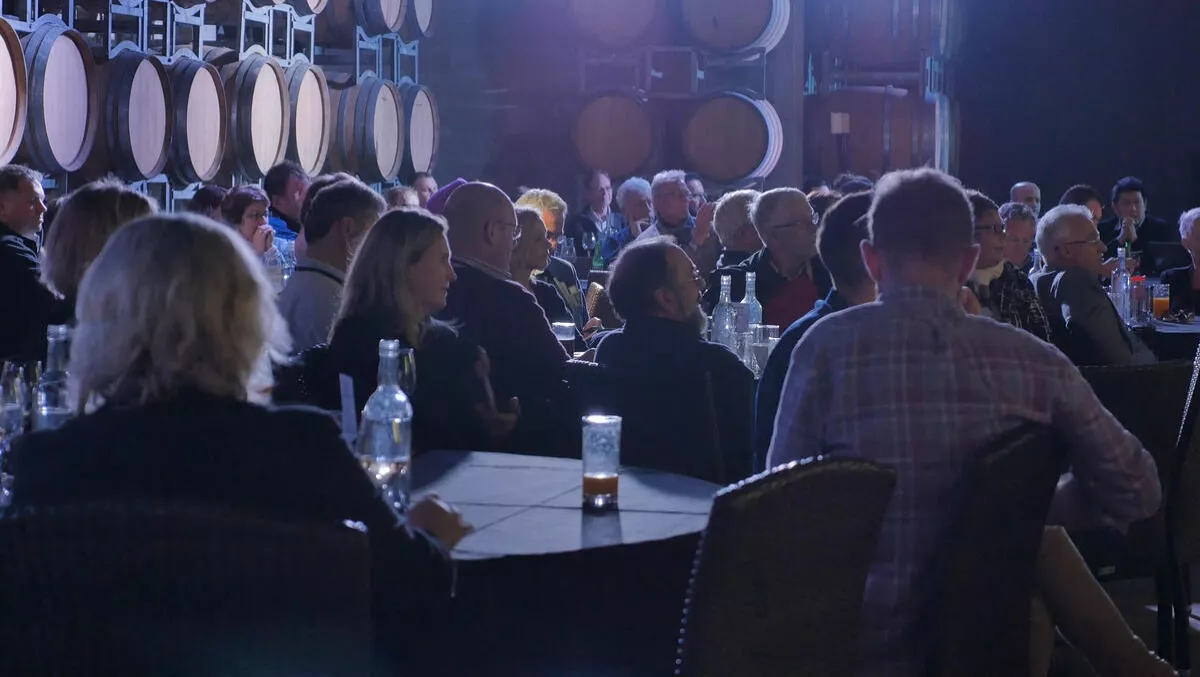 Business, entrepreneurship gurus light up Hamilton event
FYI, this story is more than a year old
Last night, Hamilton played host to some of the brightest business minds in the country as the city welcomed its edition of The Biz, a national event series organised and hosted by Yellow.
Glenn Martin, keynote speaker says, "One of the things I have learnt is that you need to assemble a group of people and companies around you that are all better than you at what you need. That is obvious to most of us who have lawyers. However, today that extends into web presence, search and finding local suppliers.
"In spite of the internet there is real value in finding these people close by, and talking face to face.
MC Tenby Powell reiterated to the audience that small and medium businesses (SMBs) are a key ecosystem and one which is often neglected in New Zealand.
"And yet SMBs account for 97% of all enterprises (some 455,907 businesses); they employ 30.2% of all employees (about 581,540 people) and generate about 29% of New Zealand's GDP.
And interestingly, those businesses with fewer than 40 staff are creating nearly half of all new jobs and are increasingly engaging in innovation and exporting activities.
"One of the big challenges for small business owners is moving into the digital age. It's here now and it can't be ignored. And yet half of Kiwi SMBs still don't have a dedicated website, and nearly 20% are not using any online tools at all. This is at odds with the fact that each month nearly 60% of Kiwis use the web to search for businesses, products and services, with nearly 20% using the internet exclusively.
"So - if half of all small businesses in New Zealand aren't online, they're missing huge growth opportunities. The Biz addresses this challenge and introduces simple ways to understand the importance to SME owner-managers of adopting a strong digital presence.
Speaker Vaughn Davis discussed how in 2017 being a connected business is more important than being a big one.
"In many ways, we can outmanoeuvre the big guns by using technology, personal networks and a different approach to the way our businesses are structured.
"Social media and the internet mean that a business can connect with suppliers and partners like never before – and that has nothing to do with geography. For instance, The Goat Farm works with people across Auckland and in Wellington and Nelson to get the job done.
"Hamilton's businesses are ideally placed to use social media as they have the authentic community connections that big corporates often don't, plus the flexibility to interact quickly and honestly in a way that gives them a real advantage.
Darren Linton, Yellow interim CEO, says, "Yellow is proud to host regular The Biz events around the country. Each event is designed to be specific to the region, with speakers and content tailored to the needs and interests of local businesspeople.
"The SMEs of Hamilton are important to the regional and national economy, and we hope last night's attendees of The Biz walked away with more tools to succeed.
Yellow's next The Biz will be held in Palmerston North on the 31st of August.