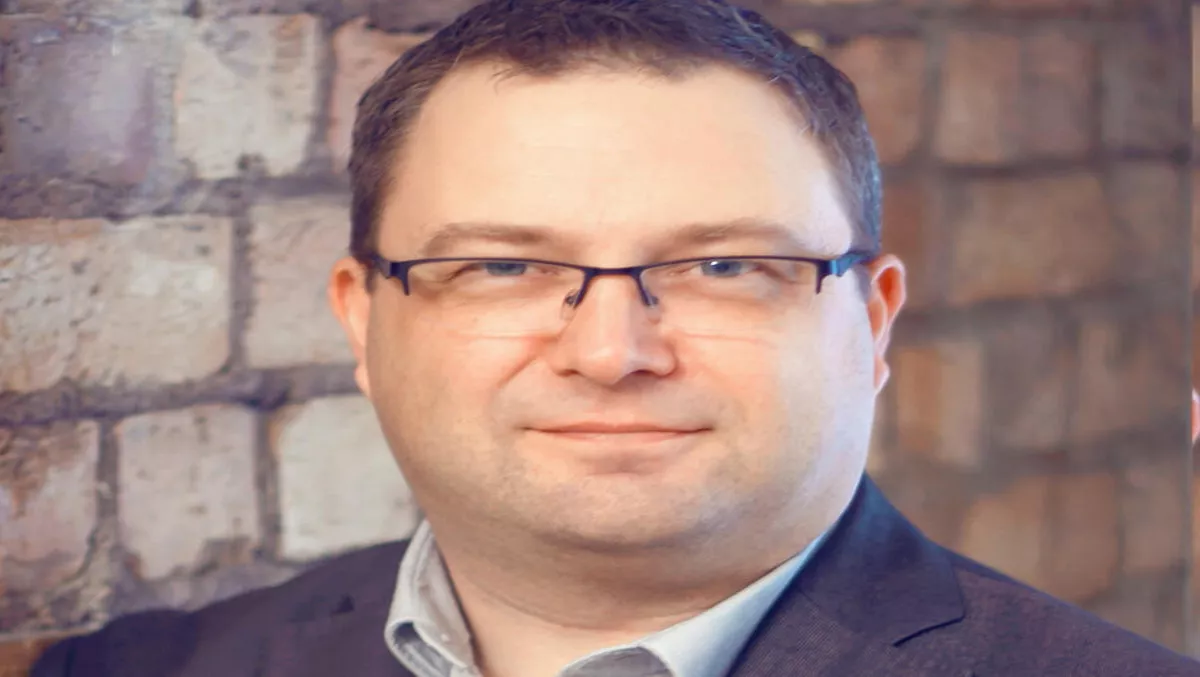 Cadence is key to being heard - Fairfax Media CMO
FYI, this story is more than a year old
In a few short years, there has been a complete mindset shift from traditional marketing strategies to what Adobe's Brad Rencher calls 'the experience business wave'.
"Experience is the primary basis for competition, and businesses need to make a commitment to becoming experience businesses," Adobe digital marketing executive vice president and general manager Brad Rencher said at the 2017 Adobe Symposium.
In New Zealand's media industry, changes in how audiences consume media are forcing organisations like Fairfax Media to rethink their business strategy and how they monetise audiences.
Fairfax Media's acting chief marketing officer Grant Torrie spoke to bizEDGE about the challenges they're facing to ensure that Fairfax NZ remains an innovative, integrated multimedia business.
Old advertising models
"The most significant challenge media organisations will face for the next few years is how you transition from a traditional advertising model, which is the business-to-business model, towards business-to-consumer revenue being a more significant part of your revenue portfolio," Torrie says.
Adobe's 2017 State of Digital Advertising Report for Asia-Pacific found that 66% of Australian brand marketers claim that accurately measuring return on ad spend is the biggest challenge to media buying.
"Marketers looking for growth in visits or revenue are faced with increased costs with declining results," says Adobe Digital Insights principal analyst Tamara Gaffney.
Torrie says Fairfax is well-placed to face the challenge head-on with the engagement from its readers on the Stuff.co.nz website, its users from its community social media platform Neighbourly, and its print products.
"It's our most significant competitive advantage over other businesses, and it gives us a really unique opportunity to be regularly presenting propositions to our customers."
He also acknowledges that the high levels of trust between Fairfax and its customers come with a responsibility to them.
"If we decide to enter a market, we have a responsibility to do it well, and do it ethically," Torrie says.
Mass personalisation and cadence
When you come from an industry of a mass media product, you're tempted to talk to your customers all the time, he says.
Torrie says five years ago, marketers would think: "When is the best time to send an email?" and email everyone at 5pm.
"But when you get down to the mass personalisation level, what you're looking at is saying, 'that's not necessarily going to be right for every customer.'
"The capability of a product like Adobe Campaign is it allows you to introduce much better cadence to your marketing communications," Torrie adds.
By cadence, he refers to the subtle art of reaching the customer at the right time to be of relevance to them.
"You're delivering your message at a time when they're most likely to be interested in seeing your content, and that's really powerful."
"It's not one size fits all," he says.
Sharpening the funnel
Torrie gives the example of magazine subscriptions, which come at $10 a unit and are pricey to send as samples to every New Zealand household.
Fairfax would send a free sample to a reader if they had expressed an interest in a particular topic over a length of time, allowing them to sign up for a free partial subscription.
"What we're trying to do is get that targeted to people we are confident we can turn into a paid customer at the other end of the trial," says Torrie.
On average, 30% of New Zealanders will sign up to an offer if they can get free stuff out of it.
"Targeting allows us to sharpen up the sales funnel at the top so our conversion through to paid can be up to three times as high, while the fixed cost of the free magazine subscriptions stays the same," Torrie says.
Fairfax Media also uses outbound dialler PureCloud to process the information from Adobe Campaign for their telemarketing approach and target their audience better.
"From a customer experience, those are better experiences because ringing a bunch of people who were never going to take up a paid offer is an embarrassing conversation for them, where they have to say they don't want the product."
From a cost per sale perspective, sales staff are selling more magazine subscriptions per hour, so there's also better labour efficiency, Torrie says.
Related stories
Top stories