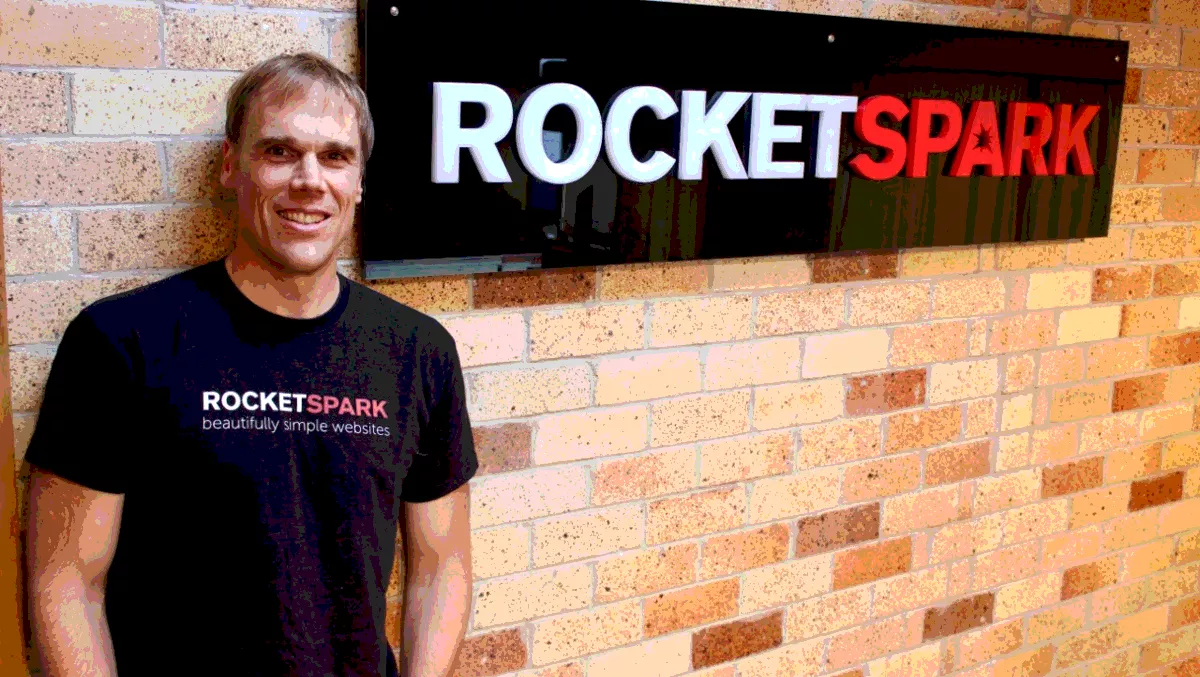 Cambridge startup celebrates 10 years in the business
Tue, 27th Aug 2019
FYI, this story is more than a year old
A student flat in leafy Waikato town of Cambridge started as the home of a software startup called Rocketspark - proof that you don't have to be in the cities to create a thriving company.
Rocketspark builds websites for companies in New Zealand and all over the world. The company also attracted the attention of Callaghan Innovation, which provided a grant to fund 20% of Rocketspark's research and development.
Rocketspark director Grant Johnson lives in Papamoa and visit the company's Cambridge office twice a week, where the company's 17 staff work. They moved into their own office three years ago after working remotely, bootstrapping the business up on $39 subscription fees and web development work.
"We did it a little differently. Many would have spent their time pitching to investors to accelerate growth. We moved slower, but it gave us an amazing understanding of our customers along the way," says Johnson.
That approach has worked for the company, which launched 10 years ago. Johnson says it's humbling to receive funding from Callaghan Innovation.
"Software development is expensive. It's estimated only around two of every 10 IT startups will go on to make a return. We're certainly not an overnight success story, but tenacity and lots of hard work is now seeing really good results.
Last summer Callaghan funded two research interns for Rocketspark, to develop a prototype using artificial intelligence. This summer they hope to build the user interface and commercialise it.
It's a far cry from the company's origins as a website design business with limited functionality.
"Looking back now it's amazing that people bought it, but we balanced those feature gaps with great support," says Johnson.
"In the early days we'd do things manually for people if they wanted certain features on their sites, that's pretty unheard of, but we wanted it to work.
Those early days also meant that the founders would skip payday to make sure the team always got paid. Johnson says the hours have been long, but it taught them if you really focus on your customers and look at how you can improve things for them, it makes up for any features you might lack.
"We're humble and we're product people. We like building stuff. There are lots of companies that are selling the sizzle before they have the sausage, but we're pretty sure we have the sausage now.
He also offers advice to other businesses: Research your customers. Provide outstanding support. Don't be afraid to ask and draw on others' experiences and surround yourself with good people.
Grant says the company has one team member in South Africa and one in the UK. Both have been with the company since early days and wanted to move for family and their OE.
"It's amazing what you can craft with a keyboard and an internet connection. The international aspect of work doesn't need to be so daunting. We are proof you can be doing your OE and launch a successful business.