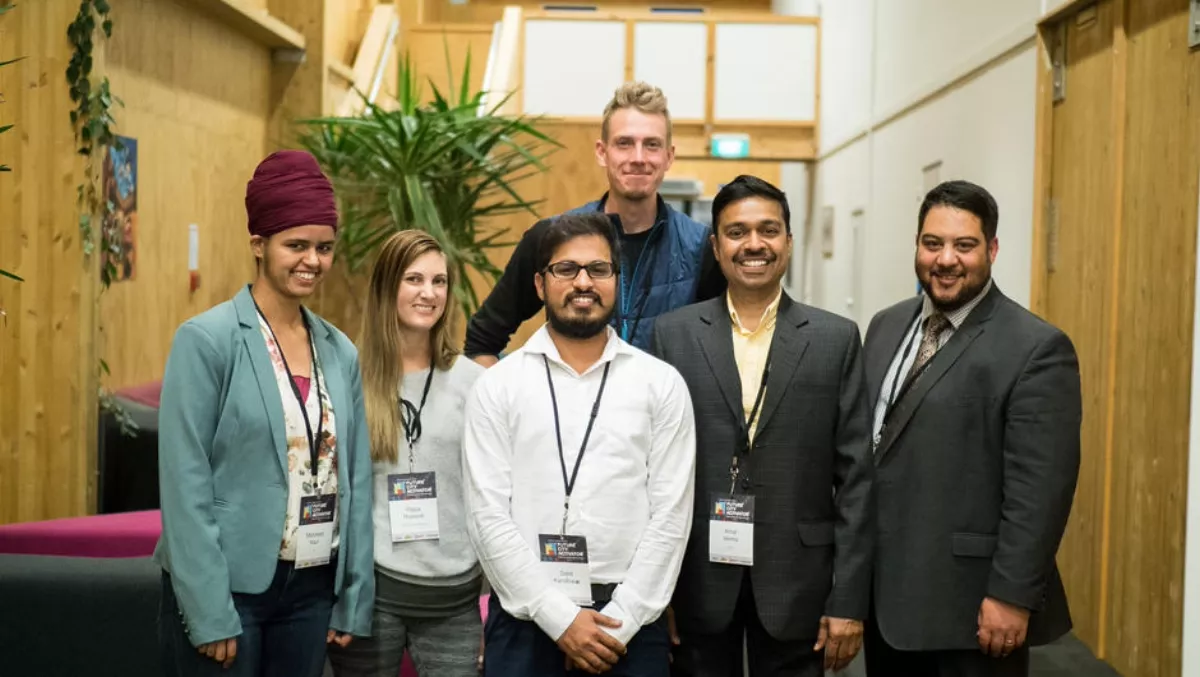 Chch tech brains team up to solve city's challenges in hackathon
Tue, 20th Mar 2018
FYI, this story is more than a year old
Christchurch is one step closer to solutions for the city's future challenges thanks to a 48-hour hackathon, hosted by Ministry of Awesome, which brought the best and brightest tech minds in Canterbury together at Epic Innovation Campus from March 16 to March 18.
Powered by Christchurch City Council and Canterbury Tech, over 50 tech workers and community volunteers participated in Future City Activator, with the youngest just 13 years old.
Together with leaders from the public sector they worked in groups under high pressure to create big ideas to some of the city's most pressing social and environmental challenges.
Canterbury tech chairman David Carter says, "Events such as Future City Activator empowers members of our community to have a voice in the future of the city and participate in solving real-world problems that affect us all.
During the hackathon, teams addressed five issues ranging from transport and housing to land, water, mental health and biodiversity.
Team WaiWatch was announced the overall winner for their innovative solution to the problem of inefficient and high volume residential water use which is the most per person in New Zealand.
WaiWatch suggested a mobile app and smart sensors on each of Christchurch's household water meters for data collection – with the data being used by City Council and consumers to monitor their own water usage.
"WaiWatch takes Christchurch water monitoring into the 21st century," Christchurch City Council sustainability principle advisor Tony Moore says.
"It is vital that we can accurately measure water use so we can better manage this precious resource for the future.
"WaiWatch delivers an innovative, yet simple idea that has the potential to benefit every household and business in the region. Christchurch and Canterbury needs to watch its water.
WaiWatch will now go through a formal application for potential funding from Christchurch City Council's Innovation and Sustainability Fund to help bring their idea to life.
Other creative solutions included:
an online platform to put Cantabrians in touch with each other as a solution to social isolation
a mobile app that helps house owners locate and report on housing quality issues, such as drafts and mold, and easy to implement solutions
a mobile app that supports front line professionals to direct homeless people to the right services
a social bike transport platform to encourage bike usage amongst company employees
a platform that enables people to understand their carbon footprint and incentives them to choose greener transportation option
software to enable bike-sharing, gather data and keep the city free from 'wandering' bikes
The solutions demonstrate that Christchurch's tech and innovation community is world class according to Ministry of Awesome CEO Marian Johnson.
"Christchurch is the second largest exporter of tech in New Zealand.
"Events like Future City Activator are a great way to get those powerful brains and this close-knit community working collaboratively to support the city they love," Johnson says.
"The result of the hackathon are tangible ideas that can make a significant contribution to Christchurch.
The five issues Future City Activator Addressed were:
Land and Water
Canterbury has the highest water use per person in NZ and a drying climate
Local rivers and streams are polluted
Biodiversity
New Zealand has lost most of its native plants and animals – we want to "restore the dawn chorus" (people need to plant for birds / biodiversity) and manage pests
Social Isolation
Canterbury has the highest youth suicide rate in the world because of high levels of social isolation and poor coverage of support services
Growing rates of social isolation especially for elderly - communities to be more connected
Transport Education
At 18 tonnes per person, NZ has one of the highest carbon footprints per person in the world
65% of the cities' carbon footprint is from transport despite cycleways and bus infrastructure – New Zealand needs to find ways to get we need to get people out of cars (bus, bike, walk or sharing)
Housing
Highest asthma rate in the world (poorly heated, cold damp homes)
Highest winter mortality rate in the world (1600 per year), 4 times the number of road deaths (old and young die in cold damp homes over winter)