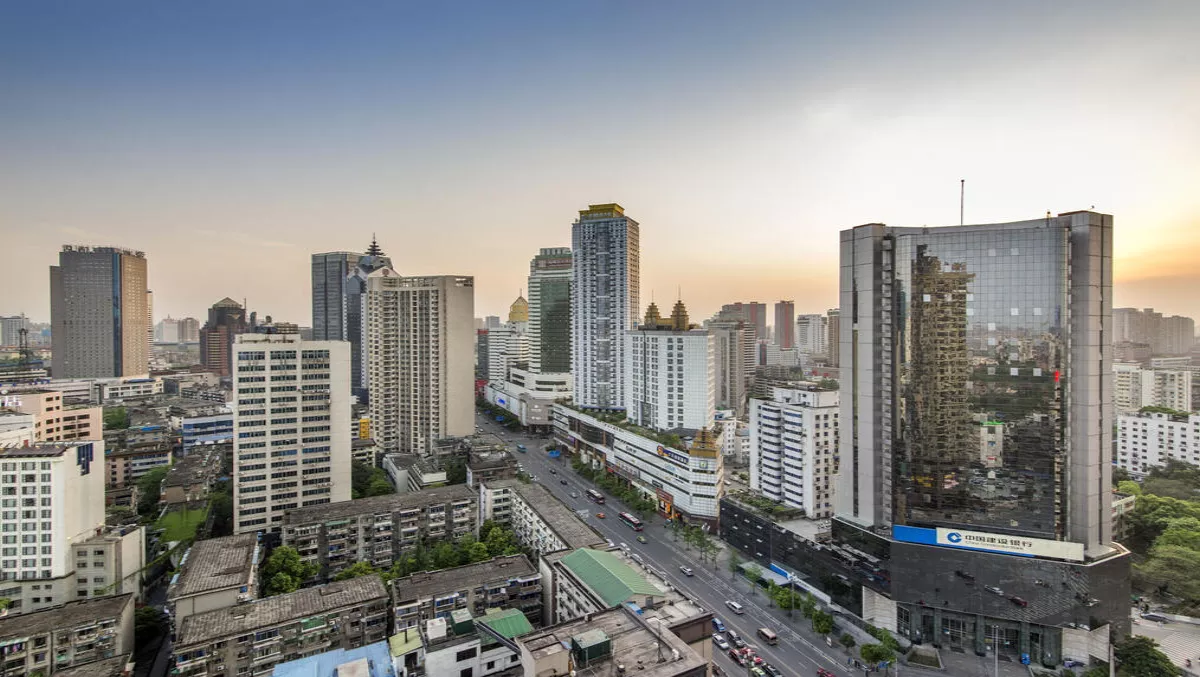 Chinese local government poised to invest in high tech startups – just move there
Wed, 10th May 2017
FYI, this story is more than a year old
Kiwi entrepreneurs seeking funding and a supportive, nurturing environment to grow a startup could have it all – if they don't mind moving to China for it.
In China's Sichuan province, just an hour outside its capital Chengdu, there is a town called Jing Rong.
Formerly a dormitory town for Foxconn factory workers, the local government decided to remake it into an innovation hub, offering large incentives to entrepreneurs who migrate there.
Jing Rong is described as being an attractive location as an innovation hub outside of Tier 1 cities like Shanghai, Beijing, and Guangzhou.
The advantage of being close to a Tier 2 city like Chengdu is that it's cheaper to operate there, wages are lower, and staff tend to be more loyal.
Companies like FunderTech.com can be a valuable bridge for those wanting to take advantage of the government's incentives.
FunderTech.com gives up to five startups every few months the chance to pitch their ideas in front of hundreds of Chinese investors and distributors.
"China is full of opportunities and we want to provide Kiwi businesses with an easy, reliable and affordable way to access the market," FunderTech founder Rob Thomas says.
Here's an idea of the huge subsidies the government offers businesses started and registered in Pixian county (where Jing Rong is located):
Rent subsidies: Rent is fully subsidised from the first year to the third year and 50% subsidised in the fourth and fifth years.
Startup subsidies: RMB 100, 000/ RMB 50,000/ RMB 30, 000 subsidy for projects that win third prize or higher in national, provincial, municipal, or county-level entrepreneurship competitions.
Operating subsidies: Bonuses for senior managers or technologists. If engaged by government agencies, a mentor who passes annual evaluations will be awarded RMB 10, 000 a year.
Financing subsidies: Operating subsidy of RMB 300, 000 to RMB 2million a year for social and technology innovation carriers or incubators, and amounts equal to 50% of any municipal grant for newly recognised high-tech incubators and accelerators.
If co-operating with the Postal Savings Bank of China and the Chengdu Rural Commercial Bank, the government provides small guaranteed loans and interest subsidies to startups.
Interest worth RMB 50, 000 is subsidised for loans equal to or more than RMB 1million.
RMB 30, 000 subsidies are provided for loans between RMB 500, 000 and RMB1 million, and RMB 20, 000 subsidies are provided for loans between RMB 300, 000 and RMB 500, 000.
Intellectual property subsidies: There's an RMB 2000 subsidy for each invention patent, RMB 1300 for utility model patents, and RMB 800 for exterior design patents.
For trademarks, it's an RMB 1800 subsidy for each trademark registered.
For copyrights, it's an RMB 800 subsidy for each software product, RMB 350 for each non-software product developed by individuals, and RMB 500 for each non-software product developed by legal entities or corporate bodies.
Technological achievement subsidies: The Sichuan Science and Technology Department provides an RMB 5000 subsidy for each officially acknowledged technological innovation, and an RMB 5000 subsidy for each technological innovation acknowledged and certified.
Funding: RMB 10million corporate debt financing risk management fund for Pixian-based enterprises.
An RMB 10million angel investment fund for Pixian-based high-tech startups.
An RMB 10million venture capital fund for Pixian-based high-tech startups.