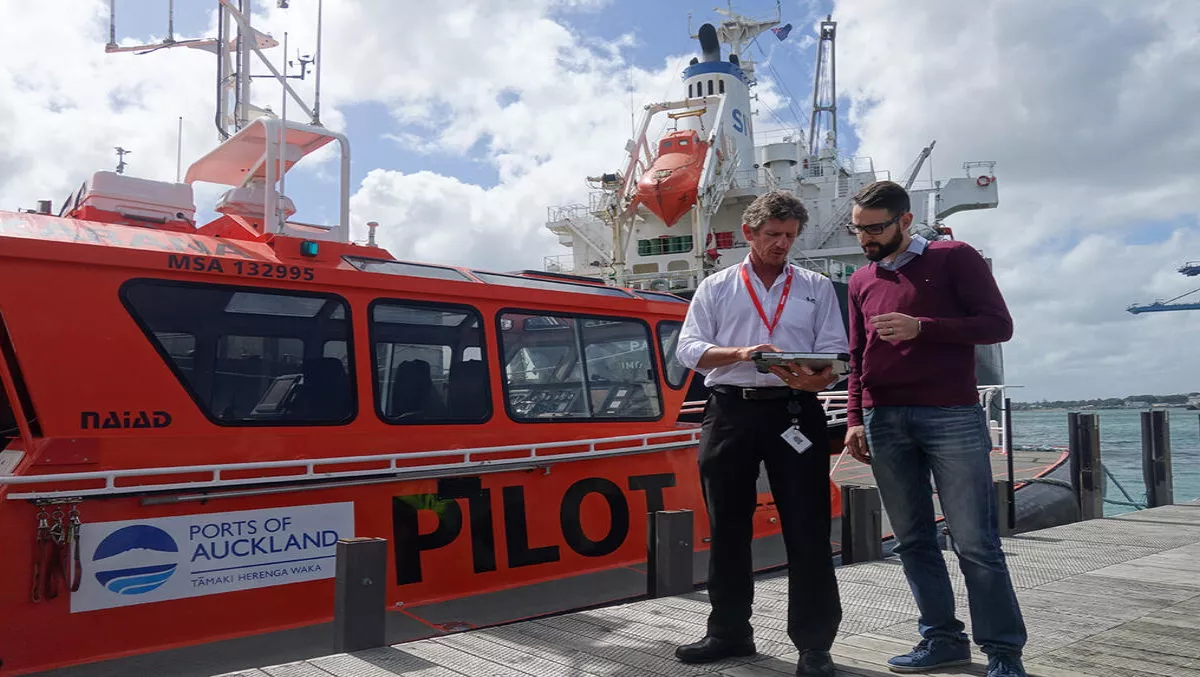 Christchurch company produces VR pilot training app for Ports of Auckland
FYI, this story is more than a year old
Christchurch app design company LWA Solutions is launching a world-first virtual reality pilot training app with the Ports of Auckland early next year.
Maritime pilots people guide ships safely into harbours all around the world.
As part of their job, they have to get on and off moving cargo ships by means of a rope ladder – a demanding and risky job.
The LWA app uses virtual reality to safely simulate the experience maritime pilots go through when getting on and off ships.
Atta Elayyan, LWA chief executive, showcased the virtual reality training solution at the recent New Zealand Maritime Pilot Association's 30th-anniversary annual conference in Christchurch, where it received positive feedback from pilots and trainers.
"It's a highly cost-effective training method, safely simulating highly variable conditions making it superior to current training methods," Elayyan says.
"We believe virtual reality training will become an industry standard in the very near future. It provides a risk-free way to prepare trainee pilots for the tasks they will need to undertake during their job and can also efficiently vet out those who may not be cut out for the role.
"We understand there are no solutions like this anywhere in the world using virtual reality headsets. Our simulation is targeting the 'embarkation training', which is the physical process of safely manoeuvring outside the pilot boat and climbing a nine-metre ladder to board the ship, while both the pilot boat and ship are underway.
"Some ports overseas use ship bridge simulators, which are very costly to set up or hire. We are using a highly cost-effective virtual reality training system which requires minimal physical space and is portable. We can see this disrupting bridge simulation in future.
LWA Solutions has also produced an app for the Ports of Auckland which is helping to the improve piloting of ships into the harbour.
Their app is the first fully digital piloting application of its kind in Australasia.
It has increased the efficiency and reduced potential human error by consolidating multiple processes into a single app highlighting ship schedules, tidal calculations and manoeuvre drawings.
The Ports of Auckland has about 1500 shipping arrivals a year.
John Barker, Ports of Auckland senior pilot, says they are always looking for ways to do more with less.
"We use a crane and straddle simulator to train our crane and straddle drivers, a move which has improved our efficiency and saved $3 million dollars in training costs.
"Our pilot app, developed with LWA Solutions, has made the master-pilot transfer safer and more efficient," Barker adds.
"Now we are introducing the virtual reality pilot training app, which aims to enhance safety by improving training for one of the most risky manoeuvres in port operations.
"It is another step in our journey to becoming a world-class sustainable port.