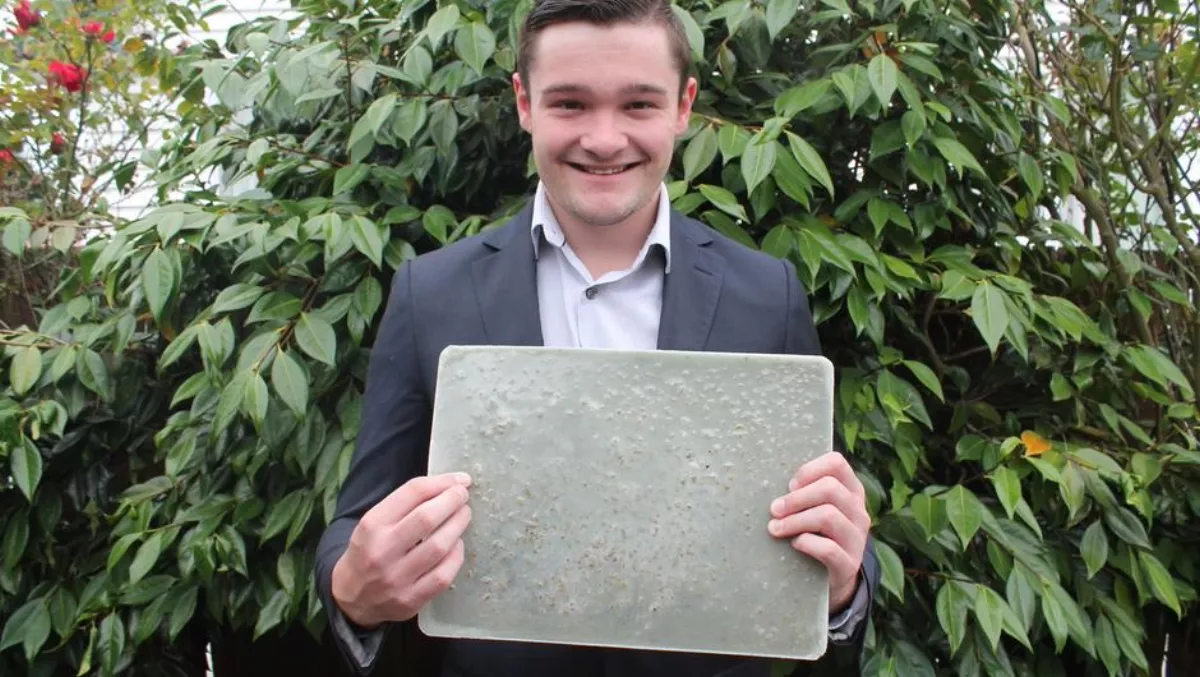 Christchurch entrepreneur accelerates with Kokiri
FYI, this story is more than a year old
He could be a psychologist, businessman or environmentalist but wherever he ends up, Logan Williams, 22, will soon be making his mark on New Zealand's innovation scene.
The young Christchurch entrepreneur has been selected to take part in an inaugural startup accelerator programme, Kōkiri, to help turn his ideas into an innovative startup business.
Kōkiri is being run by Te Wānanga o Aotearoa in partnership with MYOB, Air New Zealand, Spark and Callaghan Innovation.
It aims to get new Māori-based startup enterprises market-ready through lessons, mentoring, initial funding and connections to potential investors.
"I'm thrilled to be chosen for Kōkiri," says Williams.
"I've been looking for ways to create products that solve environmental issues – and Kōkiri will help me to do exactly that.
In 2016, Williams noticed invasive algae didymo growing in the waters of the Tekapo River in Canterbury, and has sought to find a solution.
"Initially it was just about cleaning up our waterways, but then I realised there was a business opportunity beneath the surface.
"I started experimenting with didymo and, after several years of research and development, found it can be used to create sustainable plastics and fabrics," says Williams.
The idea has already earned the University of Canterbury psychology graduate a first place win and a national merit award at the Eureka Science and Innovation Competition, and Williams believes Kōkiri will further its success.
MYOB New Zealand general manager Carolyn Luey says the company is delighted to team up with Kōkiri to help homegrown entrepreneurs like Williams kickstart new businesses.
"New Zealand has shown its ability to grow startups that can foot it with the world's best, but the challenge is ensuring Kiwis can build on that success.
Luey says there is an opportunity to introduce more Māori worldviews into our startup communities and give Māori-based businesses the tools they need to succeed.
"We see Kōkiri improving the breadth of our country's startup sector at the same time as supporting Māori-based businesses and entrepreneurs to scale up.
MYOB will open its technology platforms and provide mentoring to 10 Māori startups as part of the four-month programme.
Kōkiri considers business ideas from all sectors but focuses on the potential value of each venture and the cross-section of skills in each team, with a requirement that at least one member of each startup must identify as Māori.
Last month, more than 100 budding entrepreneurs across New Zealand applied to take part in the inaugural programme.
Kōkiri programme director Ian Musson says the accelerator is designed to speed up the process of getting local business ideas into the hands of customers while increasing the representation of Māori entrepreneurs in early-stage ventures.
"We'll be providing the teams with the support they need to successfully prove, build and launch their ideas to market.
Kōkiri will also offer access to business workshops, co-working facilities, investor groups, and opportunities to obtain resources for growing their businesses.
"We're ambitious about Māori startups, and the Kōkiri programme is designed to help them realise their potential," says Musson.
"With enough guidance and perseverance, New Zealand's regions could establish themselves as places where great ventures are born. This is sure to attract new and further capital investment to New Zealand," he says.
Luey agrees and says while the total economic contribution of startups to New Zealand is difficult to measure, the opportunities they provide in terms of diversification, employment and long-term global potential make them a vital part of the local economy.
"In New Zealand, we have no shortage of ideas – and entrepreneurial people, like Williams, with the potential to make them really successful.
"However, we need to keep developing the conditions that nurture and develop the businesses coming through, and a couple those startups with frameworks that can help turn a good idea to a great execution," says Luey.
The Kōkiri startup accelerator commences in February 2018 and is co-funded by the Ministry of Business, Innovation and Employment's Te Pūnaha Hiringa Māori Innovation Fund.