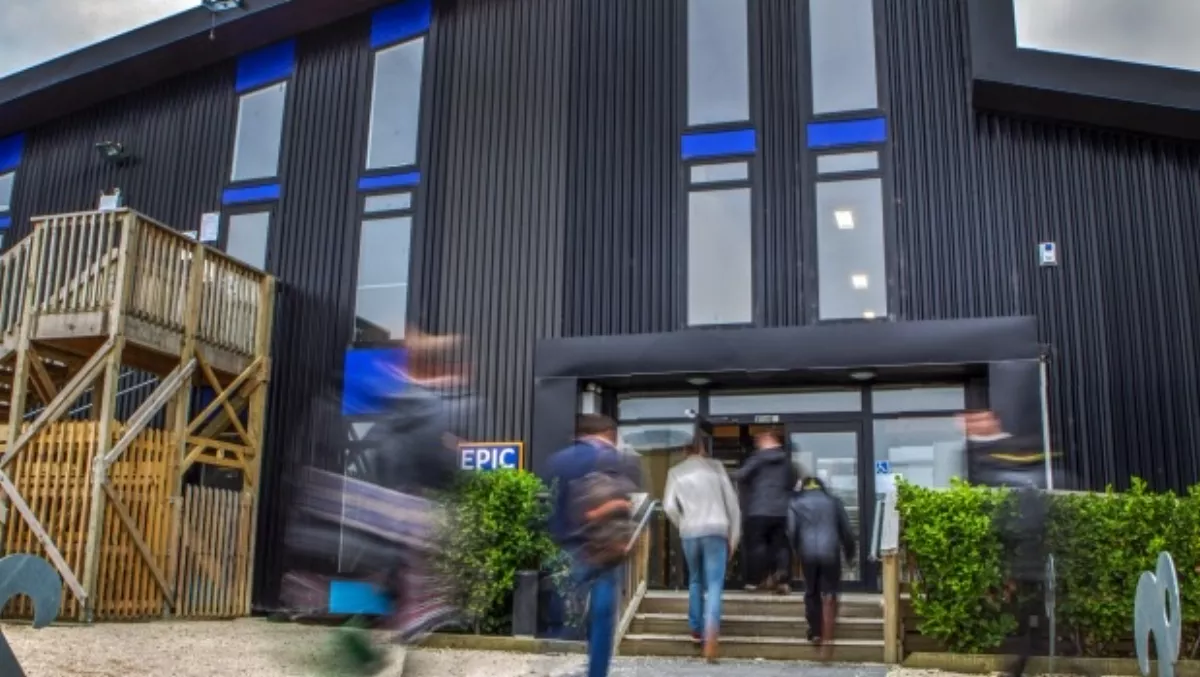 Christchurch EPIC innovation hub's lease extended by seven years
FYI, this story is more than a year old
The Christchurch innovation hub EPIC is celebrating the EPIC building's roll-over from its initial 5-year term to the new 12-year term (7-year extension) to 2024.
The companies within EPIC have grown to build a combined turnover estimated to be in excess of $50 million per annum.
Having hosted over 570 public events over the previous 5 years, catering to over 20,000 visitors, plans for the next seven years focus on EPIC remaining a fresh and enjoyable space for tenants and public alike.
As such, EPIC is embarking on some significant upgrades.
Not just a splash of paint and new carpet, EPIC tenants are receiving a new kitchen, six upgraded meeting rooms, new office pods for consultants and the big ticket item is a 100-seat event space which can be converted into two boardrooms.
Much of this will benefit the wider Christchurch community which uses EPIC as a base. EPIC has played an unplanned role supporting New Zealand international relations, hosting tours and events for ambassadors from more than a dozen countries, including the United States, the United Kingdom, France and China.
More than 20 New Zealand Ambassadors have visited the campus and can now share real stories of Canterbury innovation.
EPIC has also become a hub for inspiration, hosting talks from Singularity University, TEDx, Google, Weta, NASA and many more.
All of this activity has raised awareness of the opportunities "out there" for the people of Canterbury.
Wil McLellan, EPIC director, also talked about increasing the hub's impact through its partnership with the Ministry of Awesome (MoA), called the EPIC Awesome Alliance (EAA).
The two groups have a long-standing relationship of working together with Ministry of Awesome having run 230 Coffee and Jam's public events (many at EPIC), with more than 6,000 coffees poured.
"In the last 5 years, Ministry of Awesome worked with just under 800 students introducing them to the Christchurch Innovation sector and inspiring them to consider a future in entrepreneurship," McLellan says.
"This year, the Ministry of Awesome short course in entrepreneurship and innovation saw 300 young adults learn, collaborate, and grow their ideas within the EPIC environment with support from the EPIC business community.
He adds that over the next 7 years, the EAA will work to engage early-stage entrepreneurs with banking and legal support to increase their chance of success and subsequently maximize their impact.
Last year EPIC's influence expanded to the West coast, with EPIC Westport, which is already responsible for attracting six new businesses to the coast and creating 22 new FTE roles for the Buller District.
In one year this is almost 300% employment growth previously seen in the digital sector across the entire region.
Without the support of Christchurch City Council, BNZ, Duncan Cotterill Lawyers, Warren and Mahoney Architects, Canterbury Business Recovery Trust, Callaghan Innovation, New Zealand Trade and Enterprise, Google, Weta and many other local and international companies, this would not have been achieved.