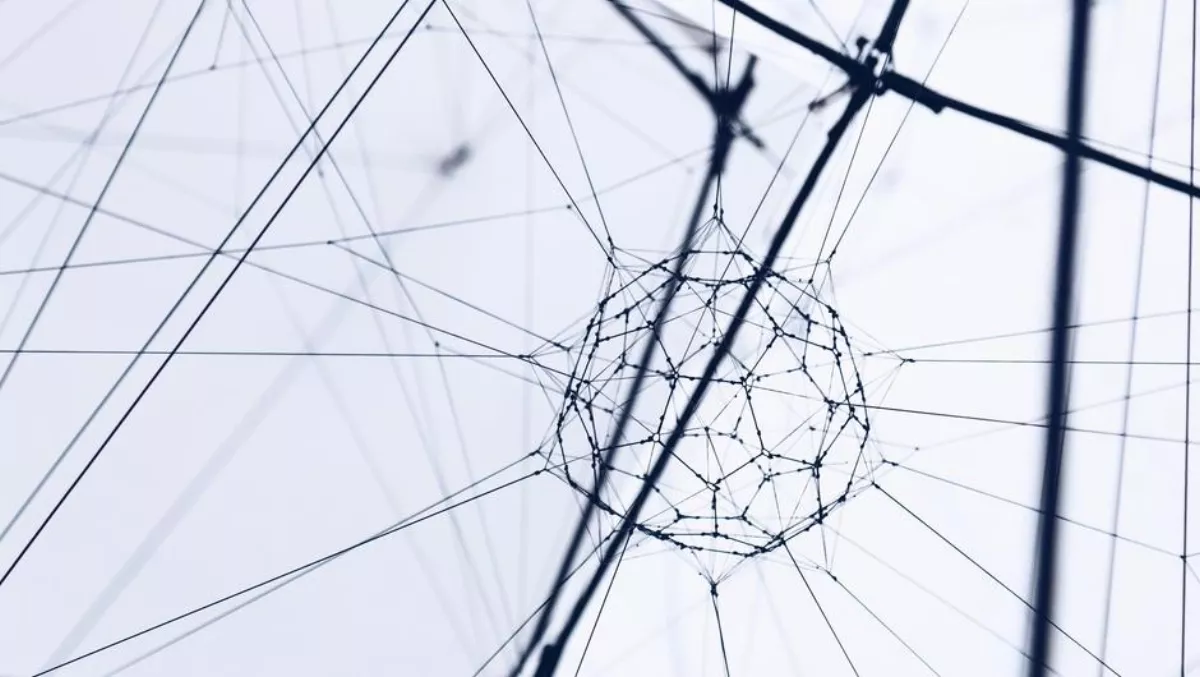 Cloud-enabled AI is officially open for businesses
FYI, this story is more than a year old
It's amazing to think how far the cloud market has come in just over a decade.
The industry as we know it really came about when Amazon realised the potential to on-sell the cloud computing power and infrastructure that was used to build online, retail giant Amazon.com.
It's from here that Amazon Web Services (AWS) was born.
Other major players, like Microsoft Azure and Google Cloud, entered the market within a few years as the power and possibilities of cloud adoption were realised.
From early adoption, the market has now matured and is expected to be worth US$411 billion by 2020.
In 2017, the Australian SMB cloud services market is predicted to reach AU$2.7 billion.
Infrastructure-as-a-Service (IaaS), Platform-as-a-Service (PaaS) and Software-as-a-Service (SaaS) offerings have become mainstream, and the major players are now betting their money on artificial intelligence (AI) as the next major development, using cloud computing as the foundation.
Making AI accessible to businesses of all sizes
The financial viability of AI, along with the technology itself, has changed dramatically within the last few years since the onset of cloud computing.
Prior to the cloud, pre-trained computer intelligence was restricted to scientific labs and required huge financial and super-computing investments.
Cloud storage and the availability of managed cloud solutions allows for 'out-tasking' by creating instant, affordable and flexible compute capacity for businesses of all sizes for the first time.
Out-tasking allows SMBs to future-proof their business, whilst freeing up time to focus on growth.
With thanks to out-tasking, AI is ready to go mass-market and is more accessible and simpler to use than ever.
Just like Amazon's evolution from eCommerce site to cloud computing powerhouse, hyper cloud companies have been developing analytics capabilities for years.
Alphabet is famous for the algorithms that power Google Search and have taken this to the next level with Google Cloud AI.
AWS and Microsoft have also been investing in analytic capabilities and platforms to underpin AI and machine learning.
Will computers take your job?
There has been much hype around AI taking human jobs, but for small and medium-sized companies the reality is that this technology will increase business opportunities and efficiency in ways that were not previously possible.
For example, AI and machine learning services are available to businesses that don't have developers or resources available within their existing development teams.
This means SMBs can now afford to incorporate AI technologies such as chatbots and voice recognition services into their own solutions or customer service offerings, making them much more competitive against bigger players.
We've already seen financial institutions begin using cloud-based chatbots and data analytics to redefine the way that they gather and interpret customer experience feedback.
This approach will provide much deeper data than a simple five-star rating, with the opportunity to scale responses at a fraction of the cost of employing a call centre.
By 2020, NAB expects it can save up to $16 million through the chatbots in its business banking arm.
Further to this, there is also the additional benefit of collecting information about the searching habits of buyers and using this data to optimise marketing efforts.
For example, GE only has a search function on its site, allowing it to better target customers by understanding what type of information they are seeking, and tailoring site content based on this.
Consumers will come to expect AI in the future
Other key developments in AI which harness the power of the cloud include photo, video and voice recognition and language translation services.
We can expect to see a lot more of these capabilities built into technology hitting the market over the next 12 months.
Business users will also start seeing machine learning technology incorporated into their day-to-day operations.
Microsoft has committed to embedding AI into new Office products, such as predictive formulae in Excel and new capabilities in PowerPoint for translating language in real-time.
AI and machine learning services for the home such as Google Home and Amazon Echo will also bolster customer uptake as users become familiar and comfortable with using this technology.
These products also offer opportunities for local businesses to promote their brand and boost customer engagement through voice recognition technology.
Cloud computing has opened the doors for AI and machine learning, but it will also be shaped by these technologies in the future.
The sheer amount of data stored to power these services will create more ways to search and understand information, while the major cloud players will move away from promoting IaaS offerings, in favour of AI centric solutions.
For businesses embracing these solutions, it's just the start of the rewards they'll reap.