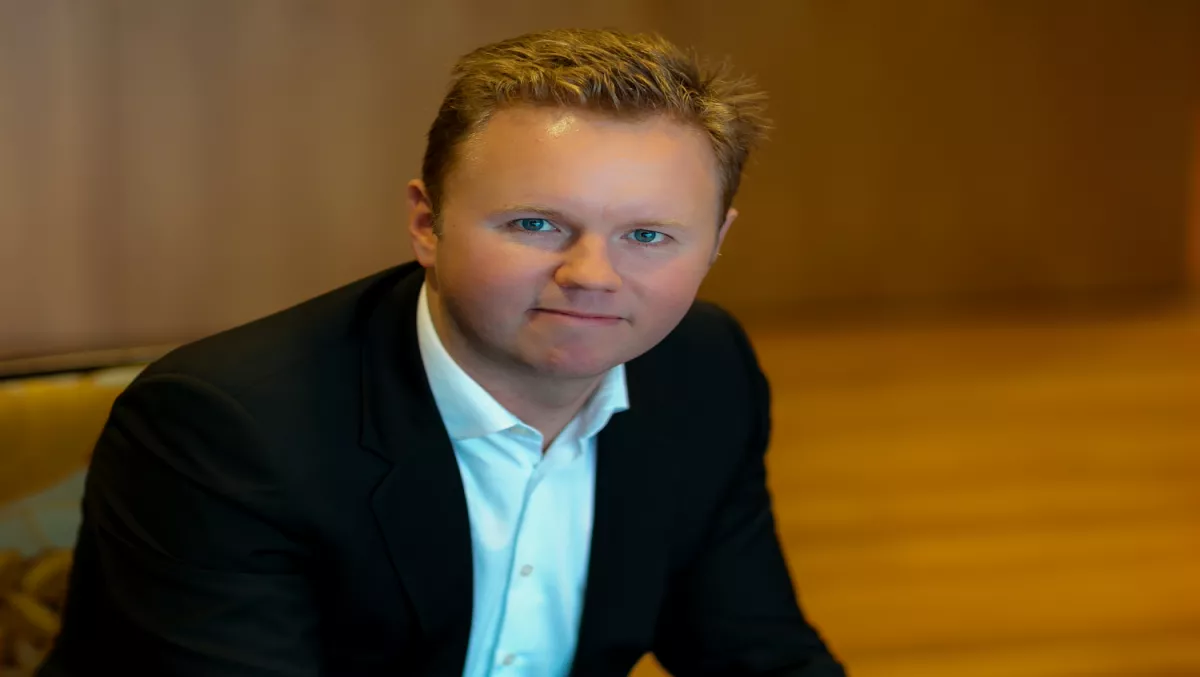 Cloud set to democratise AI for SMBs – Salesforce Area VP
FYI, this story is more than a year old
As artificial intelligence (AI) technology continues to mature, more companies are introducing AI assistants and products.
One of these companies is Salesforce, who introduced their AI product Einstein two years ago with the goal of democratising AI technology.
TechDay spoke to Tom Karemacher, Salesforce commercial sales area vice president recently about how AI is set to change sales, service, marketing, and IT industries.
How can small-to-medium businesses (SMBs) make the most of analytics?
When we think about what small businesses are trying to achieve, they're trying to acquire more customers and they don't usually have a large marketing team.
So for them, it's important to be able to identify what action will give them the biggest payback and what's the right deal to make.
Salesforce's analytics can help them find the right customers, win them, retain them and help them grow.
How is cloud adoption impacting the adoption of AI?
The biggest benefit is the democratisation of software, where SMBs right through to the enterprise can leverage rapid innovation without having to worry about hardware and infrastructure to run their business applications.
Another thing is being able to leverage the sheer amount of data being produced.
There are 55 billion connected Internet of Things devices providing us with huge amounts of data – how do you consume that data to really provide that insight, the business intelligence that makes a personalised customer experience?
Businesses who take the opportunity to leverage that business intelligence will be smarter, faster and more productive.
But the challenges – the technical complexity and lack of the right resources – are hindering the AI outreach the most.
Can you give us some examples of the application of AI in sales, service, marketing, and IT?
For sales, when you're engaged in a deal, what's the next best step to take?
AI will be able to tell you and tell you the most practical recommended actions that will lead to a sale.
For the service industry, AI will be able to assist in resolving more customer issues through intelligent problem solving to provide the best customer experience.
In marketing, AI can help you to personalise that customer journey with a high level of granularity.
AI will be able to analyse the customer's behaviour, their engagement, and their browsing behaviour so can deliver them the right content through the right channels.
And for those in IT, AI can be embedded everywhere so that you can get smarter outcomes for your customers.
What's the market demand been for an AI product?
There's a lot of excitement in the marketplace around this.
There's definitely not enough data scientists in the world to make AI available to everyone, so Salesforce wants to bridge that gap and make it accessible for every business user.
There are quite a few AI products in the marketplace right now, what does Einstein have as a differentiator?
The biggest differentiator Einstein has is that it's connected to customer relationship management (CRM) data.
In Salesforce, Einstein is CRM-ready, and the AI is already embedded in our field, workflow, and object.
There's no data preparation required, as Einstein gets data straight from Salesforce.
It's optimised for different business modes – it recognises that not every business is the same, and end-users are able to customise on-demand to the particular business.