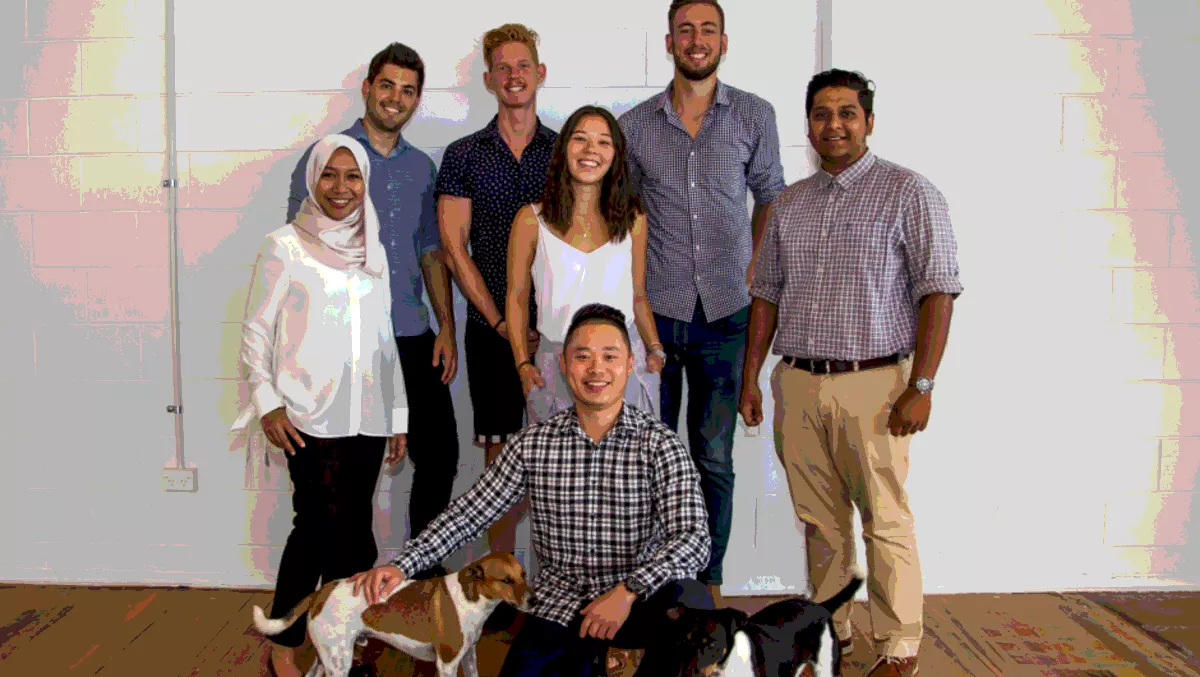 Cofounder of NZ-born firm Adeption lights up Times Square
Mon, 20th Aug 2018
FYI, this story is more than a year old
New Zealand born firm Adeption got a prominent place in New York's Times Square last week, after founder Carl Sanders-Edwards was one of just 12 people who graduated from NASDAQ Milestone Makers last week.
As part of his graduation, Sanders-Edwards rang the NASDAQ stock exchange bell while his image and Adeption's logo was displayed in Times Square at the same time.
The NASDAQ Milestone Makers programme is a 12-week course that mentors entrepreneurs who want to take their business to the next level.
Sanders-Edwards was one of those participants, joining 11 highly-talented people from around the globe. They were selected to work with Milestone Makers to set, reach and celebrate key milestones for their enterprises.
Sanders-Edwards originally founded leadership development consultancy JumpShift in 2008. He then created Adeption and moved to the US after Adeption successfully raised capital.
Adeption is a leadership development platform is designed to democratise leadership coaching – much like having a pocket leadership coach, Sanders-Edwards says.
"Leadership training is no longer just for the board table or those reaching the peak of their careers. Adeption makes it accessible to anyone at anytime.
He says that the Milestone Maker platform has been invaluable to Adeption.
"It has given me the opportunity to bring together an in-depth funding strategy that will enable the company to gear up for our next stage of growth.
He claims that the leadership platform technology is something of a 'world first' and nobody is doing anything else like it.
"One of the key differences is that through Adeption people are acting on their leadership development rather than just absorbing information. It's more of a 'fit bit' approach to leadership development - learning through doing.
So far Adeption is working with four US Fortune 500 companies and a number of New Zealand companies such as Air New Zealand, Southern Cross Healthcare, Fonterra, Orion Health, and Genesis Energy.
He says the move to the United States was a risk, but it was worth it.
"We moved in 2017 to see how Adeption would go in the United States," Sanders-Edward comments.
"The market here is a $17 billion industry – the biggest global market for leadership development. It was a big leap but it is paying off. We're now in a position to really capture our share of the market.
Adeption has offices in San Francisco (United States), Auckland (New Zealand), Pune (India), and Biel-Bienne (Switzerland).