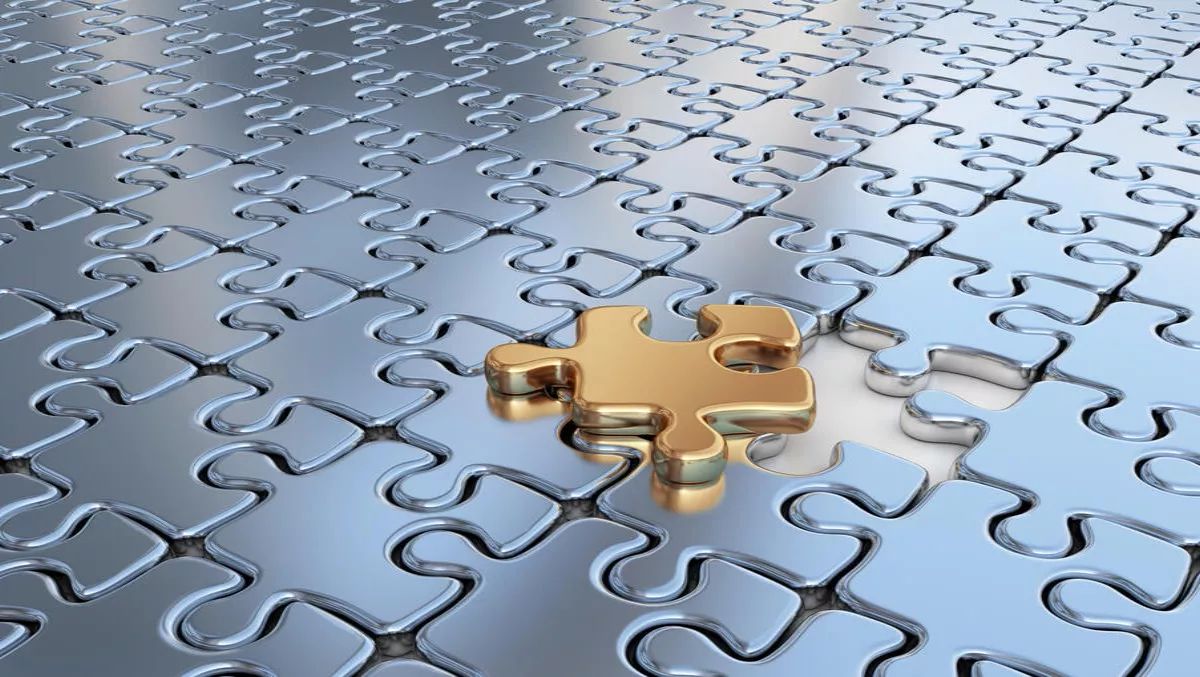 Could Mastercard's innovation pipeline be the answer to cyber security?
FYI, this story is more than a year old
It's an important time for Kiwis to think about their online security, particularly when banking and shopping online.
That's the word according to Mastercard as Connect Smart Week 2016 officially kicks off.
Online banking and shopping is now a norm for Kiwis, with a recent Mastercard survey finding 66% of New Zealanders regularly shop online.
"The onset of new technology continues to transform the way we shop, bank, and interact online – but as usage surges there is increased risk, as cyber criminals are attracted to where the people are," says Peter Chisnall, country manager for Mastercard New Zealand and Pacific Islands.
"Connect Smart Week is a great opportunity for Kiwis to think about keeping vigilant online," he says.
"The key to keeping your information safe lies in taking simple safety precautions – making your online experiences a lot easier, and keeping your information locked away," says Chisnall.
Chisnall says simple steps like creating strong passwords can make a difference, but as passwords become more varied and complex, it's easier to result in forgotten passwords.
A recent Mastercard survey found 53% of shoppers forget a crucial password more than once a week, and Mastercard is working to develop technology to make online purchases easier, convenient and safer.
Chisnall says fingerprint, face, and eye scanner technologies from Mastercard's innovation pipeline may in future supersede the use of passwords.
Mastercard Identity Check Mobile, a new payment technology application that uses biometrics like fingerprints or facial recognition to verify a cardholder's identity, was recently launched in Europe following successful trials in Canada, the Netherlands and United States.
The place of specific number and letter passwords, Mastercard Identity Check Mobile verifies your identity using the fingerprint scanner on your smartphone or via facial recognition technology by taking a "selfie" photo.
According to Chisnall, Mastercard is also investigating electrocardiograms, which monitor individual's unique heartrate pattern and which could soon be read through an electronic wristband, and then used as verification to access accounts.
"While some of these advances are only a few short years away, in the meantime using common sense and sticking to simple rules is the smartest way to keep your accounts under control," says Chisnall.
Chisnall says people should follow their instincts when online.
"If a site looks suspicious, it probably is, and the same goes for unusual account activity," he says.
"The Connect Smart website also has some great tips for keeping secure online," he adds.
Mastercard's top tips for safer online shopping: 1. Monitor your account activity. Make regular activity check-ups part of your routine. This will help keep you aware and on top of any possible threats or suspicious activity in your account.
2. Be smart with your passwords. Use a good combination of letters, numbers and symbols. This doesn't have to be complicated – it can be a simple and memorable sequence.
3. Check for the padlock. A good rule of thumb for any online sites involving your money is to check for "https" and a green padlock symbol by the URL. This indicates your account is secure. Try to stick to legitimate websites that are familiar to you, or others you know, when shopping online or making online charity donations.
4. Let your bank know. If you do notice suspicious activity on your account, or are aware of identity theft, the best thing to do is leave it to the experts. Notify your bank immediately, and they'll track down the issue and work to sort it out.
5. Know you're protected. If you feel information has been compromised, Mastercard users can feel confident that with Zero Liability. it is much easier to get back money spent fraudulently from a card than cash.
Related stories
Top stories