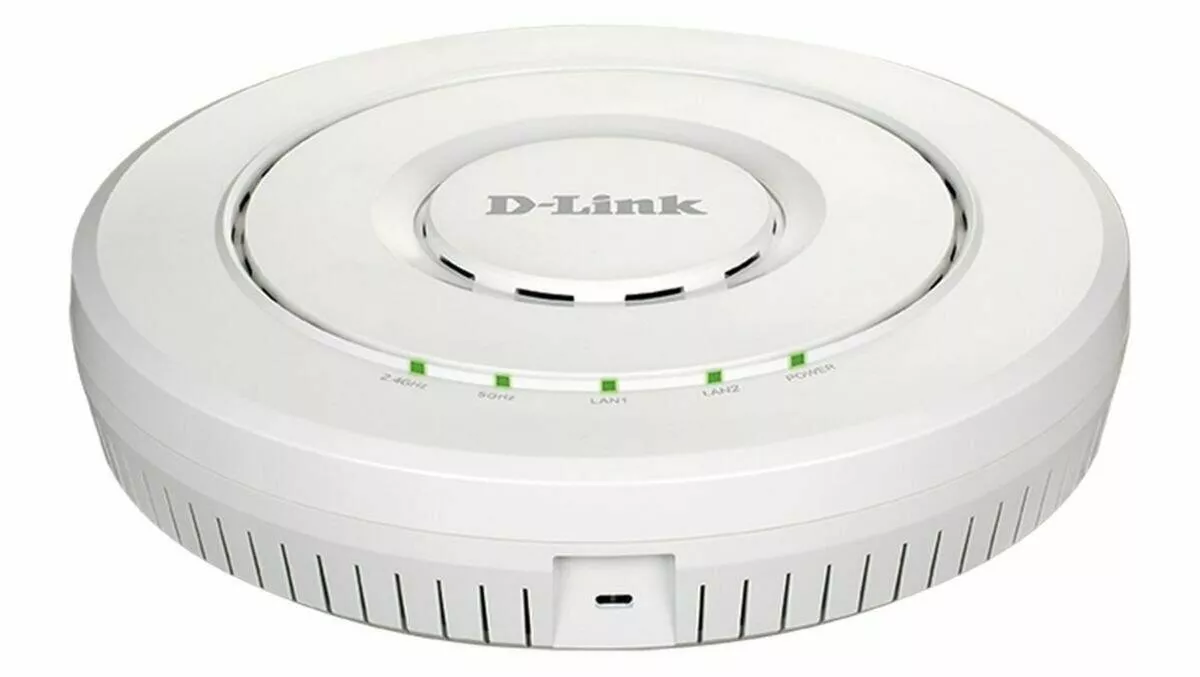 D-Link launches Wave 2 Unified Access Points in ANZ
Wed, 23rd Oct 2019
FYI, this story is more than a year old
D-Link has launched its DWL-8620AP Wireless AC2600 and DWL-6620APS Wireless AC1300 Wave 2 Dual-Band Unified Access Points and New Zealand and Australia.
The devices are designed with SMEs in mind, allowing for deployment of a flexible, scalable Wi-Fi network in sometimes challenging high-density areas.
The DWL-8620AP uses 802.11ac Wave 2 technology to deliver Wi-Fi connectivity with combined data rates of up to 2,533 Mbps. The device also supports Link Aggregation, allowing two Gigabit Ethernet ports to act as a single port to double the available bandwidth and maximise overall throughput.
With 4x4 MU-MIMO, the DWL-8620AP enables simultaneous communication with multiple clients, increasing network capacity. It also includes built-in network security and access control features.
The device can be used as a standalone access point, or be centrally managed by D-Link Wireless Controllers; allowing up to 1,024 APs to be deployed and managed easily and efficiently. Radio Frequency resource management allows wireless coverage to be managed centrally, optimising coverage for wireless clients by avoiding channel interference with automatic channel selection and adjusting transmission power. If an access point is detected to have failed, transmission power will automatically increase on other points nearby to adapt to the outage and maintain Wi-Fi coverage.
The access points can be ceiling or wall mounted is ceiling or wall mounted. Both devices support power over Ethernet (PoE) support, enabling installation in areas without convenient access to power outlets.
The DWL-8620AP includes 802.1p QoS to give time-sensitive traffic such as high-definition video traffic priority. It also incorporates a number of features to reduce network congestion, such as band steering technology to place clients on the optimal wireless band. In addition, Airtime Fairness ensures equal airtime is given to each client, providing increased performance even if slower devices are connected. 802.11k Fast Roaming is also supported, which allows the wireless client to roam seamlessly between APs.
The cheaper DWL-6620APS shares many features with the DWL-8620AP, but at a lower entry point. It is aimed at small to medium businesses with a growing ecosystem of connected devices, and high-footfall locations connecting the public such as hotels, shopping centres, schools and universities.
The DWL-6620APS also uses the 802.11ac Wave 2 standard but with the lower combined data rate of 1267Mbps (867Mbps for 802.11ac and 400Mbps for 802.11n). MU-MIMO enables simultaneous communication with multiple clients, allowing for increased capacity and throughput.
Smart Antenna technology selects the optimal radio coverage pattern for each client and uses digital beamforming to enhance the antenna gain and achieve the best throughput. This allows multiple access points to be deployed in close proximity to provide connectivity for a large number of devices within a finite space, by greatly reducing interference.
Like the DWL-8620AP, the DWL-6620APS can operate as a standalone access point or be centrally managed by D-Link's Unified Wireless Controllers (DWC-1000 / DWC-2000) and when deployed in conjunction with these controllers, up to 1,024 AP's can be centrally managed. The DWL-6620APS also supports PoE (Power over Ethernet) for rapid deployment.
Both access points are available now directly from the D-Link NZ and AU websites and from authorised D-Link partners in Australia and New Zealand.