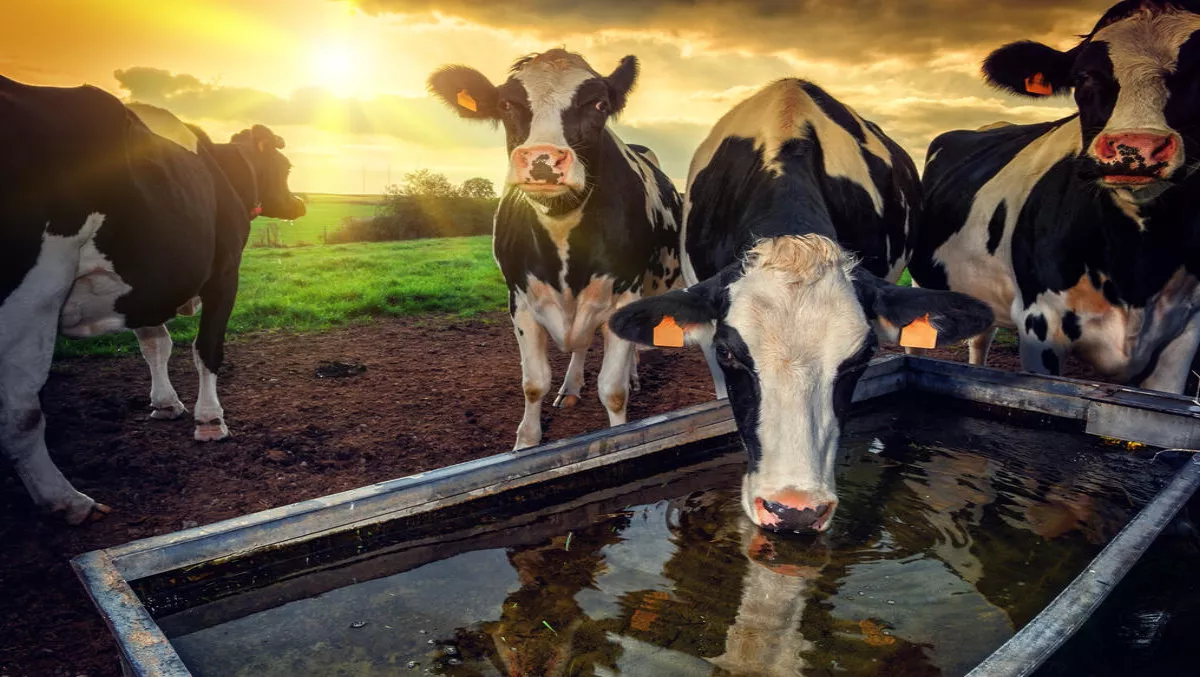 Dairy farming: NZ Food Innovation Network incubates clean-tech idea
FYI, this story is more than a year old
The New Zealand Food Innovation Network (NZFIN), a source of science and technology resources, is designed to support the growth of the nation's food and beverage industry.
The NZFIN develops businesses of all sizes, from Kiwi entrepreneurs with a food idea and SME's ready to set up a manufacturing facility, to exporters looking for the tools and support to get their products moving.
By providing access to facilities and expertise, NZFIN's main focus is to support the development of a service or product from the initial idea to commercial success.
Claiming to be New Zealand's top innovation network, the NZFIN's includes a web of technology, export and science partners, including The University of Auckland, Food HQ, Plant and Food Research, James and Wells, Ministry for Primary Industries and New Zealand Trade and Enterprise.
The network recently announced a collaboration with clean-tech company Hydroxsys, a provider of water extraction technologies for mining, dairy as well as other industries that require water extraction and remediation.
NZFIN's chief executive Alexandra Allan says new membrane technology created by Hydroxsys will increase productivity throughout many industries in New Zealand such as dairy, to produce high value-added products, such as whey protein, more efficiently.
The technology will also be beneficial to the wider agriculture sector and pharmaceutical industry, as well as any other sector where businesses must treat waste streams before discharge, the clean-tech company claims.
"Hydroxsys came to us 18 months ago to utilise equipment we have that is integral to the processing technology they are developing," continues Allan.
Hydroxsys has developed a platform technology approach for the membrane market, with the aim of penetrating and excelling in global markets such as China, the United States, Europe, Australia and New Zealand.
"Hydroxsys was aware of our FoodBowl setup and we are now renting our membrane plant to Hydroxsys so they may carry out trials at their Auckland premises to validate their new technology before commercialising at the end of the year.
NZFIN's The FoodBowl has a wide range of food processing technology available to allow companies to produce new products and try new processing methods, says Allan.
Businesses can either come to the physical location in Auckland, or they can rent technology to use at their own premises.
Allan continues, "this is a cool flexible arrangement which means companies are able to innovate at their own premises or The FoodBowl, depending on what suits them best for their application."
"The FoodBowl and wider New Zealand Food Innovation Network is dialling up innovation and entrepreneurship in the New Zealand food and beverage industry through enabling companies to commercialise new products on local and global markets.
"We will be helping industry this year to develop capability on the latest new technologies such as high-pressure processing and areas of global market growth such as bioactives which is an area New Zealand has many special advantages because of our native flora and fauna," Allan says.
To get the technology off the ground, Hydroxsys needs to raise around $3 million in investment funding from sources such as the New Zealand Venture Investment Fund, Sparkbox and Sir Stephen Tindall's investment fund K1W1.