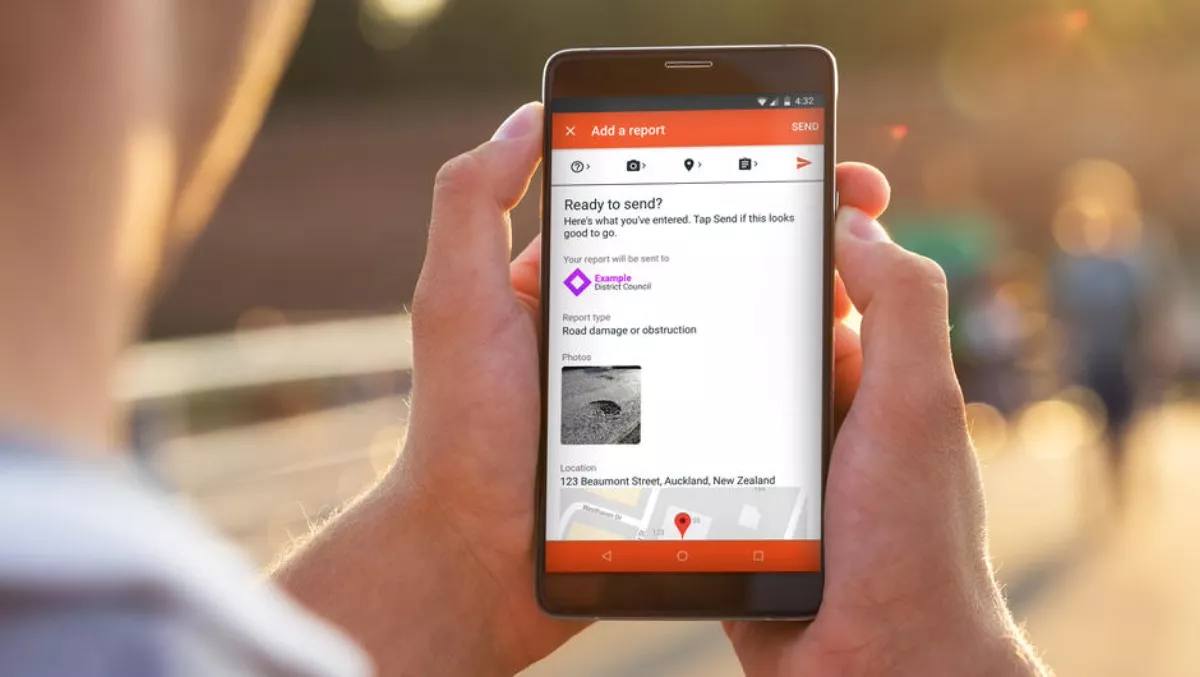 Datacom's local govt app launches issue-reporting feature
FYI, this story is more than a year old
The ability to report issues, submit ideas and send feedback to council has now gone live in Datacom's Antenno app for local government community engagement.
People in the community can now notify councils immediately if they discover graffiti, potholes, dumped rubbish or other issues.
Community members can report things when they find them, or take a photo and report later - they no longer need to find the right phone number and wait in a call queue.
This builds out the Antenno community engagement app which already sends alerts and notifications for places and topics that individuals care about such as home, work, or school.
It is free for people in the community to use and is already in use by a number of councils in New Zealand and Australia.
South Waikato District Council and Tāupo District Council in New Zealand, and Shire of Manjimup in Australia are using the new issue reporting now.
Marlborough District Council and Kāpiti Coast District Council will go live with issue reporting soon.
"We are excited to have achieved two-way communication for councils through the Antenno app, as we believe this to be a first in the local government space," says Datacom local government director Mark Matijevic.
"Now that we've built this, we're expecting to see greater engagement from the community as reporting issues through Antenno is very quick and easy."
Taupō District Council communications and customer relations head Lisa Nairne says while the intention was to do a soft roll out of the new feature, with no promotion while internal testing took place, users had other ideas.
"We received the first reported issue within hours of it going live, which just shows the demand is out there. As a council, we are always looking for ways to make it easy for our customers to contact us and we are sure the reporting feature will make a marked difference to our customer experience."
South Waikato District Council had a similar experience with communication manager Kerry Fabrie saying, "South Waikato District Council is thrilled with the new feature and we look forward to receiving reports from our community via Antenno.
"What is even more exciting is that we got our first report on day one, within three hours of us notifying our existing users."
Manjimup Shire president Paul Omodei says, "We are expecting that the reporting function will be a popular and useful tool for residents to easily advise us of issues, and will help the Shire to deliver well maintained assets and efficient services."
Antenno is a mobile app that assists councils and other organisations working in the public sector to get information out quickly to people in the community.
Using Antenno allows councils to not only send alerts and notifications but also receive feedback and input from the community, increasing awareness, satisfaction and engagement.
Antenno is free for people in the community and is available in the App Store for Apple and in Google Play for Android.
The app has also been named as a finalist in the IDC Smart City Awards in the Civic Engagement category.
Related stories
Top stories