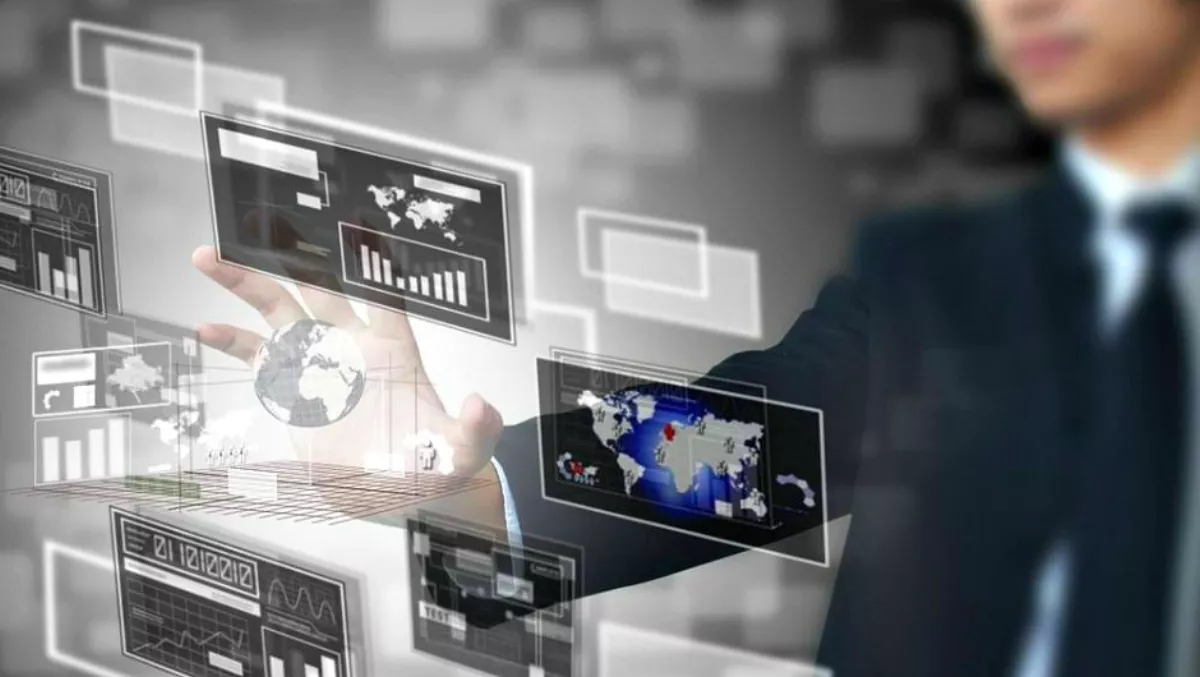 Dell launches two new productivity and communication tools
FYI, this story is more than a year old
Capitalising on a growing demand for productivity and communication tools, Dell has made two new additions to its cloud client-computing portfolio.
These new products are targeted at new and existing thin client users and make it easier and more cost-effective to deploy and run Citrix environments, Dell says.
Dell says these solutions are designed to accelerate the adoption of virtual desktop infrastructure across a vast range of use cases, making VDI an option for organisations of all sizes, including smaller businesses, to deploy and manage throughout their Citrix architectures.
Both solutions will be made available through Dell or through Dell PartnerDirect partners around the world this month, the company says.
Calvin Hsu, Citrix VP product marketing Windows App Delivery, says, "With offerings like the Dell Appliance for Wyse - Citrix and ThinOS 8.2 for Wyse thin clients, Dell continues to expand the reach of desktop virtualisation to small and medium-sized organisations that are starting small and scaling fast, up to 5,000 users with a single appliance architecture with Citrix XenDesktop.
"These new solutions from Dell enable organisations to grow their business and reap the security and productivity benefits of Citrix VDI while controlling costs."
The Wyse ThinOS 8.2 is the latest release of Dell's highly secure thin client software, which now offers Lync 2010, Lync 2013 and the Skype for Business client for Lync 2015 (UI mode) via the Citrix HDX RealTime Optimisation Pack.
It provides high-definition video and audio calls in an optimised architecture.
Workers can participate in audio/video or audio-only calls to and from other Lync or Skype for Business users and other standards-based video desktop and conference room multipoint control unit (MCU) systems.
All audio/video processing is offloaded from the server to the end-user device or terminal, optimising the quality of the call with minimal impact on server or network scalability.
The operating system includes updated security and encryption methods including support for TLS 1.2 with AES. ThinOS 8.2 also supports a robust 802.1x wired and wireless authentication security protocol suite.
ThinOS 8.2 can be installed on millions of existing Dell Wyse thin clients including the Wyse 5010, 7010 and 5040 AIO with ThinOS, and the Wyse 5010, and 5040 AIO with PCoIP.
ThinOS 8.2 will be available around the world on a selection of Wyse thin clients in January 2016.
Customers with existing ThinOS products can access the new ThinOS 8.2 image at the Self Service Centre.
The new release of the Dell Appliance for Wyse - Citrix adds new scalability capabilities and is now able to scale up to 5,000 users.
According to Dell, the appliance is one of the easiest ways for smaller organisations to purchase, deploy, scale and manage Citrix XenDesktop today.
Larger organisations can also use the platform to conduct a Citrix-based VDI proof-of-concept (PoC) or pilot environment prior to embarking on a larger-scale deployment.
The VDI appliance provides organisations with a 'quick start tool' to enable people with basic IT admin and end-user support skills to configure the appliance and deploy desktops in a Citrix environment in as little as two hours, while also supporting scaling of the entire installation, Dell says.
With this refreshed solution, businesses and schools can now install an infrastructure that starts small and scales with lower complexity, while still being managed by existing IT generalist staff, says Dell.
Organisations can start with a single server appliance purchase, and deliver XenDesktop shared sessions starting at US$440 (NZ$670) per user, or US$576 (NZ$878) per user for traditional desktop virtualisation.
Steve Lalla, Dell VP commercial client software and solutions, says, "Dell is committed to continued innovation in the desktop cloud delivery space."
"Enhancements to our client products as well as providing more solutions for faster and easier deployment of the data center is critical as VDI gains momentum.
"Specifically, customers using our leading ThinOS software can now support unified communications efficiently in partnership with Citrix.
"This is complemented by enhancements to our appliance offerings, making VDI deployment with Citrix easier and more cost effective than ever," he says.
Related stories
Top stories