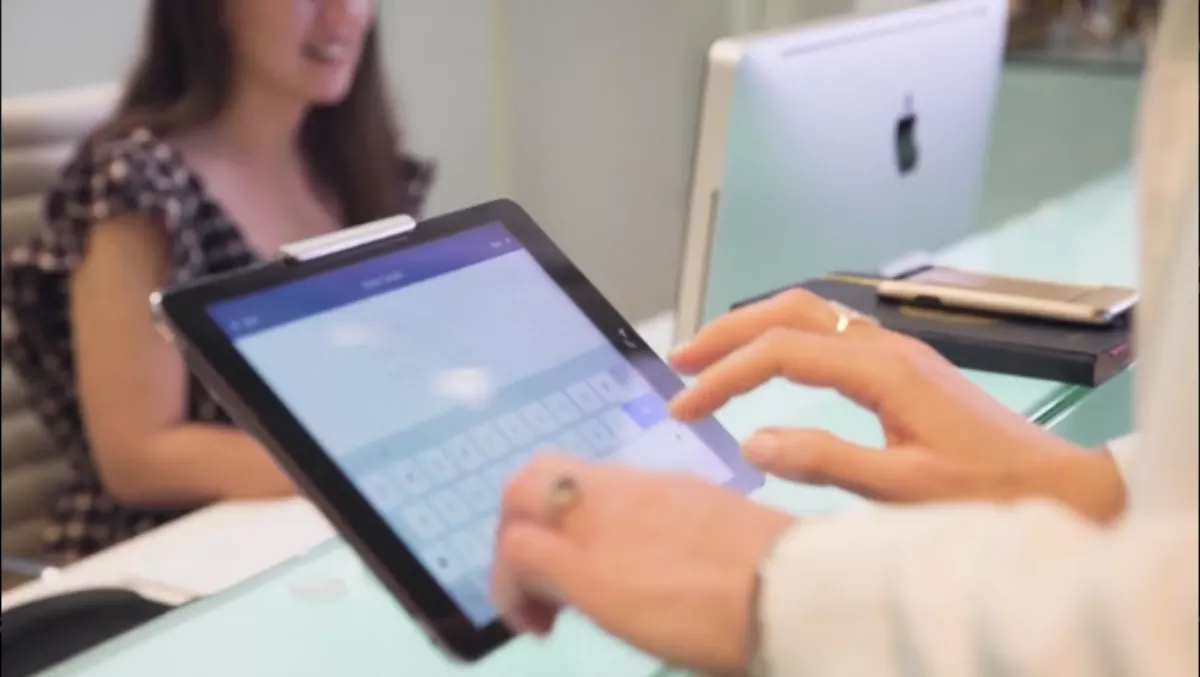 Digital guestbook startup raises $1mil in capital after hitting $1mil revenue mark
FYI, this story is more than a year old
Tauranga-based software company SwipedOn is in a position for accelerated growth after this week achieving $1million revenue, with a further $1million in capital raised.
SwipedOn, which was founded in 2014, is a software-as-a-service company that replaces paper visitor books with an iPad application.
Its founders grew the business with no financial backing or sales team, to being used in over 2,000 cities worldwide.
SwipedOn founder and CEO Hadleigh Ford says the two recent milestones would position the company for a high-growth phase of aggressive development.
"SwipedOn has been used by more than five million visitors around the world and we're set to record millions more during 2018 alone," Ford says.
"We're pleased to see the business experiencing dramatic revenue and user growth, and we're braced for an impressive business trajectory.
"Last year, we circulated our November update with the latest client numbers and revenue details, and as a result a number of investors were keen to take a larger stake. Because of this we extended the commitment period by 24 hours and raised a further $150,000 – an eventual oversubscription of $300,000."
The bulk of the funds were committed by Enterprise Angels, K1W1 and NZVIF, which, like SwipedOn, are based in Tauranga.
Enterprise Angels manager Nina Le Lievre says the company was an attractive prospect with such an impressive growth story.
"Software-as-a-service model companies are very appealing to investors," Le Lievre says.
"The recurring revenue provides many benefits, the most appealing being the increasing sales and profit margins, plus revenue and customer retention is typically higher."
From the beginning of 2016, SwipedOn has focused on one core product: an elegant iPad-based visitor management system that replaces outdated visitor books with a sleek, simple and modern solution.
"We're focused on SME businesses with employee counts between 20 and 500, but interest in SwipedOn comes from all directions," Ford says.
"SwipedOn is very economical, starting at just USD$19 per month which gives us the edge over most of our competitors, as they're pursuing enterprise customers.
Ford adds that the product is deliberately lower-cost and simpler, targeting the bigger market opportunity that is small and mid-sized businesses.
"We started in the regions in New Zealand and we've moved the business to Tauranga, where we have more than 20 employees, but 90% of our customers are international. Since we raised capital, we've been able to employ five new full-time staff.
"I've been impressed with the talent we have seen applying for the roles and we're really happy with the team we are building in Tauranga."
Entrepreneur, investor and tech commentator Ben Kepes has come on board as Chair and Colin Groves as investor director (Chair of Oriens Capital and Waikato Rugby, former head of mergers and acquisitions for Tetra Laval and an active NZ and UK company director).
Related stories
Top stories