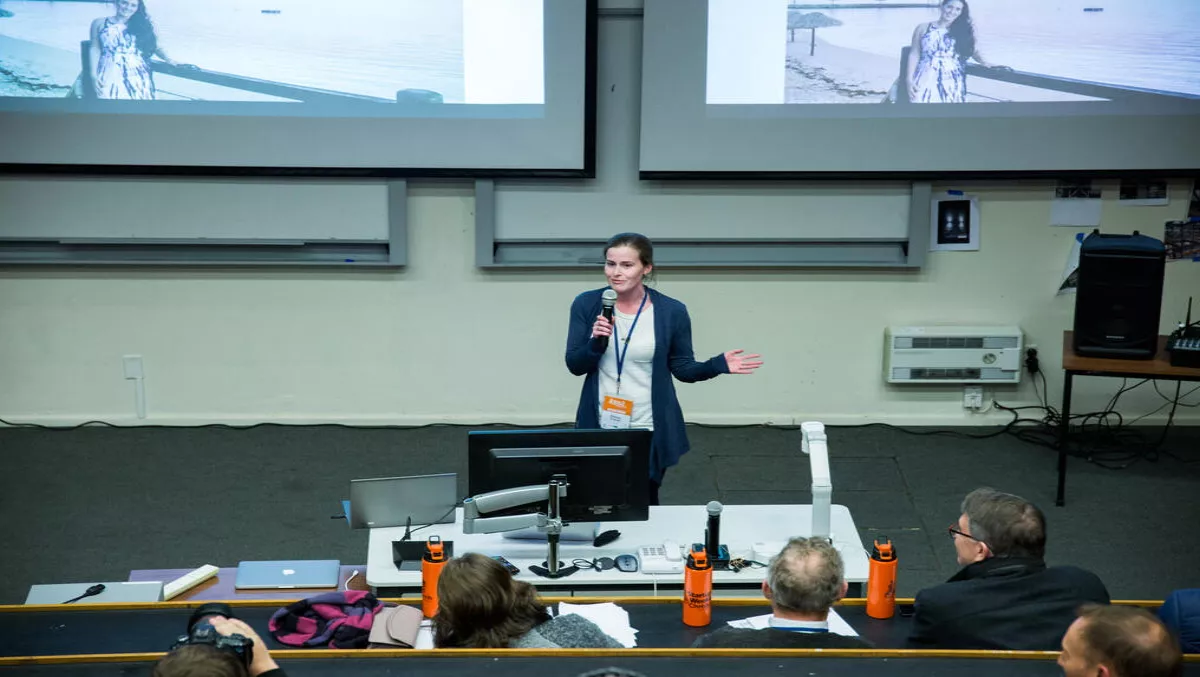 Digital wedding planner app wins Christchurch Startup Weekend
Mon, 22nd May 2017
FYI, this story is more than a year old
Digital wedding planner Binder has won Christchurch Startup Weekend 2017.
Binder was awarded first place yesterday evening, coming out on top of 12 other startup teams.
The app helps brides and grooms-to-be plan their weddings with all the service of a human wedding planner and the convenience of a smartphone.
The team has won a month of free co-working space at The Ministry of Awesome on top of the experience of forming a business over a weekend.
Startup Weekend is a format of super intensive business accelerators held around the world in which entrepreneurs are required to conceptualise, test, and build the foundations of a new business in just 54 hours.
This weekend was the fifth in Christchurch.
Binder co-founder Fionna Fraser says she's stunned by the win.
"I wasn't even going to pitch the idea on Friday night, and wouldn't have if it wasn't for my amazing work colleagues who forced me into it."
"I've learnt so much in such a short amount of time. I can't believe my idea actually lasted the whole way through. There was amazing support, amazing mentors and it's definitely something I'd recommend doing.
The startup hopes to capitalise on the lucrative wedding market and help take the stress out of planning the big day. Last year there were 20,235 weddings in New Zealand and the average cost of a wedding here is $35,000, meaning the annual spend domestically is around $700million every year.
Following Binder as runners-up was Buzz Keeper, who pitched an anti-theft alarm system for beekeepers, and in third place was Freeze My Glass Off with its wireless car defrosting and heating system idea.
15-year-old Ollie Brakenridge from Christ's College pitched his business idea called GapFinder, which is an online platform to allow greater public engagement with local councils through social media.
"I came in just thinking 'this could be interesting' and I'm so surprised as to how much further we've progressed from a very simple idea on Friday night to where we are now."
"The highlight of the weekend was definitely in those last hours when it was all coming together.
"It's pretty hard not to feel that overwhelming sense of pride in that you've helped create something so awesome," Brakenridge says.
Organiser Geoff Brash says the calibre of this year's contestants is the best he's seen in Christchurch.
"Half a decade of Startup Weekends here and the ideas and execution of the teams always astounds me," he says.
"It's an incredibly exciting time for the Christchurch startup ecosystem.
"Innovation is at an all-time high and we have widespread proof of that here this weekend," says Brash.
"Some of these people will lead the economic growth in the city in coming years with smart uses of technology which makes lives better around the world.
Successful New Zealand companies such as financial education software Banqer and edible insect supplier Anteater were founded during Startup Weekends domestically, as well as multi-million dollar automation software Zapier internationally.
Silicon Valley-based Olivia Borsje attended this year's Startup Weekend Christchurch.
Her background in tech startups includes almost two years in Dropbox's marketing team.
"The weekend had all the highest highs, lowest lows, and lots of caffeine typical of startup life all condensed into a weekend!
"I really enjoyed working with people with different perspectives and backgrounds."
"It helped challenge some of my automatisms and taught me to work differently," she says.
Startup Weekend is run entirely by volunteers and is open to developers, designers, marketers, product managers and startup enthusiasts to come together to share ideas, form teams, build products and ultimately launch startups.