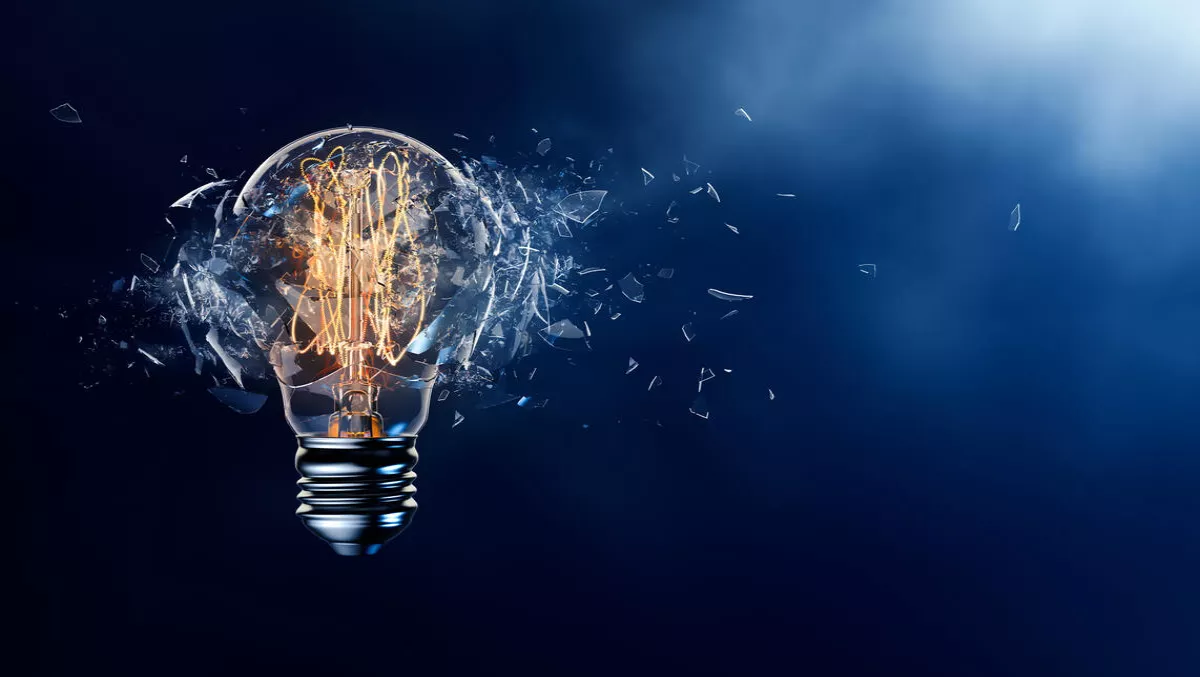 Disrupt or be disrupted - Gartner
FYI, this story is more than a year old
Jeff Bezos did not work in retail before starting Amazon, and none of PayPal's founders had worked in a bank.
But they invested in technology to create products that disrupted offerings from the traditional providers in those markets.
Many industries and their products and services are under assault from disruptors.
Disruptors use digital technologies to create innovative products or services in areas where there were none, or solve an existing problem in a radically different way using technology.
Uber, Google, Facebook and Twitter are examples of disruptors of technology-based businesses.
Ironically, traditional technology service providers (TSPs) are among the best suited to launch high-tech ideas, but even they have lost out to new disruptors in extracting the most value out of technology.
Gartner's analysis of the largest publicly listed technology companies during the past five years shows that disruptors have grown much faster than traditional TSPs in valuation.
Additionally, more of them are among the largest technology companies today than five years ago.
Gartner research director Rajesh Kandaswamy says technology business leaders should look beyond their core business to become a digital business.
"Comfortable inertia with archaic business models, customer segments and competition in well-defined markets has resulted in traditional TSPs missing large new opportunities," says Kandaswamy.
Disruptors are not one-hit wonders
Conventional wisdom about disruptors is that they are based on ideas from very smart and highly driven individuals.
However, high-tech ideas are created by both small and big companies.
The innovations might originate within the company or be acquired from the outside.
Google's creation of its own parent company, Alphabet, is a reaffirmation of its belief in technology based on disruption.
Alphabet will invest in many businesses in different industries, and many of them rely on new technologies.
Alphabet, Apple, Amazon, and Alibaba are among a new class of conglomerates that have multiple businesses in various verticals, mostly relying on technology.
While the industrial revolution led to industrial conglomerates, the "technology revolution" is leading to new technology conglomerates.
This phenomenon shows that disruption can be systematically planned and achieved, even by established companies.
GE, for example, aims to become a top 10 software company during the next few years.
Exploit vertical industry market dynamics
According to Kandaswamy, all is not lost for TSPs.
"Many traditional TSPs are well-positioned to cause disruption due to their large pool of technology talent and experience across multiple verticals," he says.
Traditional TSPs have some of the largest concentrations of technologists, and, in many cases, work in different industry verticals, which should provide them insight into areas that could be ripe for innovation.
Many of the ideas that impact entire industries have come from individuals who were not from that industry, but who understood technology.
Uber is not a technology breakthrough, but a business idea that combines modern technology in a clever way to provide new value.
This type of technology-based innovation is fair game for all.
Technology provider business unit leaders should:
Develop a formal and urgent strategy to look beyond your current business, and find opportunities to self-disrupt.
Analyse and explore beyond your own industry boundaries, go-to-market models, customer segments, product categories, market metrics and competition for opportunities to develop disruptors.
Use a bimodal approach that allows you to develop disruptors, while allowing for continued focus in the mainstream business. This may require spinning off a separate business unit to ensure that the traditional business doesn't act as a brake.
Article by Gartner contributor Susan Moore