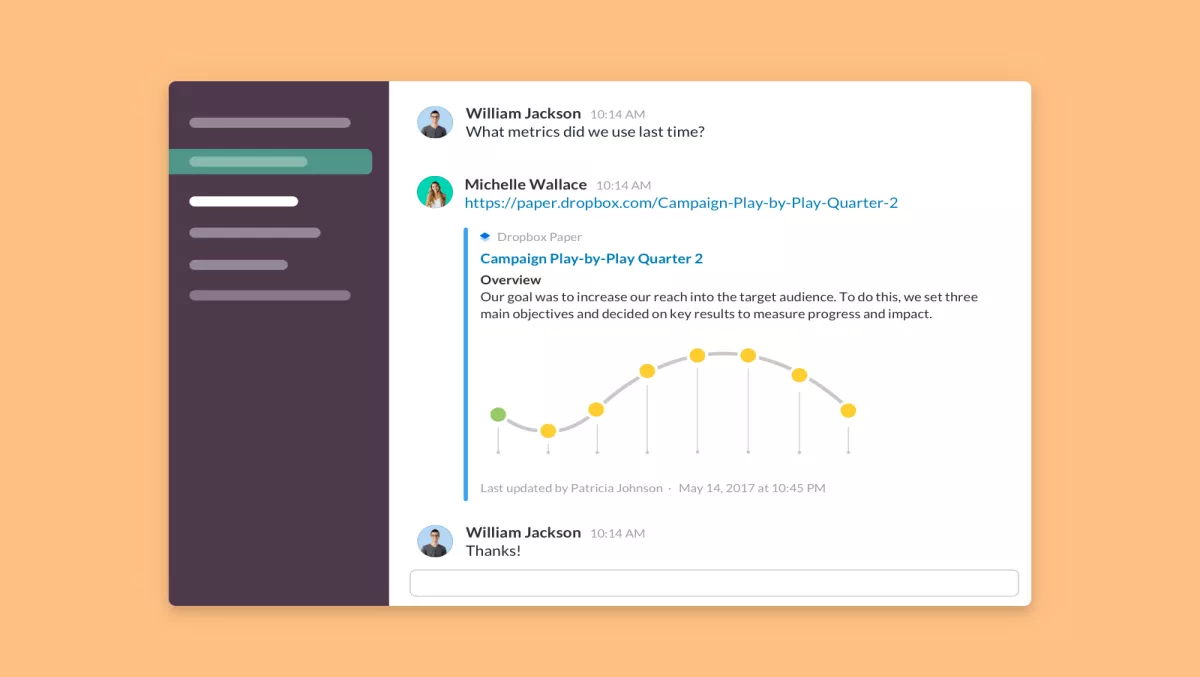 Dropbox launches new integration with Slack
Thu, 14th Sep 2017
FYI, this story is more than a year old
Dropbox has announced a new integration between Dropbox Paper and Slack.
The integration will connect the space teams create and share work in with the space where teams communicate so they can focus less on managing programs and more on managing work.
With Dropbox Paper for Slack, content and conversations stay together as teams move between the two—so teams (and the teams they work with) can stay on the same page and find information easily.
Paste a Paper link in Slack, get a preview.
Slack now automatically displays a document's title, plus the first few paragraphs and the first image.
Teams can see who last edited the Paper document, and when they did it.
Type "/paper new [title]" and get a new Paper doc right in Slack chat.
Having a moment of clarity amongst the memes?
Now there's a feature for creating and writing a Dropbox Paper document right in Slack.
It automatically saves so nothing is lost in the unlikely chance a distraction gets in the way.
Type "/paper [search terms]" in Slack to search for any Paper docs you've created
Find that team doc without ever missing a beat.
This will help add context to a group chat, or just provide the receipts.
This integration works in Slack Shared Channels too, so teams can work in Dropbox Paper with companies and groups outside your office.
The team at Patreon was given a chance to try the integration.
They run a subscription service for creators to earn a living behind the scenes, so for them, keeping conversations on the same page as content is important.
"Slack is for instant communication, and then Paper is where all of our living, breathing documents go. And it's amazing to have the two joined together," says Christine Donaldson, Patreon's creator marketing manager.
"It reduces the bootup time from 'Let's start a doc for this,' to actually getting into collaboration mode with teammates. And that means we have so much extra time to create more ideas, together."