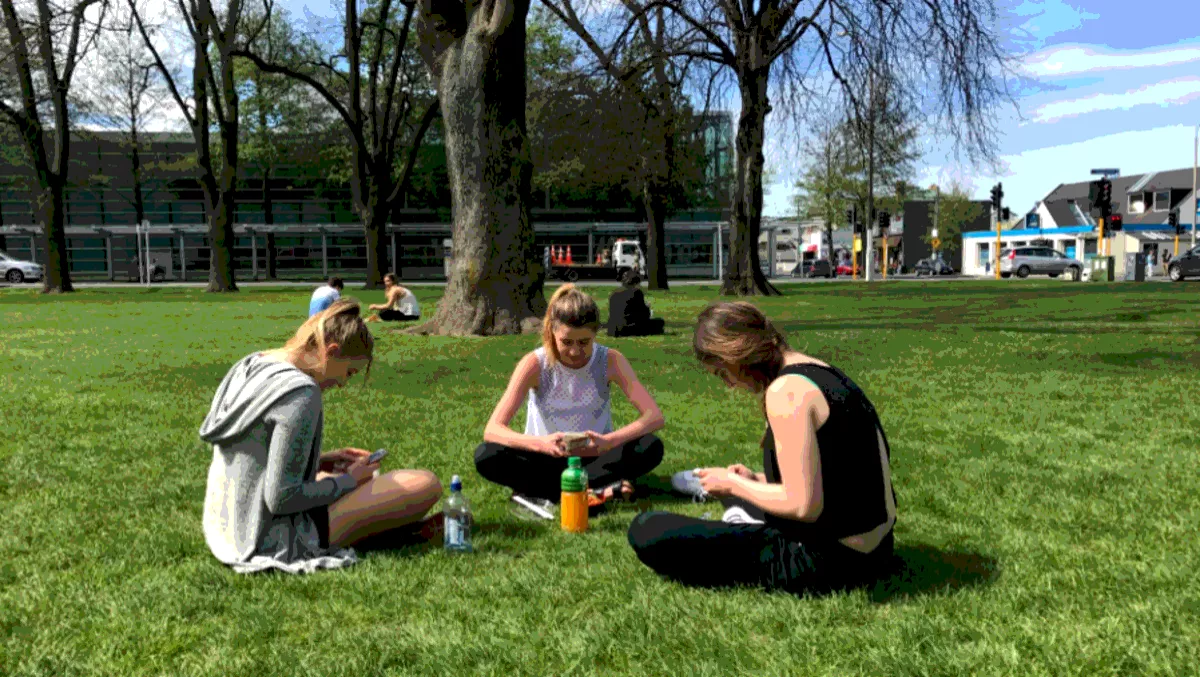 Dunedin's free gig-enabled WiFi network expands, creating opportunities
FYI, this story is more than a year old
​It seems like it was only yesterday that people were getting excited about free public phones, but they are well and truly in the dusty past now.
It's WiFi this and hotspot that these days, with the latest free gig-enabled WiFi hotspot addition to New Zealand's fastest free city WiFi network making waves in Dunedin – at Dunedin's Exchange, to be exact.
This brings the total number of GIgCity hotspots across the city to 11, benefiting the Octagon, Dunedin City Library, Mosgiel Library and playground, Toitu and the Chinese Gardens, Port Chalmers Library, Wall Street Mall, South Dunedin, Dunedin Public Art Gallery, and the Museum Reserve.
Undoubtedly one of the main draw cards of this service and the reason the GigCity WiFi network is so popular with Dunedin residents and visitors aliks (other than the fact that it's completely free of course) is the speeds, which is more than 50 times faster than the average public WiFi.
This not only benefits users but also presents opportunities for those with business interests as well.
Chair of the Digital Community Trust, John Gallaher says GigCity WiFi provides Dunedin residents and visitors to the city with the fastest free WiFi network in the country offered in key locations.
Over the last three months (May – July), a whopping total of 594,943 sessions took place with users averaging 21 minutes per session at the Museum Reserve hotspot alone, soaring in growth from 6,980 sessions in October when it first launched.
The Wall Street Mall also brought in a substantial number with 606,499 sessions averaging 49 minutes, while the Dunedin Public Library (in the central city) totalled 375,909 total sessions with an average time spent online of 64 minutes.
"We're excited to see the hotspots proving popular – not only for short stints online to check emails or social media – but for lengthy sessions of an hour or more where the public may be using the resource for work," says Gallaher.
"As the winners of the Chorus Gigatown competition and the country's first GigCity, Dunedin wants to ensure people can stay connected wherever they are in the city. Our free GigCity WiFi network is a part of achieving that vision.
Hotspots at St Clair, the Botanical Gardens, Railway Station and Macandrew Bay look likely to be live by the end of the year.