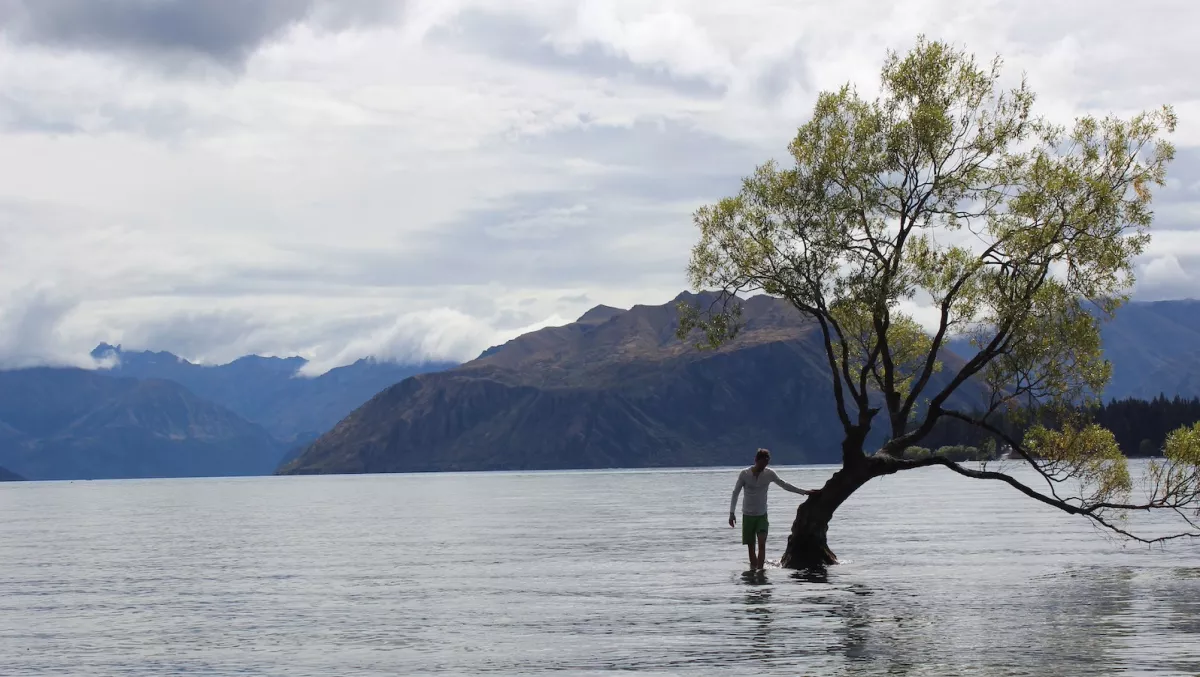 EHF Fellow creating a global model for blockchain policy from New Zealand
FYI, this story is more than a year old
Article by Edmund Hillary Fellowship content and communications lead Alina Siegfried
A little over five years ago, Fred Ehrsam felt that he was on the verge of something really important.
Something that could truly change the world.
Something that he has described as the "future fabric of society".
It turns out he was right.
Over the past half-decade, Ehrsam has helped to turn a fledgling startup called Coinbase, just breaking out into the blockchain space, to the largest blockchain company in the world.
The company that he co-founded in 2012 has attracted over $217 million in total venture investment and was last month valued at $1.6 billion dollars.
Coinbase has helped over 10 million people use digital currency for the first time.
And this is just the beginning — by all measures, the global blockchain industry is just getting started.
A recently accepted Fellow in the inaugural cohort of Edmund Hillary Fellowship (EHF), Ehrsam started his career as a trader at Goldman Sachs, but left in favour of building something that could contribute towards levelling the playing field across our global economic system.
Rather than continue as a middleman in the current system, he thought we could do better by creating a world with fewer middlemen through blockchain technology.
He grew up on the Internet and expresses a great deal of gratitude for the wealth of learning it has brought him.
Like many of us today, he can't imagine his life without it.
Just as the Internet brought greater equality of opportunity to accessing information, Ehrsam believes that the benefits of the blockchain and decentralisation vastly change our global society: our assets, our identities, our borders, and how we interact with each other.
Blockchain is the great leveller.
It allows for the distribution of power away from large companies that currently huge amounts of data, and consequently hold great power.
"Systems which allow people across the world to become better connected have always inherently made sense to me. And I think blockchains represent the most powerful infrastructure in the world to do that because they're mutually owned by everyone who's part of the system," he says.
For the uninitiated, a blockchain is a decentralised online ledger that allows people to trust peer-to-peer transactions and interactions without the need for a third party.
Each person connected to the network holds a full copy of the ledger, therefore making it extremely robust and near impossible to hack.
Able to be applied to a variety of agreements and transactions, this cuts out the need for intermediaries like lawyers, bankers and bookkeepers — because it's decentralised, small pieces of data relating to that agreement or transaction are recorded on servers all around the world.
There is no central infrastructure — it is that the users that provide the infrastructure.
Ehrsam's mission is to make digital currency as accessible as possible for the average person.
Through his work at Coinbase, he saw his unique point of leverage as helping others achieve their greatest potential.
He envisages a future where the building blocks of the Internet are open and owned by the users in a connected, decentralised system.
Ehrsam has onboarded more than 10 million people to the blockchain space, with a lot of that happening outside the US.
And he's done all this before hitting his 30th birthday — he was featured in Forbes' 30 under 30 for Finance in 2014, along with TIME's 30 under 30 Changing the World list in 2013.
Much of the ground-breaking work Ehrsam has undertaken has been to pave the way with regulators, helping them to understand blockchain and pass the necessary legislation for it to operate.
He's worked with the US Treasury and Federal Reserve, US state banking regulators, the UK's Treasury, and Japan's Financial Services Agency, amongst others.
However, in Ehrsam's opinion, regulators have created little surety or clarity for entrepreneurs working on blockchain projects, especially if they involve creating a token.
Ehrsam's primary goal in joining EHF is to start a dialogue with New Zealand regulators and create a global model for blockchain regulation.
He believes this can change the trajectory of entrepreneurial talent that flows into the blockchain space.
He thinks New Zealand is a great place to create this model since it has a clean slate on blockchain policy giving it an advantage over other countries, and a history of being forward-leaning, nimble, technology-savvy, and open to new ideas.
The Blockchain.nz conference earlier this year attracted experts from across the world, including Ethereum founder Vitalik Buterin.
"New Zealand has a chance to lead the world in the blockchain space — while international financial regulators have shown some openness to blockchain innovation, no country has really given blockchain entrepreneurs solid ground to stand on, particularly those who are creating new tokens," he says.
Ehrsam left Coinbase in January this year and has been working with early-stage blockchain projects since.
As a recognised global leader in his field, Ehrsam brings a deep level of expertise in everything blockchain to his cohort and the wider EHF community, and the New Zealand startup ecosystem can benefit greatly from having him in New Zealand.
He's looking forward to sharing his knowledge, helping New Zealand regulators navigate new technological territory, and getting outdoors amongst New Zealand's stunning natural scenery.
This article originally appeared on the EHF blog.
Related stories
Top stories