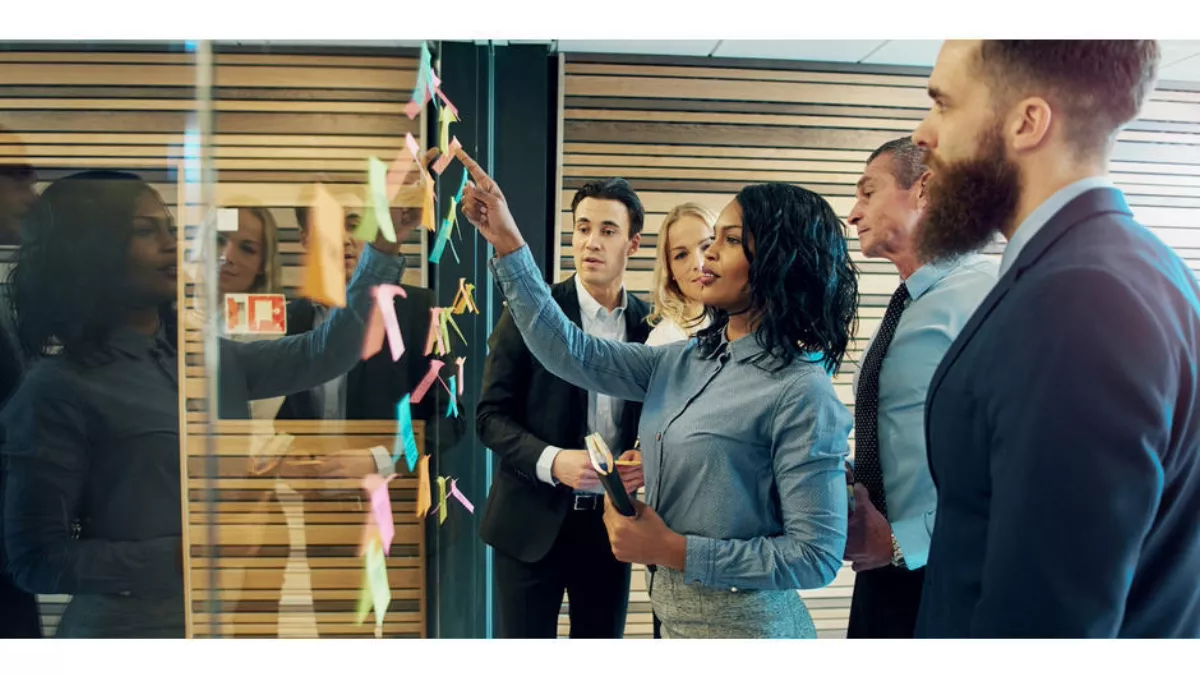 Employee experience key to stronger engagement & productivity
FYI, this story is more than a year old
It's an age-old question – what should businesses focus on to keep employees engaged and highly productive?
Over in Australia, just 14% of workers say they're engaged and motivated enough to keep productivity levels high, which means an overwhelming majority aren't being productive enough.
Or at least that's what research from Gallup found. There's also plenty of opportunities for improvement to gain that competitive edge, says software firm Qualtrics.
"Driving higher engagement should be a key goal for organisations," says Qualtrics subject matter expert for Employee Experience, Steve Bennetts.
"For many, doing so means they need to redefine the employee experience. This can seem like a daunting task, however, by taking just a few steps, businesses can start to improve the employee experience in ways that can lead to deeper engagement."
Qualtrics says there are three key things businesses can focus on to build a better employee experience: 1. Conduct a census employee engagement survey Too many managers think they know what motivates employees, only to discover that their initiatives barely make a difference. This can cause managers to back away from employee engagement programs due to what they perceive as wasted investment. Instead of guessing what will resonate with employees, managers should begin by finding out for certain what drives team members. The only way to do this is to conduct a census employee engagement survey. This approach takes a broad and deep look at engagement drivers across the organisation, telling leaders what they need to focus on at a macro level and highlighting steps to take at the team level. "A census employee engagement survey is foundational and exposes areas of strength and opportunity that leaders can act on," Bennetts says.
"It also identifies moments or challenges in the employee experience that should be measured more frequently via pulse or lifecycle surveys. A single point-in-time survey is an important first step to make sure leaders truly know what motivates team members." 2. Make meaningful change Employees will easily lose faith in managers if they never see any change as a result of the surveys they participate in. To build trust and impact the employee experience, leaders need to make the right changes. Using the right technology can make it easy for even inexperienced HR and people managers to make a measurable impact on employees' lives. "Businesses need to recognise that employee engagement doesn't happen via set-and-forget programs," Bennetts continues.
"Instead, they need to keep checking in with employees to make sure that initiatives are working. And, they need to be responsive to changing sentiment in the organisation to stay ahead of the curve." 3. Personalise the employee experience Even in a large organisation, people want to feel like more than just a number. Therefore, organisations need to personalise the employee experience to drive engagement.
The only way to do that effectively is to literally ask employees what they want. Building on annual engagement surveys, employers need to understand the employee experience through the eyes of the employee.
"Understanding what's important to employees and how they experience their work life is crucial for businesses looking to improve the employee experience," Bennetts says.
"Once they have a clear picture of what motivates and demotivates employees, they can begin to enact meaningful change that gets to the heart of why employees want to work at certain companies. It usually goes beyond gimmicks like free breakfast or casual Fridays. Businesses that dig a little deeper are more likely to become employers of choice, attracting and retaining the brightest talent."
Related stories
Top stories