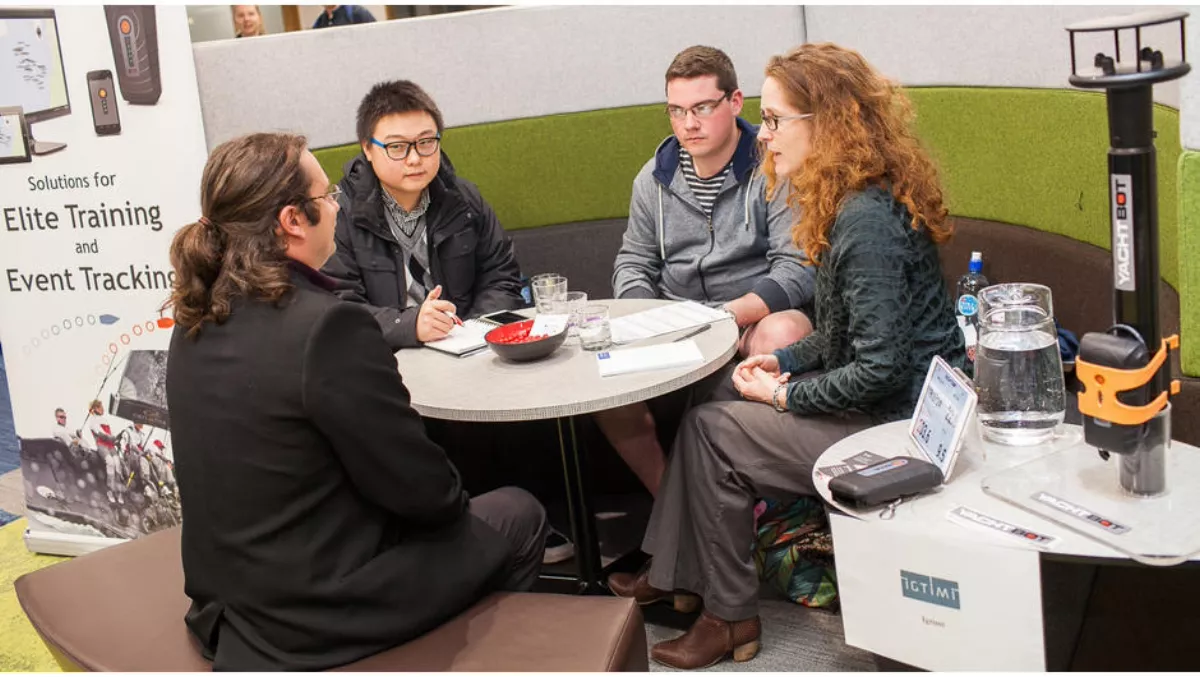 Enterprise Dunedin encourages local businesses to recruit an intern this summer
FYI, this story is more than a year old
Enterprise Dunedin is encouraging local businesses to take on tertiary students for internships over the 2018-2019 summer break.
The Enterprise Dunedin business internship programme is designed to help fill gaps in local businesses, and to keep talented students in Dunedin. Funding is available to help businesses cover the cost of an intern's remuneration.
"It allows businesses to take the chance to employ a talented person in a cost effective, low risk way. Businesses are more likely to take on an intern if their risks are reduced. It allows the city to retain the talent the tertiary sector produces, meets business needs, and creates jobs in Dunedin,'' explains Enterprise Dunedin Business Development Advisor Chanel O'Brien.
She adds that the programme also shows students there are local jobs available.
The programme initially started with a focus on ICT, but it has now expanded to include 13 sectors such as biotech and health technologies, education and research, creative, primary production, engineering, and niche manufacturing.
Last year 48 interns participated, of whom 24 were chosen for employment after their internship ended. The programme also helped to create 15 new positions. Almost 90% of participating businesses were satisfied with the quality of their interns.
Kylie Robinson is the managing director of Dunedin firm Igtimi, which specialises in GPS telemetry and communication solutions for the elite sports industry.
She says that her company is a growing business and it needs talented people to develop its product range.
"Enterprise Dunedin's business internship programme provides a sound platform for us to meet our business needs without commercial risk. The internship programme is one way we can access top local talent to help us grow. The interns we've had add another dimension to our work and we have employed several young people who have proven to be invaluable to our business.
An event on 19 September will start the process of matching University of Otago and Otago Polytechnic students with Dunedin companies wishing to take on summer interns.
University of Otago Career Development Centre Jackie Dean says it's great to be involved in promoting business internships.
"We appreciate the continued involvement of the dedicated group of employers who support this programme and look forward once more to introducing them to the talented students from Otago University who take part in this valuable programme," Dean says.
"Students who take part in this programme not only gain practical experience of a real recruitment process but, in showcasing their skills and experiences to employers, have a good chance of picking up highly relevant work experience by securing one of this year's internships. Some of these internships may then lead to full time employment with the same employer.
More than 100 businesses have participated in the programme since its inception in 2009 as a partnership between Enterprise Dunedin, information technology companies, and tertiary education providers. It has placed 374 interns with Dunedin companies, resulting in 240 jobs.