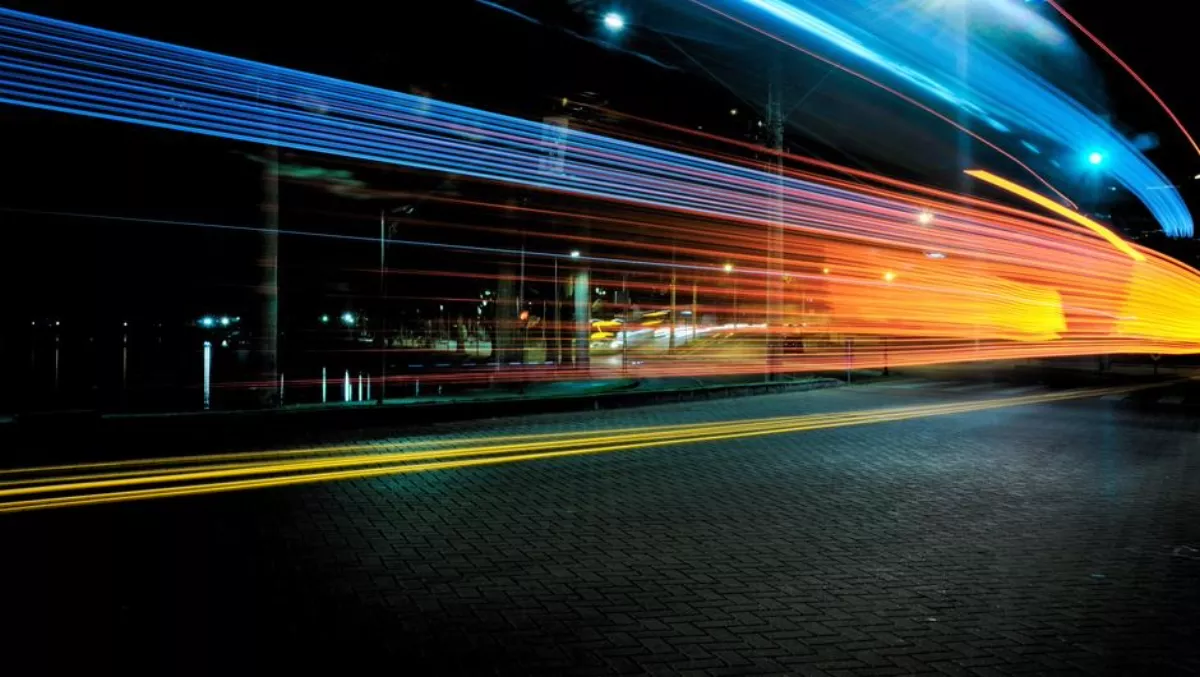 Enterprises must move at startup speed or risk disruption - study
FYI, this story is more than a year old
ZeroPoint Ventures warns that New Zealand's economic success is likely to decline over the next 10 years unless significant transformation takes place at the heart of New Zealand businesses.
In the Growing your Enterprise at Startup Speed whitepaper, ZeroPoint Ventures outlines the need for large enterprises to adopt a new approach to internal innovation by leveraging the methods and tools of lean entrepreneurship and embracing an entrepreneurial mindset.
New Zealand companies in danger of disruption
ZeroPoint Ventures co-founder and corporate lead Jane Treadwell-Hoye says that many New Zealand businesses, regardless of location, are failing to change at the speed needed to compete in a digitally-driven, customer-led global economy.
"Traditional organisations, due to their scale and structure, are not designed for fast, continuous ideation and innovation cycles truly focused on the customer.
"The very essence of their success has been built on a history of product-centric, operational excellence, and process improvement efficiency," says Treadwell-Hoye.
In recent years, corporate New Zealand has left money on the table as they struggle to engage with early innovators who are creating new products and services in new- and emerging- sectors.
"There are no clear engagement models for corporates and startups to work together. Yet large enterprises need to embrace a culture of continuous innovation to transform.
The whitepaper finds that while corporate innovators are trying their best to create new horizons of innovation 'inside the building', many have forgotten how to approach new ideas and new product development the way a startup would.
"New Zealand companies need to keep up with a disruptive innovative market and reactivate the entrepreneurship that was once alive in their own DNA," says Treadwell-Hoye.
Transformation is not easy
Boards and senior leadership teams will need to accept new ways of working – redesigning internal structures, seeking new skills and talent, and collaborating with startups.
The whitepaper outlines how innovation is not a department and that for true transformation to take place, a major internal culture shift is needed.
A willing senior leadership team needs to foster grassroots innovation - starting small and growing bottom up is key to driving culture change as an outcome and not an output. New success measures will also be required as old-school ROI and market share won't suit innovation projects.
Entrepreneurial management approaches will need new methods of accounting, evidence-based reporting, and team accountabilities.
Entrepreneurship, not just innovation
"ZeroPoint Ventures believes entrepreneurship is the new BAU," says Treadwell-Hoye.
"We build a 'startup operating system' inside large enterprises, enabling them to grow at startup speed. Internal teams work alongside seasoned entrepreneurs and startup founders, growing their own skillsets, to co-create a continuous pipeline of new ventures.
Whilst changing the DNA of any large organisation is a long game, one way to short-circuit this is for large enterprise to collaborate with growing startups in their local ecosystems.
These partnerships create a win-win: large enterprises get access to the speed, agility, and entrepreneurial mindset of the startup; whereas the startup gets a key reference customer, distribution, and resources of the enterprise.
The knock-on benefit to local communities is long-term sustainable growth.
To further this vision, ZeroPoint Ventures recently co-hosted New Zealand's first corporate-startup partnership retreat in association with Datacom, to begin this important conversation.
The retreat brought both founders and corporate executives together to co-create the beginnings of a New Zealand-centric partnership playbook.
While the insights and models are still being collated, the attendees agreed to share the outputs as an open discussion document.
ZeroPoint Ventures hopes this will lead to a greater number of successful partnerships in the future.
The time is now
Recent data from Statistics New Zealand shows that New Zealand is still a country of small businesses with less than 1 percent (2,460 enterprises) employing more than 100 employees. Those 2,460 employed 47% of all employees in New Zealand.
To grow a stronger, dynamic, and economically successful New Zealand, there needs to be more businesses and business growth.
New Zealand needs innovative companies using entrepreneurial management techniques, creating new products and services; attracting and retaining talented individuals; and delivering long-term impact and success.