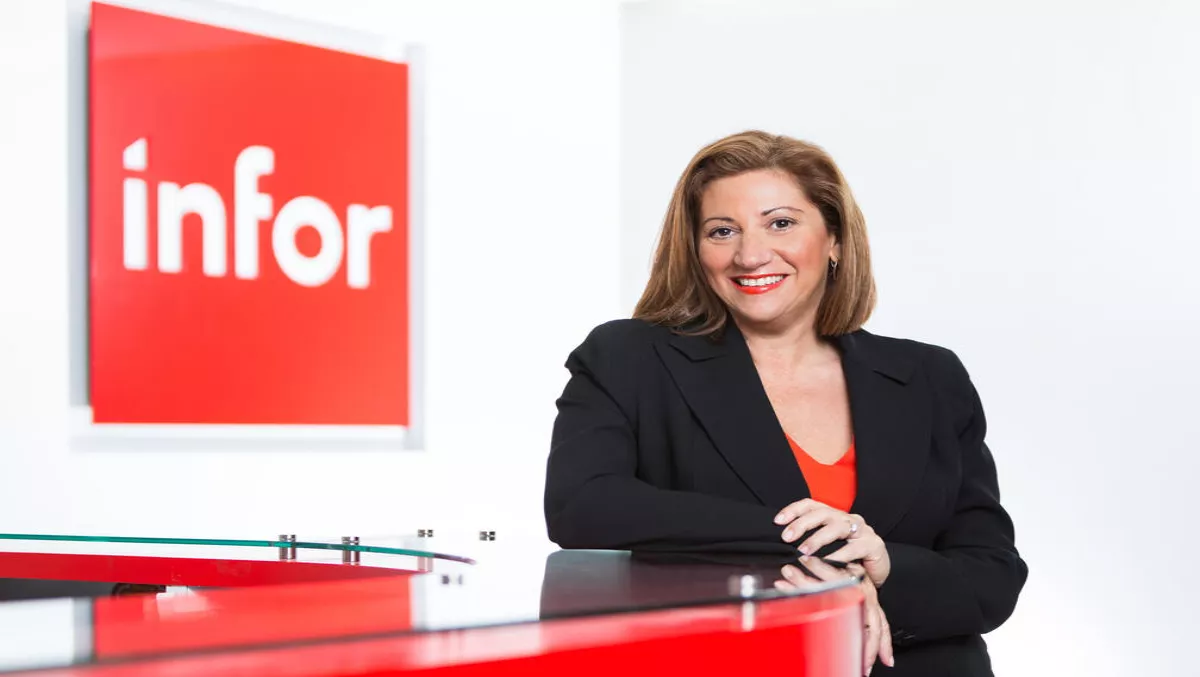 Exclusive interview: Infor talks accelerating cloud adoption, healthcare sector expansion in ANZ
Fri, 4th Aug 2017
FYI, this story is more than a year old
Public sector digital transformation projects, accelerating cloud adoption, and expansion into the healthcare sector – Infor has exciting plans for the ANZ region, as it shared with TechDay at Inforum 2017.
Infor's ERP software is used by New Zealand companies in the food and beverage, dairy, manufacturing, distribution industries; as well as public sector organisations.
The company has approximately 260 employees across offices in both Australia and New Zealand.
TechDay spoke to Infor South Asia VP Helen Masters and solutions consulting director Cas Brentjens, who gave us some insight on where things are heading for the industry-specific enterprise software provider.
Expanding ANZ footprint and the healthcare sector
Infor's latest large-scale public sector project is to provide the technology platform for the upcoming 2018 Gold Coast Commonwealth Games.
Due to the size of the project, it will be split into two phases with two different go-live dates.
"What we're trying to do is pinpoint a lot of those large council digital transformation projects because our solution is very strong for that type of approach," Masters says.
Infor's Public Sector offering is used by Australia's Gold Coast City Council and Central Coast Council, with New Zealand's Ministry of Business, Innovation, and Employment to implement it soon.
Aside from the public sector, Masters says Infor is eyeing more targeted expansion into the healthcare sector as both governments and the private sector try to cope with aging populations in ANZ.
"Governments in South East Asia are investing in infrastructure projects, so we're starting to evaluate the market in ANZ as well – it's a huge market for us," she says.
Accelerating cloud adoption
Masters says that while the majority of Infor's business is still on-premise solutions, she is expecting 50% of Infor's growth in the ANZ region this year to come from cloud services.
"The New Zealand market is very mature – further ahead than the Australian market," she says.
"New Zealanders are a lot keener to try new technology and have proven to be early adopters.
She adds that it's surprisingly been small and medium enterprises that are willing to jump first, and it's the larger enterprises that are slower to move.
"Specifically, because SME players need to drop the costs in their business - they want to focus on what they do best, which is drive their business," Masters says.
"They see the benefit to getting rid of the costs in their infrastructure and redeploying those costs into their business, so cloud is a great solution for them.
Solutions consulting director Cas Brentjens says that businesses that make anywhere between $20million to $250million revenue fall into the SME bracket for Infor.
Infor differentiates its SME and enterprise offerings with technology at different price points.
"For example, Microsoft technology is lower-priced than Unix technology," Brentjens says.
"So we can offer them a very comprehensive solution on cheaper technology that does the job for them, and that's typically what those companies need.
The case for a customisable ERP system
Masters says customers primarily go to Infor looking for a complete end-to-end business flow.
She adds that they tend to add on heavier financial modules like budgeting, planning, and consolidation modules, demand planning engines, forecasting engines, customer experience suites, and enterprise asset management modules as their businesses grow in size and complexity.
Brentjens says that another point of difference of Infor's software is that customers can personalise their software without sacrificing the ability to upgrade it.
"In the past, any personalisation stopped you from upgrading."
By making use of APIs, Bretjens says, even if there is significant customisation required, it is done outside of the core software so they are still offered an upgrade path going forward, and that is valid for both the cloud solutions as well as the on-premise solution.
"That's where we're unique - we have developed the software in such a way that you can personalise it, configure it without needing to change the source code."