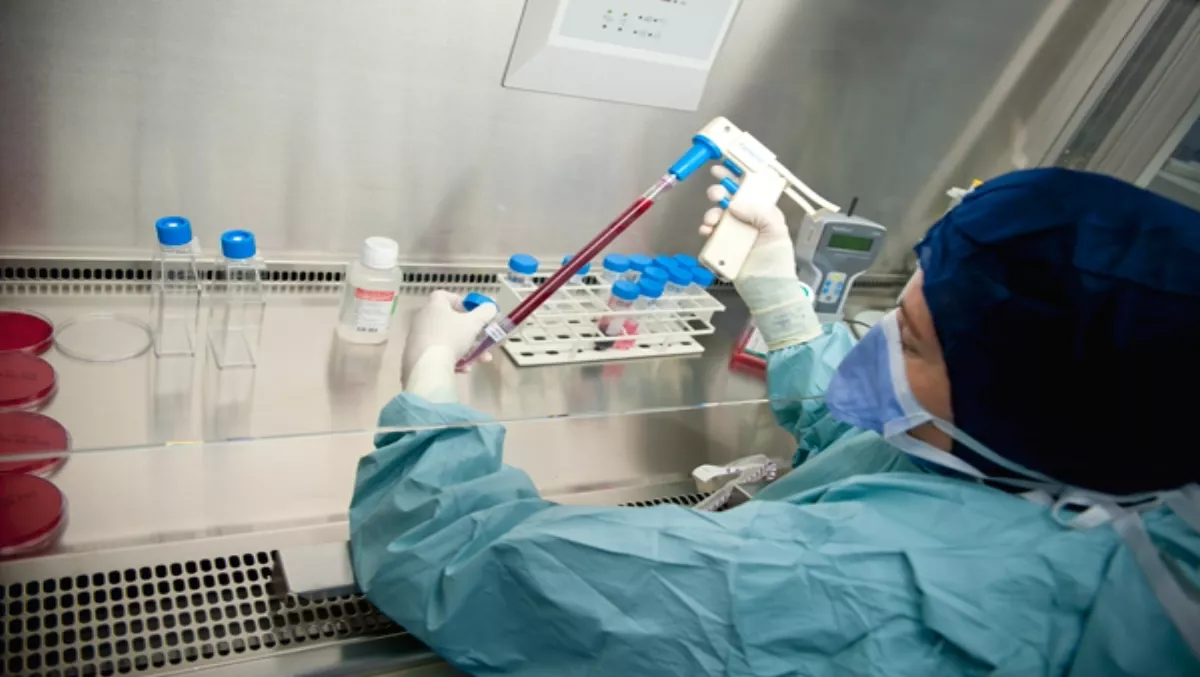 Finalists announced for KiwiNet Research Commercialisation Awards
FYI, this story is more than a year old
Twelve finalists have been selected for the fifth annual KiwiNet Research Commercialisation Awards, designed to celebrate commercialisation success within New Zealand's universities and Crown Research Institutes.
The annual KiwiNet Awards are designed to recognise and celebrate research commercialisation success. ​ CEO James Hutchinson says, "We've uncovered another stellar group of innovation game changers from across New Zealand.
"These researchers are showing how innovative Kiwi science is driving prosperity, adding value to our economy and taking our technology to the world." The innovative researchers and cutting edge research commercialisation projects include: a skin cancer prevention tool, biodegradable plastic packaging, seismic damping solutions for buildings, joint implant diagnostics, carbohydrate chemistry innovations, emotionally intelligent avatars, a surf zone safety tool, CAR-T cell immunotherapy for cancer, Precision Driven Health, unravelling DNA mixtures to solve crime, new medical drug compounds, and a paint that can make cells, bacteria and viruses act differently. The Kiwi Innovation Network (KiwiNet) is a consortium of 16 universities, Crown Research Institutes and a Crown Entity established to boost commercial outcomes from publicly funded research.
Lead judge Dr Andrew Kelly says, "The quality of entries rises every year and applicants are really demonstrating how savvy they are.
"What's particularly encouraging is that we're seeing the commercial focus getting sharper.
"We're also seeing the benefit of previous research commercialisation success stories, and some failures, and people are learning from those," Kelly says.
The BNZ Supreme Award is awarded to the category winner with overall excellence in all core areas of research commercialisation. Winners of the KiwiNet Awards 2017 will be announced at an evening reception on 13 July in Auckland. The 2017 KiwiNet Research Commercialisation Awards finalists are: Norman F. B. Barry Foundation Emerging Innovator Award
· Dr Saad Hussain, Scion: Growing New Zealand's forest-based bioeconomy with packaging innovations
· Dr Geoff Rodgers, University of Canterbury: Seismic damping for buildings and joint implant diagnostics
· Dr Daniel Xu, University of Auckland and Spark 64: UVLens® personal UV management tool
Baldwins Researcher Entrepreneur Award
· Prof Richard Furneaux, Victoria University of Wellington: Carbohydrate chemistry innovations
· Prof Steve Henry, Auckland University of Technology and Kode Biotech: Bioactive paint - Kode™ Technology
· Dr Mark Sagar, University of Auckland and Soul Machines: Emotionally intelligent avatars
MinterEllisonRuddWatts Research and Business Partnership Award
· Defence Technology Agency and MetOcean Solutions: SurfZoneView - a software safety tool for beach landings
· The Malaghan Institute (MIMR) and the Hunan Zhaotai Medical Group (HZMG): Trialling CAR-T cell immunotherapies for cancer
· University of Auckland, Orion Health and Waitemata District Health Board: Precision Driven Health PwC Commercial Deal Award
· ESR: STRmix™ - Unravelling DNA mixtures to solve crime
· Viclink: Licensing medical drug compounds from Victoria University of Wellington to Biocryst
· UniServices: Soul Machines - humanising the interface between man and machines