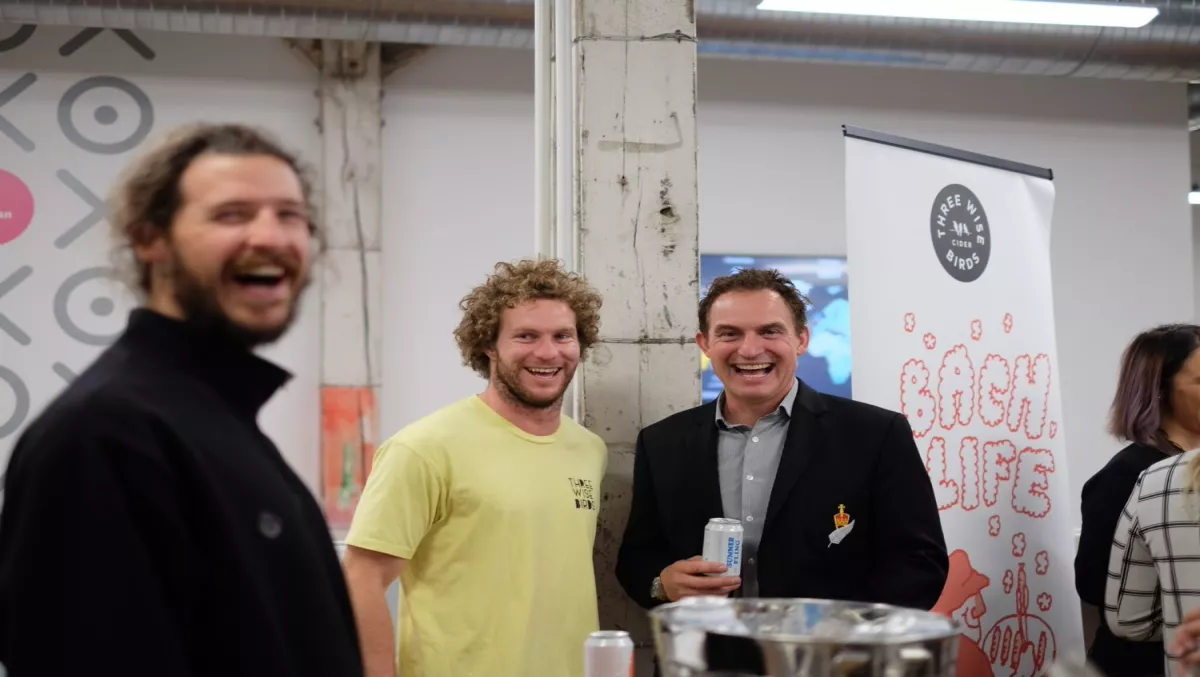 Learn how to learn, find global opportunities - Xero CEO
Mon, 28th Aug 2017
FYI, this story is more than a year old
Last week, Xero CEO Rod Drury was the inaugural speaker for the Hawke's Bay Young Professional (HBYP) Speaker Series.
This series aims to inspire young professionals in the Hawke's Bay region by having influential speakers sharing wisdom and leadership tips.
Rather than a prepared speech, Drury gave the floor over to the crowd and invited them to ask him questions that they actually wanted to know the answers to.
Opportunities abound
When asked by a member of the crowd what opportunities there were in the Hawke's Bay, Drury replied that there are numerous.
He notes that the region is becoming a bit of a tech hub and explains that they were currently at the epicentre of that, standing in the Tech Hub building in Ahuriri which houses a number of tech companies.
He also says it was significant that Kiwibank had opened a call centre in Hastings as it had brought 80 staff up from Wellington.
Most importantly, he stresses that with technology, anything is possible. People can build virtual teams and businesses. Physical location is no longer essential to being successful.
Drury explained that local businesswoman Ailne Bradley from UShare is a perfect example of this. Hawke's Bay based USHare is a ride sharing app that is challenging Uber.
Whilst Ailne is based in Hawke's Bay she has a development team up in Auckland who is helping her to break into the industry on a national scale. Working remotely is perfectly possible.
Just keep hustling
Whilst Drury is adamant you can build a business from anywhere, he is equally insistent in his belief that it's all about the hustle.
He says the best thing you can do is go to conferences, evenings, meetup groups and make yourself known.
He also thinks that committing a couple of days a month to explore new talent and opportunities is essential.
His advice to entrepreneurs is to ask yourself where your export market is and then to hop on a plane.
It doesn't matter if your export market is in Auckland or Melbourne you've got to go there and make as many contacts as you can. Always keep hustling, it's just what you gotta do.
Think big
Drury puts his advice for entrepreneurs pretty succinctly, telling them to "Think big".
He says the people who get ahead are the ones hungry to learn and teach themselves.
For them, there are no barriers. He also says that surrounding yourself with good people was really important.
Drury explains that whilst many people buy into the intergenerational belief that the past determines your future, it's not something he puts any stock in.
He told the crowd that the highest level of qualification he'd attained was completing high school.
He adds, "Learning how to learn is the most important thing. And then find global opportunities".
Lighting that ignition
Drury believes being an entrepreneur comes from within and from your own situation.
He thinks that it's the experience you end up having that drives that internal urgency.
"I don't think they're necessarily born, but entrepreneurs and leaders are made.
For Drury, it was having awesome accounting and computing teachers at Napier Boys High that made all the difference.
He was fired up about the idea that he could build machines that would sell in his sleep.
From there he had a hunger to learn. He read up on all the Silicon Valley books, IBM, Microsoft, Apple.
None of that was taught.
He learnt on his own and then he developed his own ideas.
"You've gotta ignite that internal passion, and chase what you're passionate about.
Written by Xero marketing communicationsco-ordinator Alice Rule