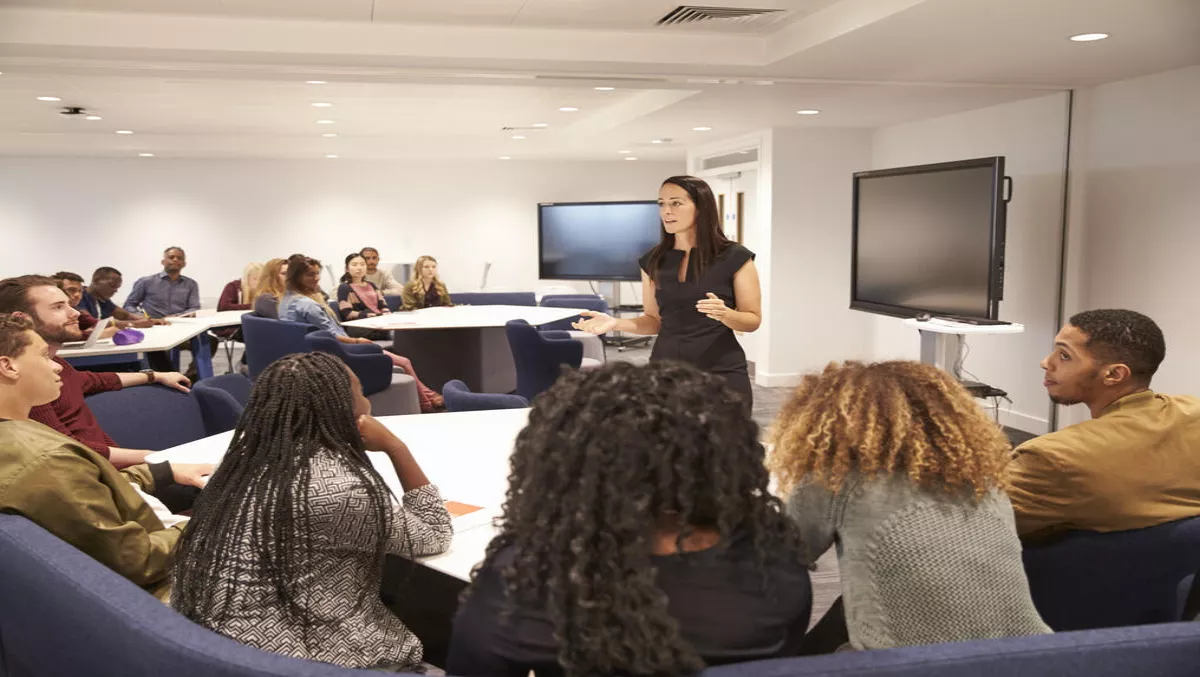 Find your superpower - pro entrepreneurship tips from MYOB
FYI, this story is more than a year old
What are the lessons being learned by those who are literally studying how to be an entrepreneur?
Melbourne's Wade Institute, run from Ormond College at the University of Melbourne, is in the process of teaching a cohort of entrepreneurs-in-waiting all about entrepreneurship.
They're receiving expert tutelage on all aspects of entrepreneurship, from business modelling, to networking, to lean canvases as part of a Masters of Entrepreneurship.
These students are the next generation of movers, shakers and innovative thinkers.
MYOB asked them one simple question: what's the biggest lesson you've learnt about entrepreneurship?
1. Your network is your net worth
Maarten Van Gorp
"The biggest lesson I've learned…is to never underestimate the power of your network. It's really important to be proactive and to forge relationships early on.
"Go to events, reach out and try to meet like-minded individuals, regardless of their background and industry. Talking to a large variety of people really sparks the mind and can open so many doors. Some simple but great advice I've been provided with many times is to 'pay it forward'.
"You'll be astonished by the serendipity that takes place if you simply offer your help and don't expect anything in return.
2. Entrepreneurship is a journey of learning
Keely Malady
"The biggest lesson I've learned so far has been more of a realisation – a realisation that my accumulated skills and knowledge working inside various businesses prior to this year are all transferable to the entrepreneurial experience.
"That is, the entrepreneurial process doesn't exist in a vacuum, but reforms professional practices such as critical thinking, project management and creative ideation alongside learned business acumen, organisational management and growth strategies.
The leap to apply this realisation has been exciting, and honestly, sometimes terrifying, but I feel the Wade Masters has created just the right mix of risk awareness and support for that to happen.
3. Find your entrepreneurial 'superpowers'
Mary Minas
"The biggest lesson I've learnt about entrepreneurship is that there is no single way to solve a problem. Rather, entrepreneurship demands a strengths-based framework where you are finely balancing your own suite of so-called "superpowers".
"This could be your leadership, or your resource investigation or your ability to think in a macro and micro way across a range of people, or it could be the way you find solutions for financial, design, and execution challenges in a fast-moving startup context.
"In essence, what I've learned is that entrepreneurship at its core comes down to adaptability and resilience. The need for versatility is the most fundamental observation I've made about the entrepreneurial process.
4. From little things big things grow
Melanie Williams
"I came to the Wade Institute of Entrepreneurship to do the Masters feeling as though I had a lot of ideas but I couldn't see how to turn those ideas into reality.
While I'm learning the necessary steps to do that here, the biggest thing that I've learnt about entrepreneurship so far is that it all begins with the first action, no matter how small.
It's through the accumulation of many small actions that bigger things start to happen and once there is some momentum, you'll see that a business is being created and that transformation is occurring.
5. It takes an ecosystem to build an entrepreneur
Louis Morely Razuki
"A key lesson for me has been realising the critical importance of having a community in your entrepreneurial journey. When I first started taking my business seriously, I was working hard by myself, at home, four to five days a week.
"I actually never considered how that isolation would limit my potential. Now, on a weekly basis, I am working just as hard but I am surrounded by 30+ incredible, like-minded people, and with countless more mentors I have met through the Wade Institute ecosystem.
"I find myself more motivated and energised, with new ideas and opportunities catalysed through conversations I'd never had before. Stemming from that, I've also learned it is vital to be part of the culture of giving with no expectation of return – a principle at the core of the startup ecosystem.
This article was originally published on MYOB's blog, The Pulse. For more business news and tips, visit www.myob.com/blog.