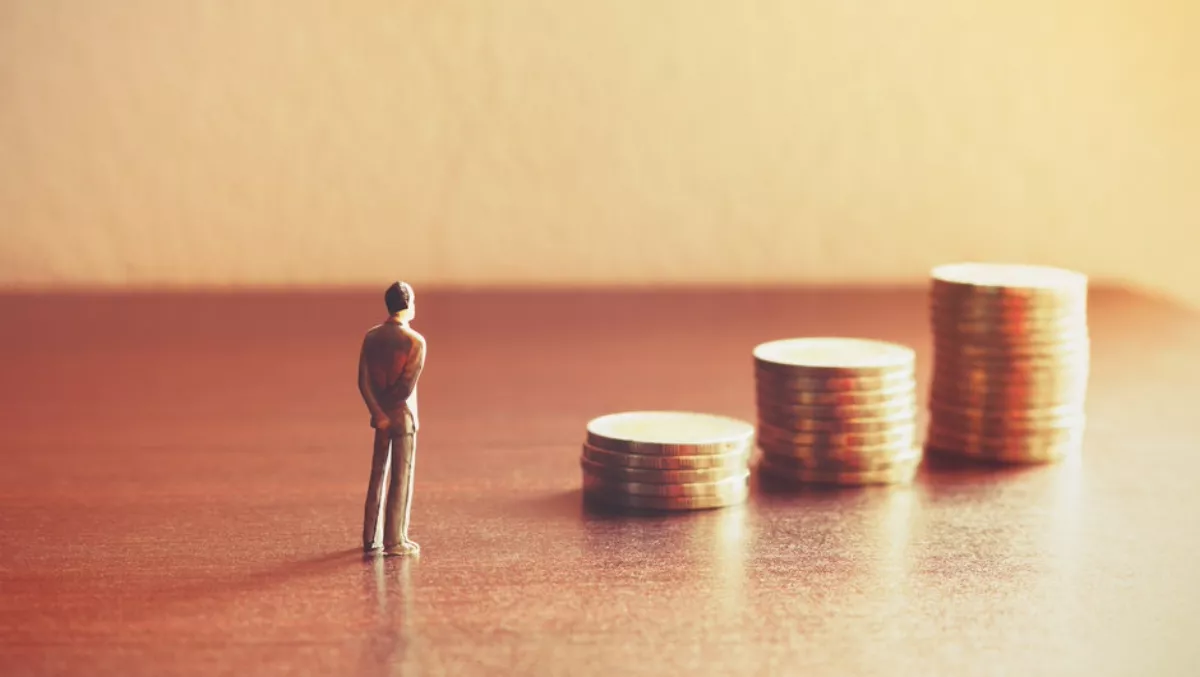 Fintech startup Hnry extends oversubscribed pre-seed capital raise
Mon, 8th Oct 2018
FYI, this story is more than a year old
Wellington-based fintech startup Hnry's pre-seed capital raise was so popular that it was oversubscribed by $100,000 within days of launch.
The company's initial target of $550,000 exceeded expectations when it reached $650,000 – and now they're looking to expand that target to $850,000 by November
According to Hnry cofounder and CEO James Fuller, the huge response to the capital raise reflects investor validation of the Hnry concept.
That concept is giving self-employed Kiwis the ability to automate income tax, GST, ACC, KiwiSaver, and student loan payments, leaving them to focus on work – not administration.
Fuller says that Hnry was born out of necessity after he found tax procedures confusing and complicated as a sole trader. Along with co-founder Clare Fuller, James launched Hnry in April 2017.
The service transforms self-employment into a 'pay as you earn' model. It manages incoming money to serve tax compliance and other obligations.
"After appearing at the KiwiBank Fintech Accelerator and Flux demo days, we've got the attention of a number of new investors. This follows a convertible note round in late April; several of those initial investors have put in additional capital, while we've now also attracted multiple new participants," Fuller comments.
With the extended pre-seed capital raise target, the company is now looking to boost its sales and marketing activities in the local market even more.
The raise will also help Hnry expand its core team and further develop their service's automation and intelligence capabilities.
"Over-subscription of this round means we're positioned to advance our rate of growth and achieve accelerated delivery of platform improvements. It also provides capacity to expand our partner network of recruiters, accounting firms and employers of the self-employed," Fuller says.
But Hnry is not just focusing on New Zealand– its broader ambitions include research into overseas markets. For the meantime, the company says its current investors share the vision and know the challenges that self-employed people face.
Its investors include members of Ice Angels, AngelHQ, and private investors. One of those private investors is Humi Group director Nathan Bryant-Taukiri.
"The investors are a combination of people and organisations with relevant experience and proximity to our market, including financial services professionals, Recruitment Agents, Financial Controllers and fintech investors," says Fuller
Hnry's fees are one percent of the users' total income, capped at a maximum annual fee of $2,000 for high-earners. The online platform also provides client invoicing services and expense and purchase tracking.
With the value of the global 'gig economy' (self-employed contractors) estimated at USD$1.5trillion per annum, Hnry targets a potentially significant market.
The company estimates that in New Zealand alone, there will be some one million people earning income independently by 2020, with six million in Australia, 10 million in the United Kingdom and 60 million in the USA.