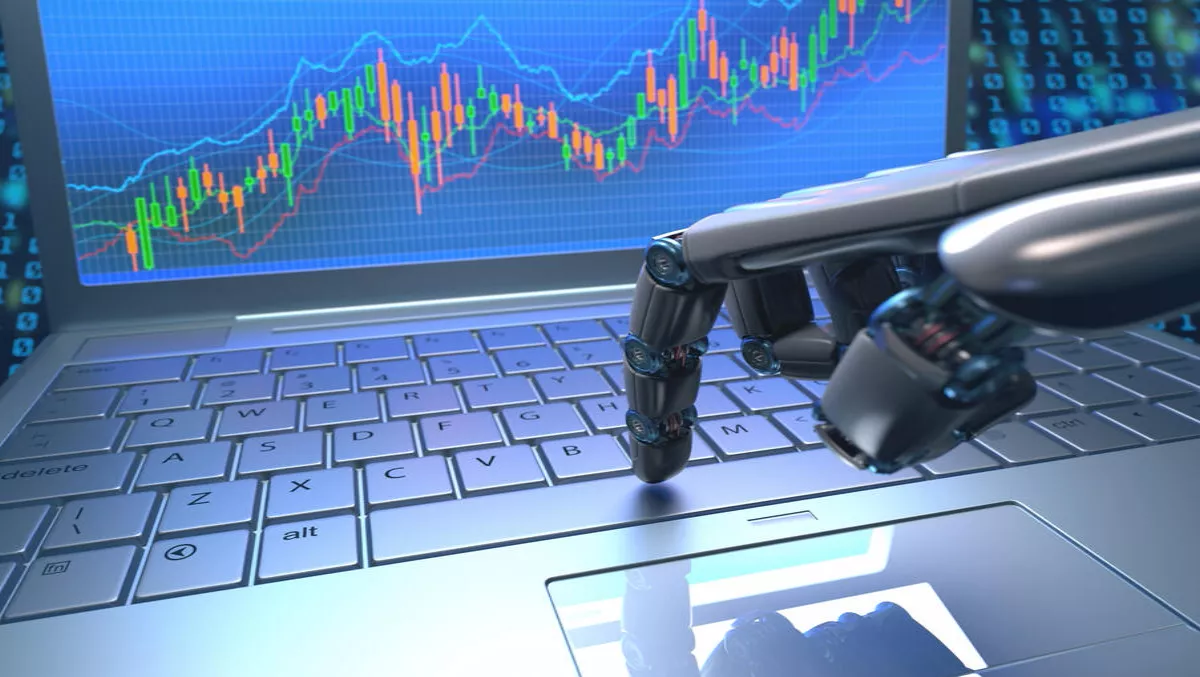 The future of automation in the workplace: increasing productivity and the emergence of New Collar workers
Tue, 11th Apr 2017
FYI, this story is more than a year old
Automation is happening, whether we like it or not. And understandably, both employees and employers are fearful about the changes it will bring to the workplace.
Employees are concerned their jobs will become redundant if automation increases, and yet, as the Randstad 2016 Workmonitor Report revealed 44% of New Zealanders asked agree that they perform (a lot of) repetitive work and/or routine tasks that could be automated, and could actually make employees more productive.
Employers on the other hand are concerned about how to proceed and stay "ahead of the game" when it comes to automation and keeping up-to-date with technology, whilst maintaining a good retention rate with employees.
But are we missing something?
There is a strong theory among academics and cutting-edge corporations that automation will actually make workers more productive, not redundant.
Robotic Process Automation (RPA) is a clerical process automation technology that works as intelligent automation and has been maturing over the last ten years. RPA is increasingly being used in the workplace and can actually alleviate pressure from workers by handling a wide variety of low value jobs more efficiently, such as processing invoices and even communicating to customers directly through tools such as live chat. This process has been shown to free up time for workers to concentrate on their higher value work and opportunities.
Take for example, American peer-to-peer insurance company Lemonade, who used the process to not only help customers get their insurance claim extremely quickly (in just 3 seconds – the fastest insurance claim in history) but also created a buzz around automation and their brand as a result.
Using AI (Artificial Intelligence) Jim, which took months to conceive, they can predict customer needs and behaviour through a number of data points and decide whether to pay the claim instantly (a kind of honesty reward) or forward it to a human employee for more investigation.
It's difficult to dispute that this technology has freed up precious time, particularly in jobs such as IT specialists and for other experts in their field who need more time to concentrate on the important, high value jobs – and the bigger picture. What's more, areas such as corporate social responsibility will become more important and there will also be a rise in re-shoring and domestic production.
This kind of technology will undoubtedly continue to transform the workplace, as it rolls out to more and more companies. Academic studies on RPA have suggested that its implementation will increase productivity and efficiency, and we will see up to 35% of jobs automated by 2035.
The emergence of the "new collar" worker
Automation will also introduce a new type of worker. Coined by IBM's CEO Ginni Rometty, the new collar worker is the latest transformation in the work environment. Instead of white collar and blue collar, the new collar worker fills newly-created untraditional positions that are a product/necessity of cloud platforms, new-tech skills and data science. IBM plans to introduce over 25,000 new roles under this bracket over the next four years.
An example of a new collar role is a "Cloud Administrator". In fact, a Cloud Administrator was one of the first new jobs labelled new collar, and is a role that can be filled by unconventionally educated people; those who are self-taught in computers or have taken non-traditional courses in cloud computing.
So how do you keep up?
Communicate to your teams - instead of seeing automation as an unmanageable change, take it into your own hands. Talk to your employees about its future and potential within your business, and explain how they will always be a part of the process. 100% automation is not effective for any business, and so the process will ultimately benefit them by taking away mundane activities giving them more time to focus on other pursuits that will progress the business.
Listen to your staff – it's time we started listening to those who know best. As the Randstad Workmonitor 2016 report revealed, nearly half of New Zealanders asked agreed that more of their role could be automated and free them up to focus on more important tasks. Many employers assume that staff do not want their jobs automated, when in fact they do.
Map a process - we can begin to see how the process will work as employers try and test these methods, but every employer needs to map their own automation management process for their business model. A good idea is to employ a business analyst to look at your business as a whole and find out where the opportunities for automation lie – and most importantly where it can add value.
Upskill – get ahead of the game and start to train up some of your staff to adopt the skills of new collar workers and become experts in their field, or "knowledge workers". Not only will this help with your retention, it will also help to engage staff in their work environment and enhance their career development.
The future
It's undeniable that the new collar worker, knowledge worker and RPA (automation) will play a key part in the future of the workplace.
Work out where your high value strengths lie and improve on them by upskilling and producing better-informed knowledge workers; embrace the automation of low value jobs to improve accuracy, help workers excel in other areas and encourage flexibility; and incorporate new skills into your business with new collar worker to increase your productivity and stay ahead of the game.