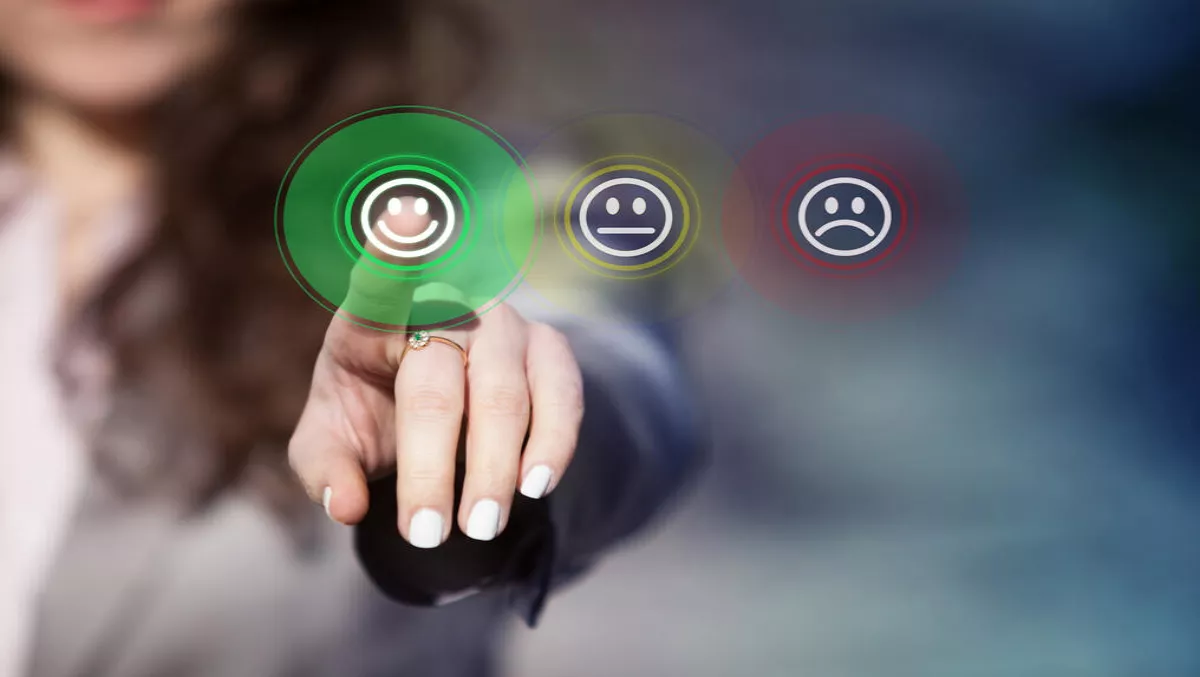 Get it right the first time: Customers want better, faster response to feedback
FYI, this story is more than a year old
Customer experience (CX) is a key battleground for organisations looking to stay ahead of their competition.
Recent Forrester research found that brands that makes their customers feel valued, appreciated, and confident foster more loyalty.
This showcases the importance of obtaining customer feedback and acting on it appropriately. Qualtrics recently surveyed 1,100 respondents from Australia, New Zealand, Hong Kong and Singapore to explore key customer experience trends. Vicky Katsabaris, Qualtrics principal consultant says, "The insights from the study showed that organisations can't win just by having the right product, in the right place, at the right time.
"Customers want to be heard and they prefer organisations that listen. "The CX environment is changing with the advent of new communication channels and business models. Focusing on digital touchpoints can improve the experience, increase revenue, and reduce costs." Here are six key takeaways from Qualtrics's research: 1. Customers demand timely action The research showed that 68% of respondents considered it very or extremely important that an organisation responded to the feedback they provided. Nearly half of all customers (46%) expected a response from an organisation within the working day. Responding quickly will only be possible if the organisation has the right technology in place. An experience management platform can help automatically identify and prioritise issues, trigger real-time notifications to frontline staff, let managers view progress, escalate and reassign tickets if a customer issue affects more than one individual, and integrate ticketing with existing systems. 2. Ignoring feedback is a fireable offence 39% of respondents were unlikely to continue doing business with an organisation that did not respond to their feedback, and 32% said they were just as likely to leave as to stay, demonstrating that a negative customer experience will lose the business money. Responding to feedback should be an organisational priority. It's important to collect all feedback on a single platform to democratise the insights rather than having it exist in a silo. The research showed that customers are keen to provide feedback. 83% of the respondents were likely to complete a customer experience survey from an organisation they deal with. Yet, 37% of respondents are uncertain whether organisations listen to and act on their feedback. Organisations have to do more than just ask for feedback. They should look at measuring how good they are at listening to and acting on feedback. 3. Fix it right the first time 84% of the respondents considered it very important or extremely important that their query is resolved properly the first time. Furthermore, customers were most frustrated by having to ask for the same information multiple times (32%) and companies that made promises and didn't keep them (24%). Businesses should analyse service feedback to measure first-touch issue resolution and make sure teams can identify and remove pain points for customers. Issue resolution should be a performance metric as part of employee evaluations. 4. Consider online 58% of respondents to the Qualtrics survey would use a service from an organisation if the only option for managing that service was online. It's essential to consider the customer experience when rolling out online-only features. 5. Put security first 87% of customers believe that it is very important to be able to trust organisations with customer data. It's therefore important for organisations to make their security posture clear, giving customers peace of mind. 6. Welcome new technology Nearly half (48%) of customers would be satisfied dealing with an organisation staffed entirely by robots (artificial intelligence), as long as their expectations were met. Businesses should therefore explore new artificial intelligence technology as it emerges because it can deliver significant cost savings and, potentially, even improve the customer experience as long as the business understands which customer experiences to optimise through technology versus through the human touch.
Katsabaris says, "Clearly, responding to all feedback is difficult when you have thousands or millions of customers. Additionally, the growing number of ways customers can provide feedback forces companies to have ears to the ground in many places at once, including the rather frenetic universe of social media. "The most successful organisations, aided by modern experience management software, understand what's most important to their customers. They're able to synthesise feedback from all channels, including social media, to make informed changes to their products and services, and close the feedback loop with customers quickly and effectively.