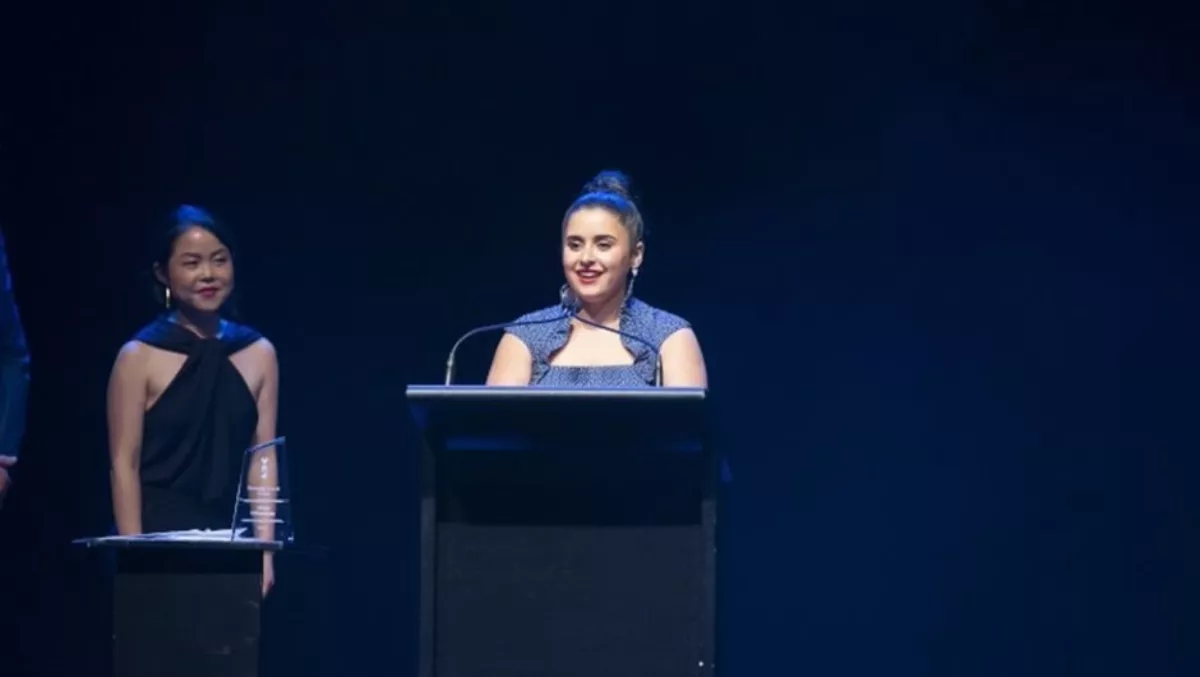 GirlBoss wins 2018 YES Emerging Alumni of the Year Award
FYI, this story is more than a year old
The people have spoken – GirlBoss CEO and founder Alexia Hilbertidou has been crowned this year's Young Enterprise Scheme (YES) Emerging Alumni of the Year.
That shouldn't come as too much of a surprise – Hilbertidou and GirlBoss have been making maves amongst New Zealand's young females and youth.
She has been inspiring those females to take an interest in science, technology, engineering, and mathematics (STEM) subjects, all the while encouraging leadership and entrepreneurship.
Hilbertidou founded GirlBoss in 2015 and has now rolled it out to be a part of 10,500 high school-age members across the country. That's including the 55 schools across New Zealand, Australia, and the Cook Islands.
This year along GirlBoss STEM workships were held in more than 50 schools in New Zealand, as well as four schools in the Cook Islands.
GirlBoss and Trade Me even teamed up to hold their own GirlBoss Awards. With so much progress already underway, it's clear why the Young Enterprise Scheme National Awards recognised Hilbertidou for her efforts.
The Emerging Alumni Award finalists were selected for making a real impact and a strong impression on New Zealand business early on in their entrepreneurial journey.
The award was determined by people's choice. Hilbertidou won by popular vote as one of seven finalists selected by an independent panel of judges. This year the Alumni Awards received the highest number of votes on record.
Young Enterprise CEO Terry Shubkin says the judging panel was delighted to see such a wide range of nominations:
"The list of finalists really demonstrates the positive impact that the Young Enterprise Scheme has had on New Zealand. These are just some of our alumni who have gone on to be employers and changemakers in their respective fields."
Hilbertidou says she's proud to receive the Emerging Alumni Award and gives thanks to the Young Enterprise Scheme.
"The staff, the sponsors and the incredible young people recognised this year. The Young Enterprise Scheme changed my life and I know it will continue to change lives for generations to come," says Hilbertidou.
Finalists in the Emerging Alumni category included:
• Alexia Hilbertidou: CEO of GirlBoss NZ • Ezekiel Raui: Founder of Tu Kotahi Program • Brooke & Leighton Roberts: Co-founders of Sharesies • Craig Smith: Ex-CEO and Co-founder of Education Perfect • Ben Wigley: Co-founder of Banqer • Brad Rowe: Founder of Bluefix Boatworks • Steph Benseman: Innovation specialist, Creative HQ
The Young Enterprise Scheme National Awards gala dinner was held on Thursday 6 December to celebrate the achievements of New Zealand's most outstanding young entrepreneurs.
Related stories
Top stories